Disclaimer
Information presented on this web page is intended for informational and educational purposes only and is not meant to be taken as legal, financial, investment or tax advice. We do not accept any responsibility for any trading or investment related losses. Please review our disclaimer on before taking action based upon anything you read or see.
Being an entrepreneur entails discovering the challenges in your city or region and being able to offer solutions. One of the challenges people go through is getting finance to take care of their emergencies when they arise. So if you've got the financial strength and can easily access loans from your bank, we have highlighted some tips on how to start a merchant cash advance business below. 
What is a Merchant Cash Advance Business?
A merchant cash advance business is an alternative to a traditional commercial loan taken out at a bank or other financial institution. This type of business offers a loan that is based on the factoring of credit cards.
Here, the lender accepts to provide the merchant with cash in exchange for a percentage of daily credit and debit card sales. Automatic deductions are usually withdrawn from the merchant's account until the refund amount is reached. 
Many financial institutions usually impose strict requirements on commercial loans. Small or new businesses may find it difficult to obtain a commercial loan from a bank and thus apply for a commercial cash advance. 
Financial lenders who provide cash advances to merchants do not require the company to have a credit card history or verify credit scores. Many new business owners who haven't had time to build a credit history or establish a credit score can thus apply for a business cash advance for startup costs. Small businesses can also choose this type of cash advance to promote growth or even help if sales drop.
Benefits of Merchant Cash Advance Business
Every business needs cash to maintain its infrastructure. No business can run without cash. Whether it's inventory maintenance, vendor payment, or business growth, all aspects need cash for the entire business to run smoothly.
With the recession hitting the credit market severely, companies are looking for other viable options to obtain cash. Merchant cash advance solutions have become one of the leading sources of quick access to funds by business owners. This makes it an ideal option for both the merchants and clients. Some benefits for business owners include:
No credit or collateral
Business loans can affect the credit rating of a business. But a merchant cash business solution that is simply a sale transaction stays off the credit report. Thus, it doesn't hurt the creditworthiness of a business owner. He can also stay away from the risk of losing collateral when he opts for the services of a cash advance merchant.
Simple application
This entails relatively simple and convenient procedures. While commercial lenders will review every client's financial statements, tax returns, and business plans, cash advance providers are only concerned with monthly credit card returns and length of time in business; nothing more. This makes the application process simple and less cumbersome.
Quick access
Due to very little paperwork, merchant cash advance solutions act as immediate relief. While loans can take months to pay off, cash advance funds will be available to applicants within a few days.
Approval rate
As earlier highlighted, merchant cash advance solutions only consider business performance to evaluate applicants, not credits. So even if a business is small and still stable, it can get an advance for more expansion. Advance amounts usually vary by the average monthly credit card sales volume in the prior quarter or year.
Income-based collections
A business loan requires payment of a defined amount monthly, even if the business suffers a loss. This makes the situation worse for any business already suffering from a financial meltdown. But the merchant cash advance approach allows business owners to pay fluctuating amounts to the cash advance provider based on the state of the business.
In busy seasons, merchant cash advances pay off more quickly when the business makes a lot of cash, whereas, in less profitable times, repayment follows the slow payment path. This approach is meant to support the business rather than simply depleting the funds. In all, these benefits entail rapid business and profits for cash advance merchants.
How to Start a Merchant Cash Advance Business
Being successful when starting a merchant cash advance business usually takes time and dedication. Many entrepreneurs have not been successful in this field due to diverse reasons. Thus, below are some steps to startup effectively and avoid failure:
Have clearly defined goals
To start a merchant cash advance business and be successful, you must begin by conducting effective industry research. Get to know the industry so you can help your customers. Many people know little or nothing regarding this business. 
Thus, you must be familiar with the term to effectively explain the process to your clients. Try to use simple terms to avoid losing the customer because you made the process seem too complicated. You will also need to reach out to people who are familiar with the process. This will also help you ensure that it's the right business for you.
Gather the necessary resources
This will include working with banks to apply for merchant cash advance loans. You can also work with other people in the industry who have experience opening an MCA business, such as lawyers. Finally, keep in mind that you'll need to know about finances and understand credit card processing to successfully run your own MCA business.
Decide where you want to incorporate your company. Just like any other business, you'll have to consider state requirements when it comes time to form your company. Setting up a corporation or LLC are viable options depending on how much liability protection you'd prefer.
Gets advice from someone starting an MCA business if this is new to you – there may be legal steps that must be taken to ensure that your company is properly formed at the state level?
Get a bank account for your MCA business. Because you'll be sending out loans and accepting payments, you'll need to have an account where funds can be deposited after being received from customers.
Most banks will require proof of incorporation before they'll allow you to open an account, so make sure to take care of this step early on in the process. 
You should do the following
Make sure that all deposits go into this bank account – some merchants working with MSAs may opt for multiple accounts at various institutions connected through online banking platforms. Sign up for merchant services. 
When it comes time to begin accepting credit card transactions, you're going to want to be as streamlined as possible – which means signing up with a single credit card processing company. It will allow you to accept payments and send out loans through the same process, which leads to:
Control your credit card processing services. After signing up for merchant services, you'll want to ensure that all of your transactions are being routed through this service whenever possible.
This means checking reports regularly to see where payments are coming from and what accounts they're connected to. In addition, you should be able to find contact information for your merchant services provider on its website or by calling customer service. 
If you want more control over how much data is available about your customers, consider using an MCA business aggregator like Roam Data. They can provide enhanced reporting and additional security measures for added peace of mind.
Understand your market
Once you've got the steps above under control, it's time to get out there and find more of your target market. Who are the people who will want to use your services? Where do they live? How old are they? What kind of credit card transactions do they typically carry out? 
Continually refine your marketing strategy as you gain more experience with merchants using MCA systems. You'll start making assumptions about your target market but eventually, learn what works best for their particular needs.
Make sure that all employees comply with regulations – both federal and state. This means implementing a solid anti-money laundering policy that covers your company from top to bottom, including employees who would have access to data about customers' credit cards. It's also important to know the right way to process payments so that you can't be accused of any illegal activity.
A strong compliance policy won't just protect your company. It will inform customers about how you do business so they can feel safe working with you.
There are two primary types of MCA systems: recurring and single-payment transactions. Single-payment MCA lenders work with businesses on a one-time basis over a short time – usually, around 90 days – before the entire sum owed is due.
The other type allows for monthly installments, which means the total amount owed will vary each month based on how much money is being taken in from credit card processing fees. 
Develop a sales plan
To start a merchant cash advance business and be successful, you must also have a good sales system. Setting up a reliable system will help you effectively achieve consistent results in the long run. Always keep your sales book with you and strive to avoid any inconsistencies.
Furthermore, make sure you are on the same page as your sales team. Stick with what works and resist the urge to try something new. Adding your flair to the plan is permitted, but it's best to avoid creating something completely different.
Be versatile
Remember that not all customers are the same. That is why you must vary your sales pitch when necessary. Customers respond to messages in different ways. You can communicate with some clients using cold calls; other times, you can reach customers through social media or email marketing.
Another great option is live transfers. In all, it's best to adjust your sales approach, as this will aid you in reaching different types of customers.
Close the transaction
The merchant cash advance industry is more competitive than ever. Some entrepreneurs are very good when initiating the sale. On the other hand, some are competent at closing huge sales. To succeed, it's best to work on being on both ends. 
Follow-up is extremely important too. Don't annoy your customers by calling them daily, and make sure you stick to your usual plan. Also, it's best to stay professional when interacting with them. You can also seek diverse ways to contact your clients that would benefit them to work with you without being too persistent.
Read this post – How Long Do Pending Transactions Take.
Get the appropriate insurance policies
When starting your merchant cash advance business, you must opt for the necessary insurance policies. This will effectively protect you from any problems that may arise. If you are lost regarding the right insurance policies you may need for your business, it is best to consult a professional broker or agent who will give you the right advice.
Some of the essential insurance policies you need when it comes to starting your merchant cash advance business include:
Business owner policy insurance
General liability insurance
Professional liability insurance
Workers compensation insurance
Health insurance
Payment protection insurance
Decide what type of merchant cash advance loan you will offer
While both have pros and cons, many business owners prefer the single-payment option because it means a fast payout with less paperwork. 
Consider working with an MCA aggregator – proposed by Roam Data, for example – have aggregators manage the process of finding borrowers so that you don't have to worry about customer acquisition or due diligence. This frees up your time and resources to focus on other areas of your business. 
Create contracts and legal documents for your customers
Create contracts and legal documents. For that, Legal Zoom is best. To sign Legal Zoom can help you create your contract in a customized way to meet your unique business needs. Make sure to have a legal expert review the documents before they go out so that everything is covered properly and by current law. 
Know when it's time to close up shop. Don't be afraid of losing money when you're starting – just be smart about what investments are worth the risk when looking at startup costs, overhead, and how much revenue your MCA loans will need to generate for them all to work in harmony together. 
Keep track of all transactions in one place.
Using a merchant cash advance software solution like Roam Data, for example, will help to automate tasks and eliminate manual data entry so that you don't have to spend as much time on paperwork. 
Know the right questions to ask when evaluating an MCA provider; there are a few questions you should always ask: What industry experience do they have? How long has their company been in business?
What kind of services do they offer beyond MCA loans? Are there any annual fees or hidden charges I need to be aware of? Finally, what is their credit approval process like – how long does it take them to decide on my application?
Submit monthly reports to your investors
Submit monthly reports to your investors so that there's transparency about the business' finances. This gives you access to financial advice and expertise that can help you improve operations, lower expenses, and increase revenue.
As you answer these questions, think about the type of business plan that would most likely attract MCA funding – one with high risk and high reward potential. 
Turn your attention towards marketing and find ways to make yourself more visible in your local community. Market yourself as an expert on merchant cash advances who provides:
Personalized service along with swift payout times.
Reasonable fees.
Flexible terms for borrowers looking for short-term loans. 
Find a way to separate your company from the competition; remember, it's easy for companies like Roam Data to look like they offer the same services as other MCA providers, but what truly sets them apart is their commitment to customer service and the amount of time and effort they put into finding customers.
Be sure that your business follows suit; even if you're offering the same products, provide an outstanding experience for customers so that they continue coming back or recommending you.
Build up a strong reputation in the industry 
Try to build a solid reputation through networking events, online reviews, referrals, etc. Doing this will provide you with a steady stream of new customers and referrals from them – it's an effective way to grow your business without spending a lot on advertising or marketing.
Frequently Asked Questions
How merchant cash advance companies work
Merchant cash advance companies lend money to business owners and recover it back through customer card payments. The merchant cash advance terms are such that John will repay the advance with 10% of his daily credit card sales, and the MCA provider estimates this will take about 12 months. 
How does business cash advance work?
These solutions do not have the complex details of a bank loan. Rather, it involves acquiring a fraction of future sales of a business credit card at a discount. The business gets the money at the beginning of the deal.
In return, the provider buys the right to recoup a portion of the business credit card sales each month. Many finance companies, ATM service providers, or ATM providers also offer such services. This has led to an increase in ATM services provided by such merchants.
How much does merchant cash advance cost?
The total cost to set up a merchant cash advance business ranges between $30,000 and $150,000.
How big is the merchant cash advance industry?
This industry usually generates between 6 to 12 billion dollars yearly in the U.S. alone.
What is a merchant cash advance used for?
A merchant cash advance is used to help businesses easily access the funds they need.
What is merchant cash advance leads?
This entails entrepreneurs who desire to borrow funds for their business. 
Do cash advances affect credit scores?
No. As earlier highlighted, cash advances do not affect credit score
How much does it cost to start a cash advance business
The total cost to start a cash advance business ranges between $30,000 and $150,000. All in, that's an effective APR of 106.66%, making the merchant cash advance look more expensive than it originally seemed. Total repayment amount $25,000 Deduction percentage 10% of daily credit card transactions.
How do I start a cash advance business?
You can start a cash advance business through the following tips:
Have clearly defined goals
Develop a sales plan
Be versatile
Close the transaction
Get the appropriate insurance policies
What is the average interest rate on a merchant cash advance?
The average interest rate on a merchant's cash advance lies between 30% to 350%. For smaller businesses, this means between 8-10% of your annual revenues. For example, if you want to borrow £6,000, but your business makes £1,000 or less per month, you will likely not secure that level of lending because it is not in line with your cash flow position.
Your median fee charged to the business owner is 2.5% Totals Sale of Leads: 30 x $100 = $3,000 Gross Funded: 10 x $10,000 = $100,000 Gross Fee Income: $100,000 x 2.5% = $250,000. 
Assume the commercial cash advance supplier intends to take 15% of your monthly credit card transactions, and you typically generate $10,000 in bank card sales each month.
As you may know, the typical brokerage does 80% of the work, however when dealing with particular funders, many financial backers have language in their contracts that indicate, "we finance, we own, screw with all of us, and we'll challenge you."
Are payday loan businesses profitable?
Yes. Payday loan businesses are profitable, as they entail low losses and high profits.
What is an advanced business?
An advanced business offers lending of funds based on future revenue.  
Conclusion
In conclusion, the merchant cash advance business involves making quick loans to people who cannot approach the bank because they don't have the required collateral. This is one of its numerous benefits. And if you desire to learn how to start a merchant cash advance business, the steps highlighted above will aid you immensely.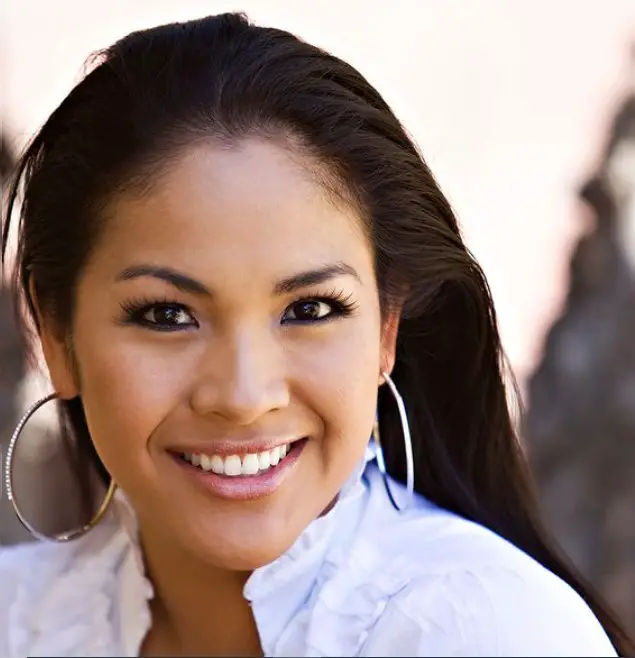 I am Lavinia by name, and a financial expert with a degree in finance from the University of Chicago. In my blog, I help people to educate by making wise choices regarding personal investment, basic banking, credit and debit card, business education, real estate, insurance, expenditures, etc.