Disclaimer
Information presented on this web page is intended for informational and educational purposes only and is not meant to be taken as legal, financial, investment or tax advice. We do not accept any responsibility for any trading or investment related losses. Please review our disclaimer on before taking action based upon anything you read or see.
The lingerie market is currently responsible for making millions of everyday women feel like a million dollars. Starting a business in the lingerie niche can be an exciting and rewarding option for someone who is outgoing and enjoys making women feel sexy. Thus, we have highlighted some tips on how to start a lingerie business below.
Additionally, you can operate a lingerie business from your home or a boutique. In recent years, the lingerie market emerged as one of the most lucrative in America. According to data from 2019, the sector has had an annual growth of 20% and a turnover of USD 40 million. In this way, lingerie became a central part of the expenses of the American women, who got used to renewing these pieces about three times a year.
Furthermore, if you want to start your own lingerie business but don't know how to do it, we've got good news: the following lines should interest you.
This project does require not only passion but also method and skills. Discover in this article the essential steps to starting a lingerie business. Come along!
How to Start a Lingerie Business
Selling lingerie is a significant investment, as products in this area, in general, are less expensive and for everyday use. Therefore, they are goods of necessity, easy to turn. But for your business to work and provide the expected results, you need to fulfill some essential steps. These include the following:
Do market research.
The first step is to make a good definition of your target audience. You might even be thinking, "But of course, my target audience is women." If that's your idea, try to update yourself! Anyone, regardless of gender, is a customer of your lingerie products.
There are several niches and sub-niches of buyers. It is possible to sell lingerie focusing on the plus-size audience, for example.
Because of the plurality, there are many options for those who will resell, which can be an obstacle. But, so you don't get lost, we have a tip for conquering space little by little, with stability and taking fewer risks. Our advice is to take advantage of a small piece of the market to, over time, diversify.
For example, if you set up a store specializing in panties and underwear, you can start with more fashionable models. And so, win the first sales and get to know the store's potential audience. Over time, you realize the need to invest in a plus-size line because, in your region, this is a constant search.
From this knowledge, you will be able to make better purchases and with greater chances of sales. And keep in mind: the more specific your target audience, the better you can serve them.
Think about the competition in your region: there's study and customers around, other stores nearby that sell similar products. Try to fill a space in the lives of your future clients that have not yet been conquered. And so, you will avoid being just more of the same.
Keep this in mind: consumers like something new and notice when sellers care to offer differentiated products.
Sort out your initial capital
The second big decision is how much you are willing to invest. This will determine the size of the stock, the commercial location, the type of furniture in the store, and the advertisement that you will do.
Remember that a deal always involves risk, so be careful. Calmly define the amount you intend to invest, talk to your family, and be sure that the investment will be without risk for them.
It's critical to calculate the new company's running expenses. You must have enough funds to keep the shop open for at least six months, otherwise, you will have to shut it or get into debt. As per writer and store operator Alli Schultz, a small shed shop's actual start expenditures range roughly $48,000. One bra, on the other hand, costs the equivalent of $4, as per studies.
According to research conducted by the New York City Division of Fair Trading, women spend 7% further on median than males over 35 market segments encompassing five sectors.
To proceed, you should estimate the following costs:
Cost of commercial point, rent, and necessary renovation;
Investment in furniture, displays, and equipment;
Opening of the company, fees, taxes, and monthly accountant;
Number of employees needed and monthly cost they represent;
Purchase of packaging and business cards;
Advertising investment.
Get a good location
The location of your lingerie store directly depends on the choice of target audience and start-up capital defined by you. After all, it would be best if you were where your clientele goes and the point value that fits your budget.
The better the point, the more expensive the rent! The city's main shopping streets and shopping malls are usually a guarantee good traffic. But due to the higher rental costs, depending on the initial capital, they can be unfeasible.
There are also commercial streets in neighborhoods, galleries, and mini-malls, which have cheaper rental costs. But in this case, it is necessary to carefully analyze whether the chosen target audience frequents these places.
Another cheaper option that some entrepreneurs take is to open a store in their own homes. In this case, there is the advantage of saving with rent and knowledge of the neighborhood. But it often represents a nuisance during their rest hours or even is not allowed by municipal laws.
Whichever point you choose, continually analyze the local competition: sometimes, the presence of a strong and very competitive competitor can make a choice unfeasible.
Design your store environment
The point of sale space must be related to the business identity and, especially, suitable for the target audience. Invest in clean displays to expose your pieces, betting on a "clean" decoration to not pollute the look and enhance the products.
A great tip is to add shelves with a division of categories so that your customers can quickly find what they want. This will also give them more comfortable when shopping. You can use creative hangers to show off bodices and pajamas, for example, instead of putting the pieces on mannequins.
In addition to consuming little space, the mannequins are not cheap to purchase, so you can replace them with other supports such as macaws and counters.
Buy good products for resale
Choosing the company that will supply the products for resale is extremely important for the success of your store. After all, it is useless for the establishment to be beautiful, but for the product to be of terrible quality.
Customers usually notice this sort of thing quickly. The store owner also needs to know the brand they are putting inside their establishment to pass this information on to consumers. This helps a lot in the purchase decision.
Choose companies that offer beautiful and well-finished products and, above all, have a structure capable of supplying more parts as your business expands.
It is also essential that you have a wide variety of products at your disposal, with lingerie in different fabrics and shapes!
Have a proper visual identity
An essential step for people venturing into the lingerie business is investing in a good visual identity. This is also important because this strategy will help customers identify your business and even the competition.
For this, it is essential to have the help of a design professional. And so, develop the business logo by the mission and values and align the company's positioning and plans in the short, medium, and long term.
For possible renovations and modifications at the point of sale, the assistance of an architect is essential. But, before hiring him, you can also use the internet to base yourself and come up with good ideas.
To create a cohesive branding strategy, it's important for the design team and marketing department of your business or organization to work together. In other words, it represents what your company is, what ideals it wants to transmit, and what values ​​it wants to pass on.
Investing in branding positions you in the market makes your brand stronger and unique in the market. Therefore, it is essential to go through this step with good planning.
Offer a variety of products
There is lingerie for every moment and stage of a woman's life. And, depending on the target audience and the size of your store, it is essential to offer your customers the greatest possible variety.
Remember the different seasons of the year, the cold and the heat, the special occasions where women want to be sexy, the daily work that requires comfort and elegance, the fitness line, party days, and 'relax moments" at home and, in addition, from maternity.
Men are usually lazy to buy underwear, and it's usually their wives, mothers, and girlfriends who buy them. So it's great to have men's underwear in your store. 
Use good marketing techniques
Any business needs to invest in marketing techniques to thrive and increase sales. The lingerie market is no different. For physical stores and small businesses, "word of mouth" advertising is a potent weapon. So make sure you provide good service and retain your customers.
Also, bet on the power of social networks, so used in marketing strategies these days. Let your friends and family be aware of your venture and ask them to advertise your store. Also, invest in professional profiles and brand pages, such as an active Facebook fan page, an Instagram account, or a personalized website.
Older tactics can also have good results. You can try many alternatives, but it's good to remember that it's not worth betting on everything you read or hear out there. Each brand has a need, and a capacity, and you must align every marketing action with the company's strategy.
Thus, it is essential to have an overview of your main goals. After all, each strategy must aim to achieve a result. Defining these goals helps you be more transparent and prevents you from wasting money idly on actions that will not bring results. So you can follow these steps:
Define the objective of each marketing action;
Analyze how much money is available for each activity;
Set all rules in case of promotions;
Examine if the store can support this action or promotion;
Decide on which communication channels it will be disseminated;
Control all the results obtained in each activity;
Eliminate or reformulate everything that does not bring satisfactory results.
Train your team well
Finally, the most significant value of any company, regardless of the segment in which it operates, is in the quality of work and service provided to its employees. In this context, training your team is essential.
Well-developed and thought-out training can come at a cost, but it should be considered an investment and never a mere expense. With more refined techniques, your employees will be able to provide better service, and, with this, your lingerie store will have more sales and satisfied and loyal customers.
Workshops, lectures, and improvement courses can be excellent opportunities to reinforce your team's knowledge, but improvements are not made only through external actions. You can also institute periodic meetings to share new information and encourage a sense of teamwork among your salespeople.
Conclusion
In conclusion, the lingerie business comes with various benefits. According to Mordor Intelligence, the lingerie market is forecasted to grow at a compound annual growth rate of 5.5% between 2019 and 2024.
Cotton was the most popular fabric in 2018, with a 68% market share. Financial aspects (including financing options and financial projections) Marketing and sales strategies Companies with a business plan experience 30% faster growth than those without one.
According to the Bureau of Labor and Statistics, the workforce in the garment manufacturing companies in the United States has decreased by over 80% (between about 900,000 to 150,000 careers) in the last two decades.
The Underwear, Swimsuits, and Wedding gown Line sector, as per IBIS Globe, is moderately concentrated, with the four biggest corporations accounting for 43.1 % of manufacturing market dominance.
According to the study, while L Brands has a 36.1 %, the remaining companies seem to be slight to scale enterprises that focus on niche markets.
IBIS World also forecasts that over 85.0 % of all businesses are non-employers or businesses that do not employ people, and if you want to begin an underwear enterprise, the steps outlined above will be extremely helpful.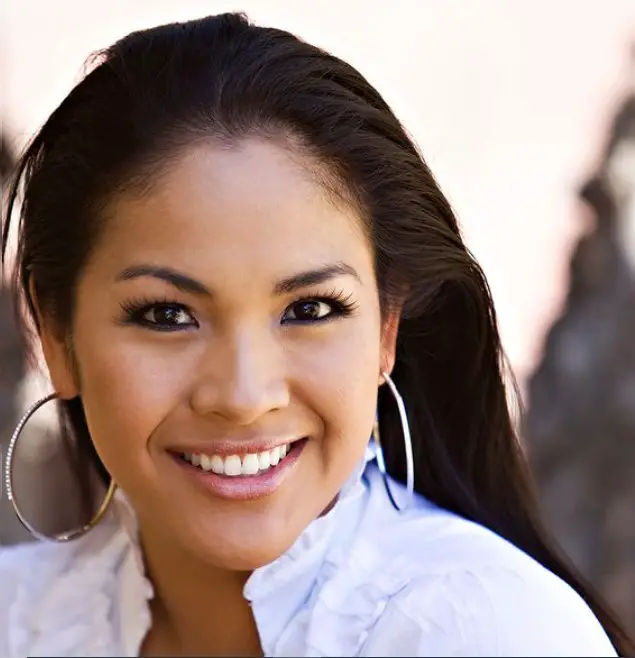 I am Lavinia by name, and a financial expert with a degree in finance from the University of Chicago. In my blog, I help people to educate by making wise choices regarding personal investment, basic banking, credit and debit card, business education, real estate, insurance, expenditures, etc.