Disclaimer
Information presented on this web page is intended for informational and educational purposes only and is not meant to be taken as legal, financial, investment or tax advice. We do not accept any responsibility for any trading or investment related losses. Please review our disclaimer on before taking action based upon anything you read or see.
Being a fundraiser, one can help different nonprofit organizations to collect funds from different resources to serve their cause. The job of a fundraising company is to call donors to take part in fund donation to different organizations like charities, schools, and other nonprofit organizations. However, it's not easy to become a fundraiser. You need to make certain arrangements before you start your business of this type. So, learn how to start a fundraising business before you go for starting campaigns officially. 
As a professional fundraiser, you can invite donors like businessmen or other organizations to collaborate with charities or schools that help needy people. However, you need certain practice and learning before you start arranging fundraising events for different organizations. 
This needs a proper understanding of the market. To learn the market, you would have to dig it deeper. That's a time-consuming task. To save your time, we've done this job for you. We've illustrated a precise method to start your fundraising business in the later section. 
How to Start a Fundraising Business
Here are different steps to start a fundraising business. You can easily become a fundraiser by following these steps.
Dig the Industry
The foremost thing needed to start any business is to learn the relevant industry well. A proper understanding of the market needs thorough research. The same is in the case of starting a fundraising business. 
The fundraising industry undergoes tremendous changes day by day. You should learn how population diversity impacts this business. Also, the demographic structure of the society may cause changes in trends of fundraising business. So, to be successful in the fundraising field, you should learn all about its politics. 
Decide Your Niche
There are different areas of work in the fundraising field. One can choose an area of his interest. When you've done deep market research, you'd be clear about your business type as market research will teach you all this. 
As a beginner, you should select a single niche so that you can handle it properly. Then, when you have acquired enough experience and knowledge of the market, you can work on one niche. Here are different areas of this business.
Generalist Fundraiser
Specialist Fundraiser
Specialist in public relations
Meeting manager
Manager of fundraising events
Advertiser 
Promoter
Fundraising marketer
You can select any one of these. However, keep in mind that you always choose such a niche that you can handle properly. If you cannot handle your business, you'll disappoint your customers, which will lead to a remarkable loss. 
Being a beginner, you'll face many difficulties in the market. Competition is one of the same problems. Many old businessmen are famous for their activities within the market. People tend to approach such dealers as they know how to manage to fundraise. You can learn many facts about the fundraising market via these well-known brands. 
Always try to improve your experience level by learning different ways of handling the clients through experienced workers. Here are some of the well-known names of this industry: 
Great American opportunities
Feeding America
Time Inc.
A little help
Taskforce for global health
Salvation Army
Make a Business Plan
There are more chances of success for a planned business than an unplanned one. Proper planning will not let you confuse at any stage of your business. However, when you don't have any proper strategy for your business, you can't move on smoothly. 
So, try to make a proper plan for your fundraising business before you start officially. Also, try to write your plan as it will guide you in the future. Here are different aspects that you should consider while planning the fundraising business. 
Who are your competitors in the market?
How to manage to fund?
Who are your target clients?
How will you handle your customers?
What will be the name of your business?
What services are you going to offer?
How to manage advertisements?
These basic questions or queries will help you make a proper plan for your fundraising business. However, if you have some experience, you may consider working on more than one niche. When you intend to add more than one niche, plan your business accordingly. 
Select an Attractive Name
The name of your business is the most important aspect that contributes a lot to your business's success. Also, you'll include the name of your brand or company when you file your business for registration. 
So, choose a catchy and attractive name for your new business. First, you can get an idea from the existing brands of the market. Then, add something unique in the name that will appeal to your potential customers. 
Choose an Insurance Policy for Your Business
No matter what your business's niche, consider an insurance policy for it to stay protected. You can book any one of the policies according to your budget. 
If you don't know the process of purchasing the policy, contact any insurance agent or broker for this task. The insurance agent will tell you about all the policies, and you can select anyone according to your budget. 
Select Proper Location
Selecting a proper location to start your business is one of the important aspects to consider. Your location is a determining force that will help you to hit the maximum number of clients. 
Choose such a location where you consider you'll have maximum potential customers and less competition. Hire a building for the office of your business according to your budget range. Select such a place that is easy to find for the customers. If your location is hard to find, you have the least chance of hitting the maximum number of clients. 
Register Your Business
Having all the legal documents is necessary for any business as an illegal business is always a risk. Also, you may face certain difficulties within your state if you don't manage to register your business to the state authorities. So, get all the legal documents so that you may become a trusted name for the donors. 
Hire an experienced lawyer to register your business according to the laws of your state. Here are some of the legal documents that you will require to start a fundraising business. 
The license in the fundraising business
Agreement for LLC
Plan for your business
Agreements with your employees
Terms of use for online business
Insurance policy 
Privacy policy documents
Federal tax number
Hire Experienced Team of Workers
You can't run any business alone. Instead, you'll need an experienced team of workers for your work. So, manage to hire some experienced employees for your business. Here are some of the seats that you'll need to fill for your business. 
Chief Executive Officer (CEO)
Administrative
Human Resource Manager
Accountant
Front Desk Officer
IT specialist
Security
Make a Website for Your Business
The current pandemic situations of Covid-19 have restricted physical businesses. But, mostly, people love to book the required services online. So, the online presence of any business will bring you a maximum number of clients. 
Manage to build a website for your fundraising business. First, put all details related to your services there, when you've put all the essential content, hire an SEO expert who will do essential SEO on your business website. This SEO service will put your website in the search engine. In this way, you can get maximum clients. 
Advertise Your Business
Proper advertisement is also one of those aspects that contribute a lot to the success of your business. Advertising your services will tell people about your presence. Also, social media is one of the top engagements of the modern world. People spend most of their time there. So, hire a professional who will manage the advertisement of your brand. 
Frequently Asked Questions
How much does it cost to start a fundraiser?
| | |
| --- | --- |
| Activity | Average Cost Per Dollar Raised |
| Campaigns (Capital) | $0.5 – $0.10 |
| Expenses of corporation | $0.20 |
| Mailing cost | $1 – $1.25 |
| Expenses of planner | $0.25 |
| Event managing cost | $0.50 |
| National average | $0.20 |
| Renewal of mail | $0.20 |
How do fundraising companies make money?
Here are possible ways to earn money as a fundraiser. 
Through hosting events
By inviting volunteers
Product selling
Event sponsoring
Managing more donations by advertisement
What is the easiest fundraiser?
50/50 Raffles, online T-shirt fundraiser, lollipop fundraising, and online donation campaigns are some of the easiest fundraisers. 
What are the most profitable fundraisers?
Here are some of the most profitable fundraising events. 
Pet trick 
Singing
Eating
Dancing
Can anyone start a fundraiser?
Yes, one can start his fundraising page to raise funds for different purposes. For example, they may help schools, tuition centers, medical centers, etc., through fundraising. 
How do you get people to fundraise?
You can get a maximum number of volunteers to the fundraising by running campaigns, celebrating fundraising milestones, encouraging fundraising, etc. 
Conclusion
Starting a fundraising business is not so complicated if you know about its basic rules and regulations. If you properly start such a business, you can earn a handsome profit margin. So, move in a planned manner as mentioned above.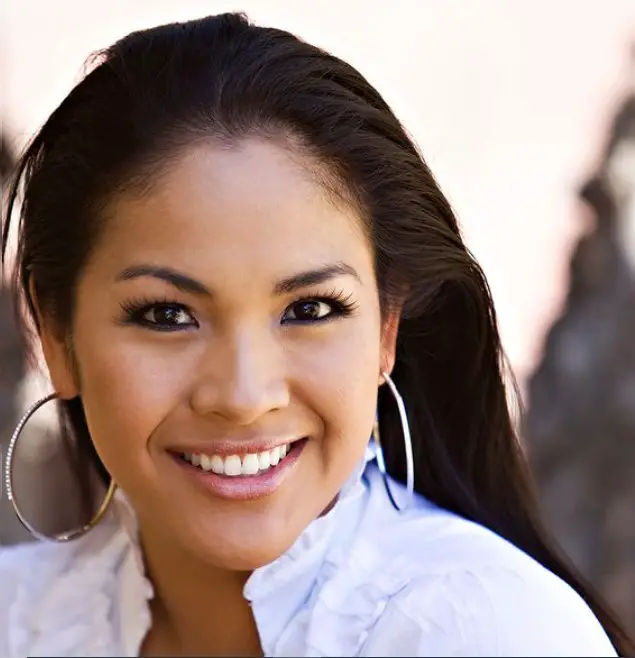 I am Lavinia by name, and a financial expert with a degree in finance from the University of Chicago. In my blog, I help people to educate by making wise choices regarding personal investment, basic banking, credit and debit card, business education, real estate, insurance, expenditures, etc.