Disclaimer
Information presented on this web page is intended for informational and educational purposes only and is not meant to be taken as legal, financial, investment or tax advice. We do not accept any responsibility for any trading or investment related losses. Please review our disclaimer on before taking action based upon anything you read or see.
Starting a data entry business from home is as easy as finding clients. However, finding clients is often not easy. Therefore, the hardest part of starting a home data entry business is avoiding fraud. Today, many people want the freedom to work from home, but few reputable home-based data entry companies hire people. However, once you have a small number of clients, starting and running a business becomes easier and easier. Learn how to start a data entry business from home.
Make a business plan.
Create a legal entity.
Fill out a tax return.
Create a company bank account and a credit card.
Set up a business accounting system.
Obtain all required permissions and licenses.
Purchase commercial insurance.
Read More: How to Transfer Money from a Business Account to Personal Account
You don't need a lot of money to start a data input business. It is also feasible to begin a data input business with little money. This is achievable if you already have the necessary business equipment, such as a computer with software appropriate to the kind of work you want to do. 
The majority of data entry jobs are available online. As a result, you will require internet connectivity. You may also require a scanner, a printer, and a telephone. You don't need more room to get started with data entry.
How to Start a Data Entry Business from Home
Qualifications
The first step to starting a data entry business from home is to ensure you have the right qualifications to work in this field.
Several training programs can improve your chances in the market, but reporting work experience is acceptable to prove your skills.
It is important to remember that running a home-based business is often not comparable to paid work, even if you have had a similar job.
The first data entry phase
Practice in your head what you need to do.
By working from home, there may be additional tasks, such as preparing invoices and progress reports.
This begins the long journey to finding a client.
There are several ways to do this, such as using job portals, talking to other people who work from home to provide information, and searching for opportunities online.
But this is where most potential home computer companies fail.
No company that charges money to find jobs is reliable, and companies that seem too good to be true are almost always scammers.
When looking just for a quick and easy way to make money, a data entry company is usually not the way to go.
You can usually start with a few trusted customers. The key to attracting new customers is keeping the first ones happy.
Consequently, it is therefore advisable that more be invested in these first orders to ensure fast delivery and absolute accuracy and organization.
Increase your workforce
There are other factors to consider before working from home as a data entry agent.
For many home-based data entry operators, finding and advertising paid work is a time-consuming daily process that is not paid work.
Once they have found suitable work, they must negotiate the price with the client and complete the project within the agreed-upon time frame.
Domestic workers who work in call centers must have their workspace free from noisy children and barking dogs.
For those who can find reliable homework on the computer that fits in with family or other commitments, this type of work can be helpful.
The biggest advantage for people who enter data at home is that they do not have to work.
There is no need to move to work or to wear office clothes. They can work anywhere in the world as long as they use a computer with an Internet connection.
Is it Worth Starting a Data Entry Business from Home?
Many people who work as data entry clerks from home pay to find a reliable job because they have a wide range of job opportunities and can earn an income from home.
Because the term "data entry operator" is widely used in the workplace to refer to entering or printing finished data rather than processing and writing original data concepts. It can easily be used to mislead people about a job.
Working from home is more attractive to many people who do not have higher education or specific work experience.
Many online and offline advertisements claim that you can earn a large income by entering data from home.
Beware of scam jobs if you want a real opportunity to answer customer emails and live chat with legitimate companies.
Frequently Asked Questions
What type of clients should you look for?
The best clients are large companies or companies that need to enter data on an ongoing basis. The worst clients are small accounts or companies with unsteady cash flow that cannot afford ongoing data entry services.
Does working for a home data entry company pay well?
Most open home data entry jobs pay minimum wage or more. Of course, they can vary widely, but adverts for remote data entry jobs that state a salary more suitable for people working in skilled, data-oriented fields are usually not the right choice.
Those looking for the right IT job will often find it on a reputable website specializing in outsourcing. In addition, they often have to compete with other employees looking for projects in low-paid jobs.
Once an employee has found permanent employment, they can usually use their experience to contact companies looking for experienced subcontractors for night or overtime work.
Workers can showcase their skills and experience by giving short testimonies about what they know and testimonies from their clients to encourage them to continue working.
With repeat business from satisfied clients, these workers can earn more than legitimate clients.
What are the costs of starting a data entry business?
The cost of starting a data entry business expenses are minimal. Data entry businesses are very affordable because they can be run from home or a large office. Today's data entry businesses operate largely or entirely online.
Everything you need is a desktop computer with an internet connection. Depending on the computer purchased, the cost can range from a few hundred dollars to a few thousand.
How much can you charge clients?
Data entry companies typically charge clients hourly or "full-time equivalent" (FTE) rates. FTE rates are usually a fixed monthly amount for services. FTE rates can also vary depending on the service. For example, catalog management, data entry, scanning, and data mining services may fall into a "tier" of services for which the company may charge between $7 and $10 per hour.
A company may also offer FTE rates between $1,000 and $2,000 per month for ongoing services. Higher rates may apply for more advanced data processing, insurance, and management services, ranging from $10 to $20 per hour to $3,000 to $6,000 per month.
How can you make your business more profitable?
To make your data entry business more profitable, you usually need to specialize in an industry or niche or offer better value for money.
For example, a data entry business specializing in the healthcare industry may charge its clients more because it needs specialized knowledge about its clients' industry that is not generally available in the general data entry market.
How can I make money from home computing?
Home data entry is often a job. The only difference is that you don't have to go to an office to do it. Like any job, it pays well, depending on your skills.
Which is the best course for data entry?
Excel for the real world: The basics of Microsoft Excel.
How can I learn computer science for free?
The best way to teach computer science is with an online course. Thanks to these courses and distance learning websites, anyone with a computer and a reliable internet connection can pursue this career. Free seminars and online computer courses are available. Find free resources online.
How do I set up a small data entry company?
Starting a data entry business requires basic skills such as computer literacy. It is then important to plan the business well to set up a legal entity and attract potential customers. Make your plans well!
Read More: How to Start a Cloud Computing Business
How much can you earn from data entry from home?
Hourly rates for data entry jobs range from $10 to $17, with the most experienced and qualified candidates receiving the highest compensation. The average salary is $12.92 per hour.
How do data entry projects win clients?
You can try several free partners' platforms for data entry projects such as 5 Pounds and oDesk.
What are some examples of data entry projects?
Some features may include document scanning and Optical Character Recognition (OCR). Data entry includes transcription, updating customer data, and importing accounting documents.
How can I start my typing job?
Choose a name and buy a commercial license.
Choose a workspace at home or in your current office.
Get a phone, computer and high-speed internet access in your office.
Find clients who need your typing work.
Make a schedule and stick to it.
What is the best company for women?
One of the most profitable businesses for women is blogging. But there are other areas such as affiliate marketing, freelance writing, and even accountancy.
What are good business ideas?
Maintenance staff. Image source.
Tchotchkes.
Online dating consultant.
A sewing and alterations expert.
Freelance programmer.
Bottom Line
Home computers are becoming increasingly popular as more and more people discover the convenience and flexibility of working from home.
Many companies are taking advantage of working from home to perform important tasks without high additional costs. Data entry clerks often work from home as sole traders, saving tax and profit for their businesses.
This is the ideal job for those who want to be bosses. Although the beginning is usually a bit hard, since it is not easy to find reliable customers, everything will be much easier once you find them.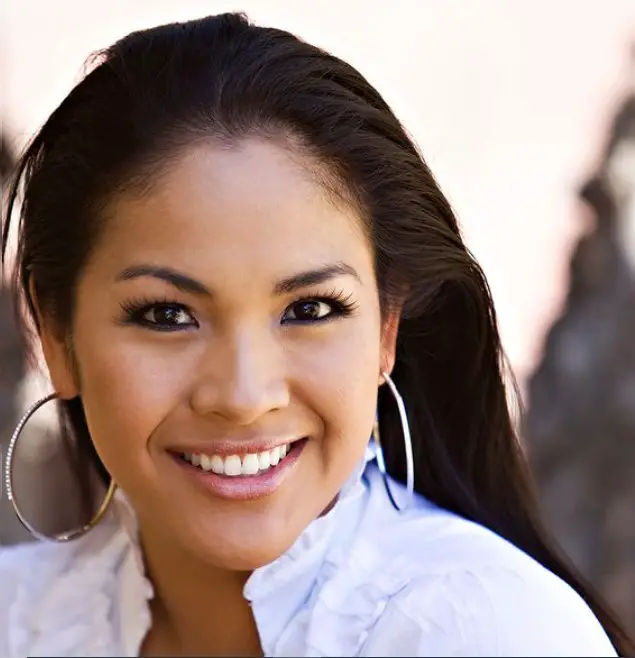 I am Lavinia by name, and a financial expert with a degree in finance from the University of Chicago. In my blog, I help people to educate by making wise choices regarding personal investment, basic banking, credit and debit card, business education, real estate, insurance, expenditures, etc.