Disclaimer
Information presented on this web page is intended for informational and educational purposes only and is not meant to be taken as legal, financial, investment or tax advice. We do not accept any responsibility for any trading or investment related losses. Please review our disclaimer on before taking action based upon anything you read or see.
Your vehicles can be a source of profit for you if you start providing people with your rental services. Like many other rental companies that rent vehicles to people, you can also earn a reasonable profit margin. It can prove beneficial for you if you manage to handle your business properly, as many people love to benefit from such services. Those whose vehicles need maintenance or are out of commission mainly tend to hire vehicles on rent for their journeys. However, starting a car rental business is not as easy as it sounds. You'll have to learn all about how to start a car rental business before you move on officially. 
You can offer many services according to the market's demand and according to your vehicle management also. Some of the most loved services of this type are such. 
Leisure travels
Business travelling
Travelling for tours
City to city travelling
However, these are not the only services you can choose. Instead, you can go for many other services too. When you've decided to start a niche business, the next step is to start it practically. 
How to Start a Car Rental Business
You'll have to follow certain steps to set up your car rental business. Different aspects are necessary to consider before you move on. You can start your car rental business by following the steps mentioned in the later section. We've concluded these steps after thorough market research. 
Research the Market Thoroughly
It's necessary to look at the positive and negative aspects of any business before you take the initiative. The same is in the case of car rental services. You'll have to learn the basic market strategies before starting officially. When you start digging into the market, you'll encounter many facts about the market. Learn from the old businessmen of this field. All this is necessary for a successful start of a new business. 
Make a Business Plan 
When you've done thorough market research, the next step is to make a business plan by following all the strategies you learned from the market research. This will help you to run your car rental business smoothly. Moreover, there are more chances of success for such a business based on a particular plan than an unplanned business. 
Also, a planned business will provide you with a handsome profit margin than an unplanned one. So, try to write down your business plan before you take the initiative. A written plan will act as a guide for you throughout your journey of car rental services. Consider the following aspects while making a plan for your services. 
Who will be your target clients?
How to manage to fund starting a business?
How to manage timing to improve your services?
What will be the prices of your rental services?
How to guess the profit?
How to name your business?
These are some common questions that are worth considering while planning your business. However, you can include or exclude any of them if you have a unique idea for your business. 
Know Your Target Market
One of the best strategies to bring a handsome profit margin to you is learning your target market. Try to learn who your target customers are. Keep in mind that potential customers are willing to spend a handsome amount of money renting a car.
Also, those customers are beneficial for you who use your services daily. If you have these types of customers in your mind before you start a rental service, you can earn a handsome profit from this business. 
Decide Pricing
One of the important factors that must be considered before starting officially is your pricing. Finalize your charges according to the distance and service you're offering. However, rents of car services may differ according to the quality or from place to place. Most probably, car rental services charge in the following manner. 
Low-scale car services: $35 – $50 per day
Upscale car services: $100 – $200 per day
Decide the Name of Your Company
An attractive name will bring you more customers. So, choose an attractive name for your business wisely and precisely. If you've any unique and attractive name ideas, it's good. Otherwise, search for catchy business name ideas. Most probably, you'll find the proper name of your choice. 
Registration and Licensing
A registered business seems more reliable to the customers than an unregistered one. So, never consider using any shortcut while starting a car rental business. You can move one in three manners. 
Sole proprietorship
Limited Liability Company
On partnership
As a corporation
Choose any of the above business structures according to your choice and register it to the state authorities. Also, register your business for taxes as per the schedule of your state. 
Proper licensing is also necessary for the smooth running of your rental business. If you start without getting essential licenses and permits, there are chances of shutting your business. So, manage the essential licenses and permits for your business. 
Business Insurance
Business insurance is the next step when you have gotten all the essential licenses and permits. Insurance assists the smooth, safe, and lawful running of your business. Also, it's a remedy to remarkable loss risks. 
You'll encounter different insurance policies within the market; book any of them for your rental business. If you're getting confused, consult any reliable insurance agent. He will lead you towards a proper policy for your work. 
Build a Website for Your Business
We're living in the age of technology where people love to handle their maximum tasks online. This saves their time and struggle. Also, the current pandemic situations of Covid-19 have restricted physical businesses. People don't want to take any risk by approaching someone physically to get his services. So, the online presence of any business is necessary as it will bring maximum profit. 
Therefore, manage your online presence by building a website for your business. Put all your services on the website and essential content. After you've put all your services and content, hire any SEO expert. He will do essential SEO on your website. This will put your website in the search engine. In this way, there are more chances to get the maximum number of customers. 
Advertise Your Business
Advertisement of any business is one of the key factors that can help you bring maximum customers. When people learn about the presence of your business, they will approach you. Also, in the current era of modern technology, people spend most of their time on different social media platforms. So, your business presence on social media will be very beneficial for you. 
Hire any social media expert who will run essential ads on different forms of social media. An expert advertiser knows how to grab the maximum number of customers through social media. So, he will work for you to bring the maximum number of customers to you. 
Get Started
When you've finished all the essential measurements for the smooth running of your business, it's time to get started officially. Start providing your services to potential customers. Gradually, you'll learn all the essential aspects of the market. Over time, try to improve your business. This will improve the quality of your rental services. 
Frequently Asked Questions
Owns a car rental business profitable?
Yes, a car rental business is very beneficial if you can handle it properly. If your rates are reasonable, your vehicles are comfortable, and your location is optimal according to the business niche, you can earn $50000 to $100000 annually at the start. However, this profit can increase with an increase in your experience in the relevant market. 
How much profit do car rental companies make?
If you can manage your car rental business effectively, you can earn $50000 to $100000 annually. 
What is the best rental business to start?
Here are some of the profitable rental business ideas. 
Party and wedding equipment rental business
Furniture rental business
Car or other vehicle rental services
Clothes rental services
Sports equipment rental services
Hunting accessories rental business
How does Enterprise Rent a Car make money?
Enterprise Rent a Car makes money via fees they charge to the vehicle owners. 
Which is the best car for business?  
You can select any Tesla, Audi, Mercedes, or Renault cars for your rental business. These are more reliable car brands. 
How can I boost my rental car?
You can boost your car rental business by making possible improvements in your services. Here are some of the beneficial tips for this. 
Set reasonable prices
Make your service excellent
Deal the Customers in a friendly manner
Be loyal to your customers
Know your target clients
Advertise your business
Partnering with the existing reliable car rental services
Conclusion
Starting a car rental business is very beneficial as it will bring your maximum profit if you can handle it properly. However, it would help if you learned some essential things before starting your business. After deep research, we've concluded the procedure mentioned above to start a car rental business. Follow these steps to get started as an official car rental.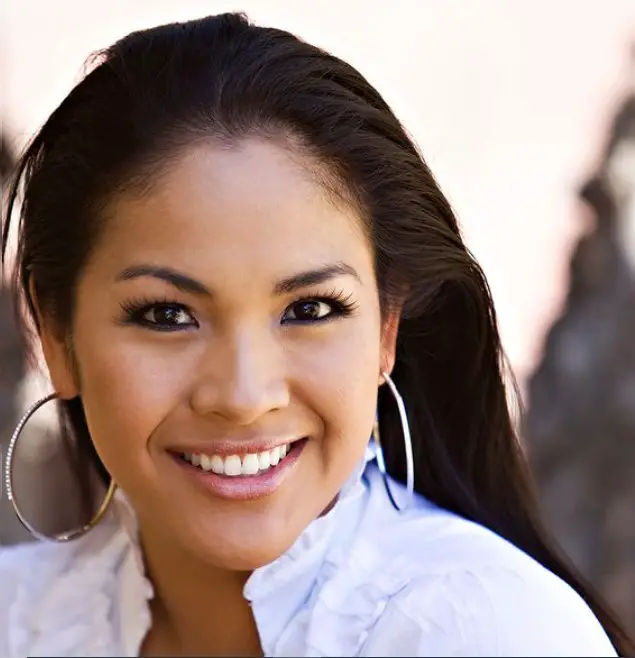 I am Lavinia by name, and a financial expert with a degree in finance from the University of Chicago. In my blog, I help people to educate by making wise choices regarding personal investment, basic banking, credit and debit card, business education, real estate, insurance, expenditures, etc.