You're undoubtedly ecstatic about the prospect of starting a business and earning money. You came to the United States in search of better prospects, and now you realize that the only way to do so is to start your own company. Let's discuss how to start a business in the USA for non-citizens.
There are a few things every entrepreneur needs to know before they start their own business. One of those is the legal side, which includes understanding state and local regulations and all federal laws that might apply in some way or another when running your company. The second thing you should do if planning on opening up a shop has nothing to do with taxes.
Please make sure everything about your customers feels secure while shopping at whatever establishment it may be. Take out liability insurance coverage through a reputable provider so there won't ever need to worry whether anything bad will happen because someone else didn't follow the protocol properly!
Do you Know What Documents You'll Need or Where to go for Financial Resources?
Perhaps you already run a business and need to pay your taxes but are unsure how to do so. This article will walk you through the steps of starting a business and answer any questions you may have. Plus, once you've established your company, you'll need money to expand it. We'll also discuss ITIN-based business loans.
Immigrant-Owned Enterprises in the United States
Believe it or not, immigrants make up a significant portion of the business people in the United States. The United States would not be what it is today without contributing to the economy and the marketplace.
Immigrants and their U.S.-born offspring have built 44 of the top Fortune 500 firms, according to a National Geographic research from 2019.
Amazon, Apple, and Proctor & Gamble are among such companies, demonstrating that being an immigrant can lead to success in the United States.
JP Morgan Chase recently reported on a study undertaken by the Stanford Graduate School of Business. As immigrants, Latino entrepreneurs start enterprises at a faster rate than the rest of the population. According to projections, Latino-owned enterprises will account for 29% of the U.S. population by 2050.
What Visas you May Apply for?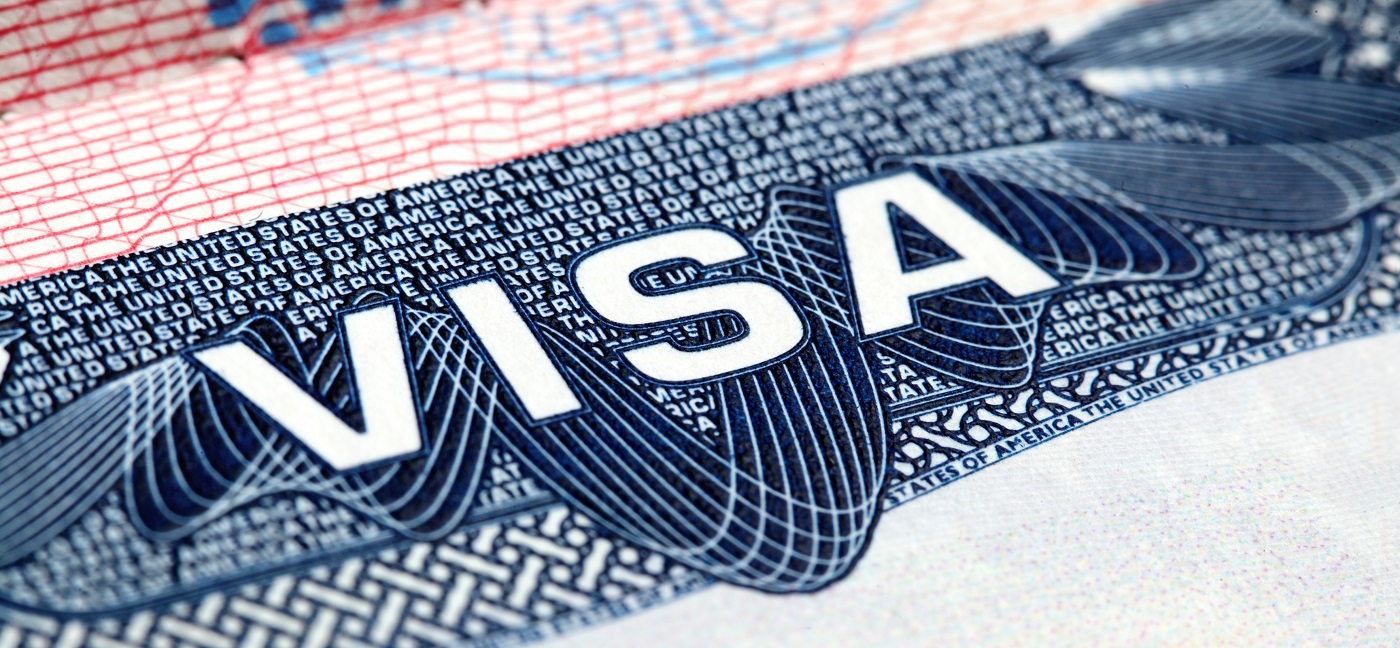 If you do not currently reside in the United States but wish to do so, you must first get a visa from the United States Department of State. The various sorts of visas available in the United States are defined under the United States Immigration Law. When applying for a visa, you must indicate why you want to visit the United States.
Tourism or a visit, business or employment, education or exchange, travel through the United States to another nation, and immigrating to the United States are all choices. You can also state whether or not you have a U.S. citizen spouse. Other reasons for obtaining a visa include marrying a U.S. citizen, immigrating for work, or participating in the Diversity Visa Lottery.
Your eligibility for a visa is determined by your reasons for being in the United States.
Finding the correct business visa can help entrepreneurs achieve their goals.
L-1 visas are granted to foreign business owners who seek to extend their operations in the United States for at least one year.
Individuals who can demonstrate how to run a lucrative business in the United States are eligible for E-2 visas. You could be eligible for an H1-B visa, which is available to temporary employees with technical abilities. It would help if you talked with a registered agent before.
How to Start a Business in the USA for Non-Citizens?
You will not get a social security number if your immigration status has not been finalized. The first step is to obtain an ITIN (Individual Taxpayer Identification Number) (an Individual Taxpayer Identification Number).
The first step on how to start a business in the USA for non-citizens is the beginning of a business as an immigrant is to obtain this number. Following that, you will be able to officially register your firm, establish a business bank account, pay taxes, and even develop a credit history via transactions.
Remember that the laws for beginning a business may differ depending on your state and city (also business entity).
Understanding what is required can be difficult at first, but it is critical to comprehend the requirements, organize your paperwork, and follow the regulations. However, immigrant entrepreneurs face unique challenges that other business owners do not.
For example, if they do not speak fluent English, there is frequently a language barrier, and they may be uncomfortable with cultural standards.
Many immigrants in their new nation have not established a support network to answer inquiries about launching a business.
Many immigrants are unfamiliar with United States regulations and taxes and may lack the financial resources to establish a firm. Avoid double taxation, BTW.
They may also encounter discrimination and have difficulty locating an appropriate commercial space to rent in many other circumstances.
It is critical to sell goods and services from your native nation to alleviate these fears.
Because you are passionate about what your company offers, you will feel more confident and advantageous in the industry.
Find an English tutor to help you learn the ins and outs of the language, and join the Latino Business Association or another organization that assists foreign immigrants.
When studying how to start a business as an immigrant in the United States, look for legal assistance. A wide range of legal issues can be addressed (physical address) using free or low-cost legal documents and services.
Said, even if you do not have legal immigration status, you can make money.
Government Assistance for Entrepreneurs
Use federal government resources to learn about training opportunities, financing, tax benefits, avoiding fraud, and other topics.
The Small Business Administration of the United States
The United States Small Business Administration's resources are good to start when looking for government assistance (SBA). The Small Company Administration (SBA) can assist you with business planning and small business loan programs:
How to Write a Business Plan
The Small Business Administration (SBA) offers a variety of materials to help you create a business plan that meets your needs. You'll find the following among them:
Tool for Counseling. This resource includes a questionnaire to help you identify your level of training, needs, and company plan.
Business classes are available for free. In collaboration with nonprofit organizations, the SBA offers free online courses on business and marketing planning, business organization, accounting, taxes, and more relevant to budding entrepreneurs.
Centers for Development. The Small Business Administration's (SBA) Business Development Center (SBDC) Program provides support at all stages of the business planning process. Every state in the country has a center that focuses on local markets and the demands of individual clients.
Lending to Small Businesses
In collaboration with private sector groups, the SBA offers loan programs. The lending programs assist new enterprises with their financial needs, such as funding to establish or expand a small business, building or land acquisition funds, and microloans.
Note that SBA-guaranteed loans are more advantageous than ordinary loans because they can be adapted to your financial ability, extending repayment terms to make them more convenient, among other things.
Frequently Asked Questions
How can an immigrant start a business?
No federal or state legislation prohibits undocumented immigrants from establishing their businesses. Employing someone who does not have legal status, on the other hand, is illegal and can result in penalties and even criminal charges.
Can I start my own business in the USA?
Foreigners require a visa. It may or may not be necessary to hold a U.S. visa to start a business as a foreigner. The option depends on the sort of investment to be made.
Structure and location of the company.
Authorized Representative.
The company must be registered.
Can I stay in the USA if I start a business?
All you need is a valid passport to establish your business on American soil (resident).
Can I buy the business in the USA as a foreigner?
The first step as an investor is to obtain a business license in the state where you intend to conduct business.
This is extremely simple to obtain as long as you are not operating under the same trade name as another established business and, of course, you are not breaking any state laws.
What is the best business in the USA?
The best incomes come from:
Frozen health foods are sold and distributed.
Property sales and rentals in major cities.
Massage and relaxation services are available.
In the United States, business consultancy is available.
Franchised fast-food restaurants.
Trainer for personal fitness.
Translation services are available.
Can a non-US citizen create an LLC?
In the United States, anyone can form a Limited Liability Company (LLC). It is not necessary to be a citizen or a corporation of the United States.
Bottom Line
Opening a business in the United States as a foreigner may appear to be a lengthy and complicated procedure. Still, you can complete the proper study, preparation, and professional guidance quickly and efficiently.
So, it is critical to understand the steps involved in establishing a firm in a U.S. territory. Setting up a new firm may appear to be a daunting job, but it isn't. The objective is for you to be set up and earn money as soon as possible. It would help if you didn't waste months and months pondering how to get started.
As a foreigner, the procedure takes time. The complete process of forming a US LLC for the first time might take up to 5 weeks. However, as you will see, most of this time is spent waiting for other parties. You shouldn't need to spend more than a day on this procedure in total. Hope you have learned how to start a business in the USA for non-citizens.
I am Lavinia by name and a financial expert with a degree in finance from the University of Chicago. In my blog, I help people to educate by making wise choices regarding personal investment, basic banking, credit and debit card, business education, real estate, insurance, expenditures, etc.