Disclaimer
Information presented on this web page is intended for informational and educational purposes only and is not meant to be taken as legal, financial, investment or tax advice. We do not accept any responsibility for any trading or investment related losses. Please review our disclaimer on before taking action based upon anything you read or see.
Starting an accounting firm could be the appropriate decision if you have an aptitude for numbers and an excellent sense of organization. It's also a very popular location. Accounting records are required by law for all businesses, and someone has to do the work for them. Starting from scratch can be intimidating, especially if you have no previous experience running a business or even bookkeeping, but we're here to help you navigate the process. Let's learn how to start a bookkeeping business with no experience.
This post has something for everyone, whether you've worked in accounting for a long time or are considering establishing a bookkeeping business with no experience.
Learn More: How to Become a Business Analyst with no Experience
How to Start a Bookkeeping Business with no Experience
Business planning & research
Researching the industry you are thinking about entering is very important. You must find out what kind of competition there is, who your customers are, where they are located, etc. This research will help you determine your marketing plan and whether or not this particular industry can support your new bookkeeping business.
However, please remember that just because someone else did similar research does NOT mean that you cannot do better than them. The key here is to get creative, think outside of the box, and give yourself an advantage over your competition by having a better marketing plan than them.         
After doing some basic research on the industry you are thinking about entering, it is now time to develop a business plan. A business plan includes the purpose of the business, what you will sell/do/offer, how your business will be organized on paper, including your mission statement and key values. Moreover, where you will work out of (office), who your target market is, and how you will market yourself on social sites like Facebook & Twitter and traditional advertising methods.
Make Startup Costs
The good news is that beginning an accounting firm does not come with a lot of expenses. You can do the task right from your computer. A laptop, on the other hand, is unlikely to suffice.
Create Accounting software
Because most clients require you to use their accounting software, you must buy or subscribe to the necessary packages. These can be costly, which is another solid reason to concentrate on a single piece of software.
QuickBooks, for example, ranges in price from $15 to $150 depending on the package you choose, and since you're a professional, you'll want to go with the advanced option.
Insurance for errors and omissions is another must-have. Bookkeepers have a significant responsibility because they handle personal client information and promise to preserve accurate records. If you make a mistake, the implications might be severe, and your client could file a lawsuit against you. If something occurs, insurance will cover you. Errors and omissions insurance is the name of the insurance coverage you'll need, and it usually costs around $200 per year.
Get Training/certification classes
If you're brand new to accounting, you may incur some additional costs. If you don't have the necessary expertise, you may wish to enroll in bookkeeping training or obtain certification to demonstrate your abilities. We'll go through this in further detail later.
Finally, there are certain non-essential but optional fees to think about:
Letters of business
Supplies for the office
Website development and hosting
An account with your domain's email address
Scanner
Business plan
Security software for computers (disk encryption, password management)
Costs of starting a business
Make Business Structure
An accounting firm can be structured in a variety of ways.
Sole Proprietorship: The most straightforward option is to begin as a sole proprietorship, which means you will be working for yourself rather than for a business. While setting up a firm as a sole proprietor is easier, it is also riskier because you will be personally liable for any difficulties. For example, if you are sued, you may be forced to file for bankruptcy and lose all of your possessions.
Limited Liability Firm (LLC): If you wish to start a full-fledged company, you can form an LLC (limited liability company), the most common option.
As the name implies, you will not be personally liable for anything that goes wrong, and you will be able to keep your own money even if the firm goes bankrupt. Because you will need to pay for your business license, taxes, and registration, becoming an LLC has higher startup costs than a sole proprietorship. A company checking account is also required. Customers will see you differently than they would a sole proprietorship, which will likely boost your earning potential.
S-corporation: You might form an S-corporation, a business that transmits income, losses, deductions, and credits to shareholders for federal tax purposes.
This may sound confusing, but it simply means that gains can be distributed as dividends, lowering your tax burden. Furthermore, a C corporation is a large-entity structure unlikely to be appropriate to your company shortly.
Get Bookkeeping Knowledge
You can't expect to make a living as a bookkeeper unless you know what you're doing. If you want a more in-depth understanding of accounting concepts, a training program or book on the subject is a wonderful place to start, but here are some crucial points.
Double-entry bookkeeping is a type of accounting that assures you to double-check every transaction and calculation to reduce the risk of mistakes. When a corporation purchases anything as a business expense, you should spend one asset (cash) and earn another asset (the purchase). 
You'll also need to keep track of every transaction the company does, including the date, description, quantity, and price, in ledgers or other records. To make things easier, this is nearly typically done with online accounting software.
Similarly, accounting relies heavily on the classification of commercial transactions. Profit-making operations, sales and expenses, investment, and finance are among the various classifications.
There's no need to be anxious if you're new to these concepts; after all, everyone has to start somewhere.
Have Personal Capabilities
Correctness, reliability, and order will also be necessary as calming attributes. Because accounting includes working with sensitive information while keeping it secret, you'll need to present yourself as a professional they can rely on.
However, it is not only about how capable and professional you are at your job. It would be advantageous if you were also approachable. If you don't have good social skills and your clients don't enjoy spending time with you, they may find the bookkeeping experience uncomfortable and wish to go somewhere else next time.
This doesn't imply you have to put on a charismatic, outgoing persona if that's not your personality. Listening to your consumers' difficulties and taking pleasure in assisting them can relieve their stress and demonstrate that you are genuine and truly care.
You'll bond over the fact that you're both business owners who are willing to go to any length for your company.
Create a Bookkeeping Software
Most firms use accounting software these days, so knowing how to use it is essential. It's useful to learn how to use every piece of accounting software available, but in most cases, quality trumps quantity.
You can establish yourself as an expert if you can utilize the application and aspire to full comprehension. Customers may be wary of someone who promises to be able to operate ten different programs. Make careful use of well-known software for this strategy to work!
QuickBooks is the most popular program on the market, and we recommend that you use it for your company.
How to Make Money from Home with a Bookkeeping Business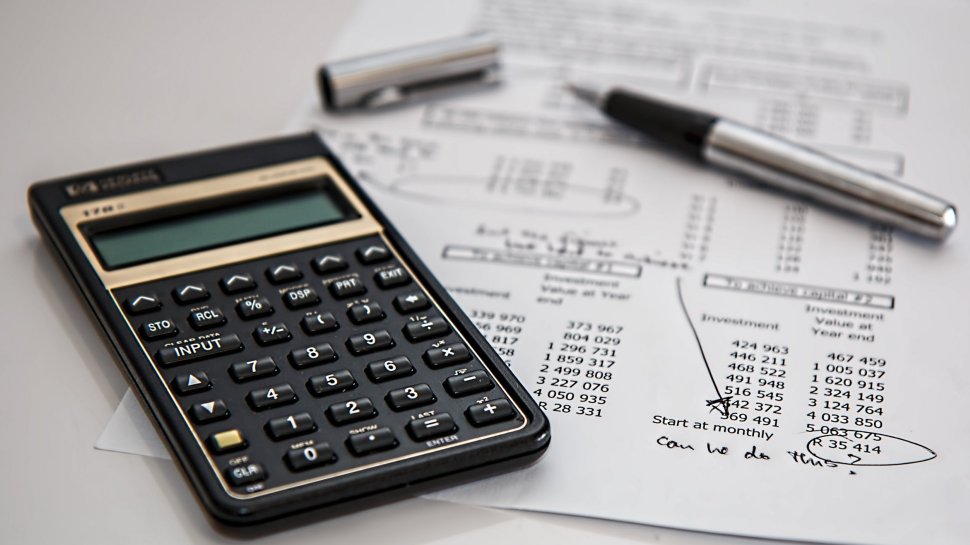 Consider starting a successful bookkeeping business if you are good at organizing financial statements for business owners. Bookkeepers lay the financial foundation for a company, assisting entrepreneurs in making decisions about its future success.
Many business owners don't have the time or willingness to oversee this aspect of their operations. Thus good virtual bookkeepers are always in demand. You can earn a good living from home if you learn how to start a bookkeeping business career.
You'll need some training, a community of other bookkeepers to answer your questions, a good computer with reliable Internet, and some potential clients to start a bookkeeping business.
You can start your accounting firm even if you lack accounting knowledge, experience, or education. You'll be well on your way to offering your services to business owners and entrepreneurs once you complete the Bookkeeper Business Launch program.
How Do I Start a Bookkeeping Business with No Experience?
Becoming a successful bookkeeper necessitates the acquisition of certain Bookkeeping skills.
Starting your own virtual bookkeeping business requires a skill set that is far more extensive than you might assume. Bookkeepers assist entrepreneurs in organizing their accounts and navigating the day-to-day issues that arise in their businesses.
Here are some obvious and not-so-obvious qualities of a good bookkeeper:
Streamlined: If you enjoy putting things in order and organizing your house, becoming an accountant could be the perfect fit for you. Dealing with numbers all day can be tiresome, so you should like the process and thrive doing both ordered and disorderly tasks.
Multitasking: As the owner of a business, you are responsible for the accounting of several clients. This necessitates multitasking abilities as well as the ability to switch from one client account to the next. You must also prioritize and meet the timeframes set by your clients. Your workload will have peaks and valleys, and knowing how to manage it all is critical to your sanity and your company's success.
Detail-oriented: Being detail-oriented is essential while dealing with other people's money. When business owner entrusts you with their cash, they want to know that you will do your remote bookkeeping jobs correctly. As a result, it's critical to double- and triple-check your work.
Skills for Being a Successful Bookkeeper
You enjoy the finer points of a well-organized system.
You have a strong desire to see others succeed.
When you do your taxes every year, you secretly get excited.
You want to be able to work from home and primarily in your leisure time.
Numbers aren't a problem for you (although this is by no means science-level math).
You're looking for a way to supplement your income.
You desire a successful portable business that relies on repeat business (not constant sales).
Finding Your First Client
Your first buyer will almost definitely be someone you know. And it'll most likely be a little company. You may be able to do it for free at first. To begin to consider who you know. Make a list on real paper, a genuine list. Would you please keep it in your wallet and add it to it whenever another person comes to mind? Then plan how you're going to get in front of that person.
Is the guy usually complaining about how disorganized he is at the bus stop in the morning?
Is your sister launching a company?
Can you help with the books for the PTA at your elementary school?
Is your church in need of bookkeeping assistance?
Do you know anyone in this area who gets overwhelmed at tax time and might use some additional help with their clients' bookkeeping?
Frequently Asked Questions
How Much Does a Bookkeeper Charge Per Hour?
The median hourly rate for accountants is $19.35, according to the Bureau of Labor Statistics (BLS). This, however, reflects the pay of accountants who work for businesses rather than those who manage their own.
Read More: How to Transfer Money from a Business Account to Personal Account
Self-employed accountants charge an average hourly rate of $25, according to PayScale.com. Experienced accountants and those that specialize in a certain field can command greater fees.
It's vital to get the right training in accounting and how to run a successful accounting firm. It can help you run a lucrative but flexible business by generating an average hourly billing rate of $60.
How Much Does a Bookkeeping Business Make?
The amount of money you make with your accounting firm is determined by several things. According to the Bureau of Labor Statistics, the median accountant salary is $40,000; however, self-employed accountants may charge more per hour and work less, so earnings will vary.
Starting an accounting firm requires getting the necessary training and developing a lucrative business from the beginning.
If you want to be successful, you must understand how to go beyond basic bookkeeping and assist your clients in their financial futures. You'll be able to study the bookkeeping courses and the ins and outs of your clients' business difficulties if you find a specialization, which will help you expand and earn more.
You can hire accountants to help you take it to the next level if you want to. They can handle the bookkeeping, allowing you to focus on attracting new clients and managing the day-to-day operations of your company.
What does a bookkeeper do?
We're undoubtedly all aware that accountants work with numbers and manage a company's financial records.
This translates to creating material daily.
promoting your products and services
Reconciliations of bank accounts
Invoice payment
Invoicing
Analyzing data
Interaction with customers
Why Start a Bookkeeping Business from Home?
You can start a profitable accounting firm even if you have no prior expertise. So, you don't need to be a CPA or have any prior experience to begin. However, desire to assist business owners in organizing their finances and developing solid computer skills. Being a competent mathematician isn't enough to start an accounting firm (although it helps).
How many hours do you have to work each week to earn an income?
You don't need any experience to get started, according to all of the work-at-home accountants or community college experiences. Thanks to the Internet, you can learn everything you need to know about accounting and how to establish your online accounting firm from the comfort of your own home!
Bottom line
Starting a virtual accounting firm is a terrific option to work from home and earn money. You don't need any prior experience if you discover the perfect training program.
This might be an excellent way to supplement your income or grow into a full-time business. If you already have accounting experience, you can use the Internet to market your bookkeeping services to business owners who require your services.
Even if you already have accounting abilities, a course that teaches you how to establish your own business and locate clients can be beneficial.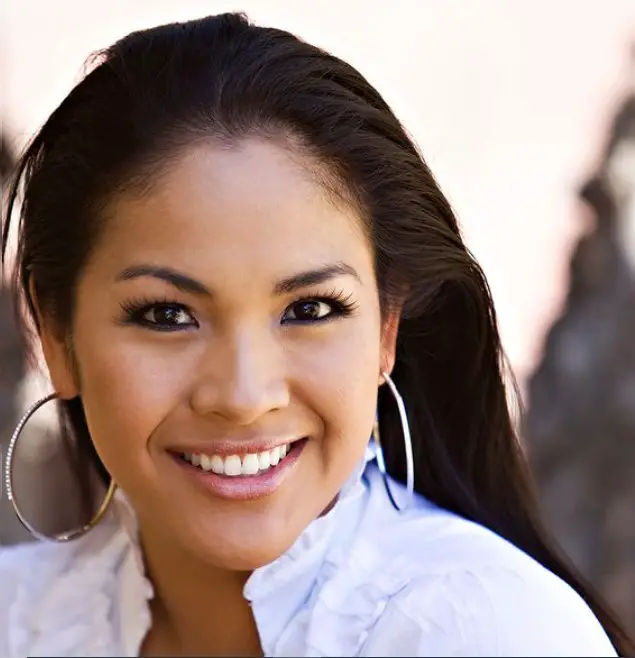 I am Lavinia by name, and a financial expert with a degree in finance from the University of Chicago. In my blog, I help people to educate by making wise choices regarding personal investment, basic banking, credit and debit card, business education, real estate, insurance, expenditures, etc.