Disclaimer
Information presented on this web page is intended for informational and educational purposes only and is not meant to be taken as legal, financial, investment or tax advice. We do not accept any responsibility for any trading or investment related losses. Please review our disclaimer on before taking action based upon anything you read or see.
You can maintain a joint Chase bank account with someone for diverse reasons. Perhaps you and your significant other or business colleague have a joint account. Occasionally, a group of roommates or siblings would register a joint Chase account to split expenditures. Whatever the situation may be, whether you break a relationship with a partner or split up with a group of individuals, you'll want to switch your joint bank account to a single one. You don't have to see an ex-significant other to alter the account's status, so don't worry if you're not in a good place with them. To this end, we have written this article to guide you on how to remove someone from a joint bank account chase.
Furthermore, most people seek to delete someone from a joint Chase bank account for various reasons. It might be the result of a breakup or a joint account you had with your family when you were a child.
This post is a must-read if deleting someone from a shared Chase bank account seems to be a hassle. It's sometimes preferable to have a Chase bank account in your name. In this manner, you may keep your finances safe from third parties, withdraw funds, and deposit funds without having to account to anybody.
The greatest approach to have exclusive control of your account is to have one that hasn't been accrued to anybody else. Here are some practical methods for removing someone from a shared bank account without further ado.
How to Remove Someone from Joint Bank Account Chase
Part a: preparing your account for a change
You must prepare the account before removing someone from a shared bank account, Chase. You may do so by following the instructions below:
Step 1: Pay off any outstanding obligations on the account
Pay off any outstanding overdraft fees, credit loans, or house loans on the account. This is the only method you'll be able to modify the account's ownership status. Before you may turn the account to a single account, it must be "in credit." This indicates that you owe no money to the bank via that profile and that the value is $0.00 or higher.
Step 2: If you're canceling the account, cancel any automatic payments
Make sure to stop any automatic payments from the account, such as rent, phone contracts, utility bills, and anything else. This will prevent the account from getting any overdraft penalties or other costs that might cause the balance to go negative.
Remember to set up alternate payments from another account or pay your bills in person to avoid missing any payments. This is only required if you will no longer utilize the account to pay bills.
If you're splitting up with a partner and you both have a credit card for the account, make sure you speak to them and agree not to use the cards anymore. This is true for both commercial and personal relationships.
Step 3: If you're divorcing your spouse, divide any money in the account equitably
If it seems fair, divide the money evenly between the two of you. If it's more equitable, split the money according to how much each individual donated.
For example, if you supplied 2/3 of the monthly contributions to the account, you and your partner can agree to pay them just 1/3 of the money. If you're sharing money with a business partner, distributing it equally may be the most equitable method.
If you're dividing money with a partner, it can be more practical to divide it by contribution. If you and your ex-partner can't agree on how to share the money after a divorce, you'll have to let the courts decide.
Step 4: If you're sharing an account with a group, divide the funds by contribution
If you share an account with a group of people, such as relatives, friends, or roommates, figure out how much money each individual contributed. Before you modify the account's ownership status, give each individual their part of the money in the account.
If you share the account with two of your siblings, you may split the money three ways, and each pays an equal monthly donation.
Part B: Removing Someone from the Account
Following the preparation of the chase bank account, you may continue to delete someone from the account by following the procedures below:
Step 5: Go to your Chase bank's closest branch.
Most banks demand that you request someone's removal from an account in person. If you merely want to remove yourself from the account, you normally don't have to leave with the other person or individuals on the account.
If you wish to maintain the account in your name and delete the other person, go with both parties. Keep in mind that the processes for altering an account's status may differ significantly from one Chase bank location to the next.
More detailed information is available on your bank's website or by phoning the customer support line. When you go to the bank, make sure you have your picture ID with you.
Step 6: Request that someone is removed from the account by filling out a form
Inform a bank staff that you wish to remove someone from your Chase joint account. Please fill out and sign the paperwork they provide you with. You'll need to provide some information such as the account number and the names and addresses of the account holders.
This form is normally accessible to download online at Chase bank locations. You may look for it on the bank's website, print it, and complete it at home. You may request to be removed from the account if you don't want to bring the other party with you; such as if you're on poor terms with your ex-significant other.
Step 7: To alter the account ownership status, return the paperwork to the bank.
Ensure you have all relevant signatures and fill out all required information on the form. Return the document to bank staff and request that the name be removed from the account.
Banks may sometimes allow you to submit the request form via mail or fax. If you're short on time, you may inquire with a bank staff about this alternative.
Frequently Asked Questions
Can I remove someone from the joint bank account chase?
Yes. You can remove someone from a joint bank account chase through the tips highlighted above.
What is the procedure for removing someone from a joint bank account chase?
A joint checking account requires both owners' confidence and accountability. You may need to remove your partner's name from a checking account at some point. This might be due to various factors, including divorce or a simple change in duty. Whatever the case may be, it is a straightforward yet accurate procedure. Most importantly, your spouse must agree to the account change. You may do so by following the instructions below:
Step 1: Look through your account documentation to see whether you have the legal authority to delete a name from the account. Some banks enable the main account holder to make changes alone, while most need both parties' approval.
Step 2: Talk to your partner and get their permission to change the name on the bank account. If you delete a person's name without their knowledge, you may face legal consequences, particularly in difficult circumstances like divorce.
Step 3: Go to a Chase bank location and request to talk with a customer care person. Explain that you'd want your spouse to be removed from your joint checking account.
Step 4: Show your identity, as well as your partner's. A bank will usually demand two forms, one of which is a picture ID. Driver's licenses, proof of insurance, credit cards, and passports are all acceptable forms of identification too. The bank will provide a comprehensive list.
Step 5: Sign any bank-required paperwork and hand them over to the customer support representative.
Is it possible to split a shared bank account chase?
Yes. The following suggestions can help you separate your shared bank account chase:
Call the bank and request that the account be divided.
Wait for all outstanding transactions on the shared bank account to settle before proceeding.
Withdraw the funds from the joint bank account and divide them between yourself and your co-owner.
Make an application for a new bank account in your name.
Is it possible to terminate a Chase joint account on the internet?
Yes. You may cancel your account by going to the Chase online banking website.
Conclusion
In conclusion, the tips on how to remove someone from a joint bank account chase above will be indispensable if you desire to do the same. In addition, many banks have certain procedures for withdrawing someone from a joint account.
The same may be said for the Chase bank account. Some banks may demand the joint account's owner to terminate the account. In contrast, others will ask you to register a new personal account rather than eliminating one of the joint account's members. You must be in person at a Chase bank branch to execute one of the two alternatives.
This is because the money in the joint account belongs to both joint account holders at Chase Bank. To accomplish this in person, you'll need to bring a Chase bank account co-owner to the branch location.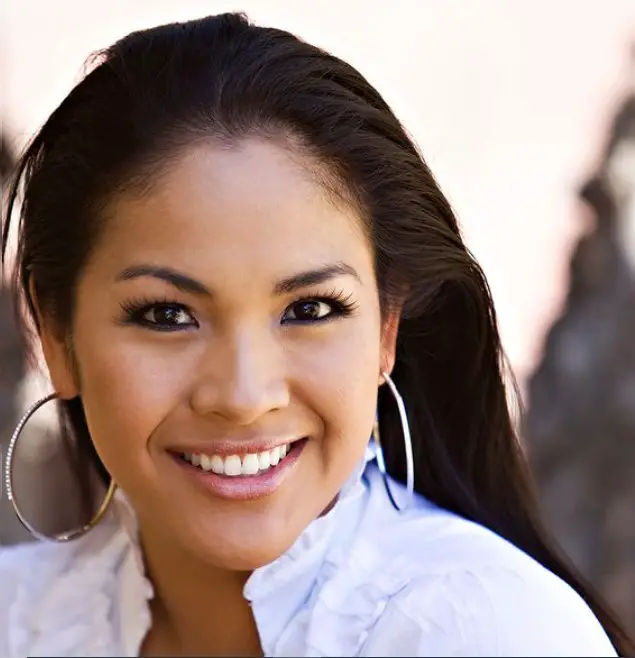 I am Lavinia by name, and a financial expert with a degree in finance from the University of Chicago. In my blog, I help people to educate by making wise choices regarding personal investment, basic banking, credit and debit card, business education, real estate, insurance, expenditures, etc.