Disclaimer
Information presented on this web page is intended for informational and educational purposes only and is not meant to be taken as legal, financial, investment or tax advice. We do not accept any responsibility for any trading or investment related losses. Please review our disclaimer on before taking action based upon anything you read or see.
To enable the creation of a business project, finance its working capital requirement, or even support its growth and development, a business manager is constantly looking for funding sources. However, finding financing for your business takes persistence and knowing your options.
In times of crisis, the classic recourse to bank loans becomes more difficult because the granting conditions are much stricter. Fortunately, there are several ways on how to raise money for a business without a loan.
To this end, we have highlighted some options to help you find the financing method that is best suited to launch your entrepreneurial project, cover your expenses or even develop your activity. Come along!
How to Raise Money for a Business without a Loan
In order to successfully run a business, companies need cash or an equivalent way of producing income. Businesses can generate their own capital by selling stock to investors or getting loans from banks and other lenders. There are many ways for businesses to raise money without taking out loans. Here are some;
Start a business from your pocket
Arrange money from family and friends
A line of credit to start a business
Raise funds from Business Angels
Use a venture capitalist
Raise funds with crowdfunding
Participate in a business creation program sponsored by private institutions
Starting a business from your pocket
This can be daunting at first glance, but it is the most popular source when raising money for a business without a loan. Don't have a big financial reserve? Many people get the cash they need by a mortgage or refinance their homes. Maybe you can sell goods or possessions.
Lending institutions and investors generally expect the person who starts a business to make a personal financial commitment before injecting money into the business idea.
Money from family and friends
The second most popular source of money for starting a business is family and friends. This entails those who are often willing to provide an upfront loan or even give a gift to help you get your business off the ground.
After all, it's likely that they're already involved in the value of your business idea to some degree. They're people who want what's best for you.
Read More: How to Start an Online Clothing Business from Home
A line of credit to start a business
While not recommended as a sole source of money for starting a business, a line of credit is essential for the startup phase. No matter how careful and detailed you were in preparing your business plan, there are always unexpected expenses that you will underestimate.
Fortunately, you can pave the way for accessing this source of funds before you decide to start a business by establishing a relationship with your local bank manager and ensuring your credit rating is in good shape.
No bank will give a line of credit to someone unknown to them, especially if they don't have an established credit rating. Therefore, cultivate a good relationship with financial institutions to get the best credit lines.
Raising funds from Business Angels
As their name suggests, Business Angels have an angelic, salutary side and, above all, act as mentors for startups. These are usually successful entrepreneurs who want to invest in a promising business, give them the benefit of their own experience and address book, and take advantage of a profitable opportunity at the same time.
Business Angels are generally attracted to projects based on an innovative ideas and show a strong development potential. They participate in financing business projects in the early stage, that is to say, the riskiest phase in the life of a startup. In addition, some Business Angels networks specialize in particular areas such as health, biotechnology, or software publishing.
There is no miracle method to finance your business from a Business Angel, but these simple principles would aid you:
Do not miss the startup events around you, such as trade fairs, conferences, meetings-debates, etc.
Concrete your presentation file! Knowing how to present your business plan well is a skill that every business manager must master willingly or by force. Train yourself from the start.
Be active and visible on social media, and look for groups that can provide you with opportunities to get noticed and make connections.
Consider integrating an "accelerator" or a business incubator. They can provide you with a space and facilitate your launch through advice, mentoring, and other aspects that will boost your launch and help you find a Business Angel.
Using a venture capitalist 
This is another popular source on how to raise money for a business without a loan. As their name suggests, capital donors (or venture capitalists) are ready to risk part of their capital for the rare pearl.
They manage a portfolio of transferable securities (in which they hold at least 50% of the assets) that they restructure and put back on track before reselling their shares while making a profit commensurate with the risks taken.
Furthermore, as with bank loans, venture capitalists look above all for a multidisciplinary executive team generally made up of a technical profile (for example, an IT engineer), a good salesperson, and a good manager.
They also look for evidence of the commercial potential of the proposed product (prototype, field evidence, reputation, etc.) and a good marketing and development strategy.
The equation for successfully getting your business financed by a venture capitalist can be summed up as "a good team + a product that stands out from the others + a strong market potential."
The objective of the capital investor or venture capitalist is to resell their shares after five years with a maximum of capital gain. These investors are more demanding in some ways than other people you might approach because they want to see how well the company performs and a business plan.
Raise funds with crowdfunding 
This new method of fundraising has experienced a boom and a real craze in recent years. This method consists of raising funds for business through online fundraising platforms. The funds collected thus come directly from individuals.
You can finance your business on a crowdfunding platform through the following steps:
Select the online crowdfunding platform
Present your project (purpose of the project, amount to be collected, campaign duration, Business Plan, etc.)
The platform studies the project for a period of up to fifteen days. It then carries out a legal, financial, and accounting audit to protect its investors
The platform creates an information note retracing all the important data on your business. This will help to attract the maximum number of potential investors
Next, you will need to create a community focused on your business on social networks
The funds will then be released for your business by the platform once the collection period is over
Participate in a business creation program sponsored by private institutions
This is another great option how to raise money for a business without a loan. If you qualify, this is one of the best ways to start a business without a loan. Creative business ideas incentive programs exist in droves across Brazil, providing the capital to start a business and guidance and support for the needs of the startup company.
Read More: What is a Business Day for Shipping.
Frequently Asked Questions
Which business form can raise money the easiest?
A sole proprietorship business can raise money the easiest. 
What is the fastest way to raise money for a business?
The fastest way to raise money for a business is by using money from your pocket.
Can I borrow money to start a business?
Yes. Borrowing money stands as one of the most common funding sources when starting a business. Usually, you can borrow up to 85% of the equity in your home, as only 14% of new businesses obtain the capital to start their business from a bank. Some experts predict that by the year 2010, 50% of service providers will work out of their homes. 
Business investment should achieve a return of at least 25% on your capital. Since real estate deals usually generate substantially less than 25% returns, your business should be the priority.
They justify this expense by spending 75% below new retail for the equipment necessary to operate their business. This financing is often up to 80% of the sales price and occasionally as high as 90%. 
How can I get money without a loan?
You can get money without a loan through the following options:
Money from your pocket
Money from family and friends
A line of credit 
Raising funds from Business Angels
Using a venture capitalist 
Raise funds with crowdfunding 
NEGOTIATE WITH EXISTING CREDITORS – They may be willing to accept less than 100% to expedite collection. 
ROYALTIES – Only about 20% of businesses succeed. Startups can be tough, and you don't need to go through it all alone. Having investors with startup experience who are willing to help out could put your company in a better position than those without any investor backing at all.
Participate in a business creation program sponsored by private institutions
How can I raise money for a business loan?
You can raise money for a business loan through the following options:
Going through a bank 
Applying through non-banking financial firms
Crowdfunding
Angel investors 
Venture capitalists
Conclusion
In conclusion, you will likely need a combination of funding sources to get the money you need to grow your business. However, whatever you do, don't rely on your credit cards or loans for the startup business money you need.
It is better to wait to start your business until you have the resources secured rather than risk dirtying your name and damaging your financial health through loans. We recommend you explore many options to raise money for a business without taking out a loan.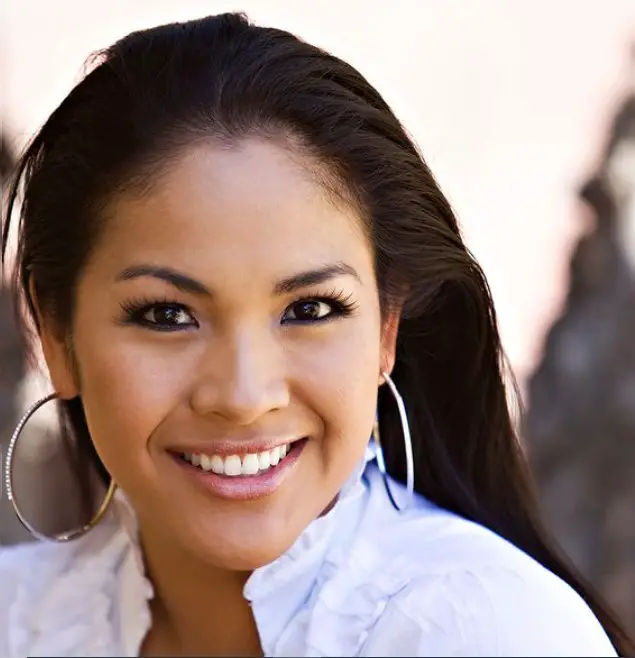 I am Lavinia by name, and a financial expert with a degree in finance from the University of Chicago. In my blog, I help people to educate by making wise choices regarding personal investment, basic banking, credit and debit card, business education, real estate, insurance, expenditures, etc.