Disclaimer
Information presented on this web page is intended for informational and educational purposes only and is not meant to be taken as legal, financial, investment or tax advice. We do not accept any responsibility for any trading or investment related losses. Please review our disclaimer on before taking action based upon anything you read or see.
Many consumers use their PayPal balance to make payments instead of their bank accounts or credit cards. This is true since it's more practical and often accessible. In this post, you'll discover How to pay with a PayPal balance instead of a credit card. You may also have problems with your PayPal balance in conjunction with this. Continue reading to find out.
When you make a payment via PayPal, it will initially try to debit your balance. The platform will only attempt to charge you using other payment options you have established when your PayPal balance is insufficient.
Any payment options available via your PayPal account may get selected as your preferred method. Additionally, you may choose a preferred method in the PayPal app or on the website's account settings page. Sometimes, such as using an outdated credit card, your chosen payment option may not get accepted.
Additionally, as outlined below, you may choose several preferred payment options for internet banking, in-person purchases, and regular payment arrangements.
The chosen payment option you select will get shown as the default mode of payment. Depending on the specific vendor you are dealing with or the third-party portal you are using to transact, the acceptance of some payment options can be restricted.
How to Pay with PayPal Balance Instead of Credit Card
You can transfer money with PayPal to practically anybody with an email account. Unless you alter it, your default form of payment is your PayPal balance. Here's how to transfer money using your PayPal balance.
Step 1: After logging into your account, choose Send & Ask at the top of the screen.
Step 2: Next, choose Transfer cash to friends or relatives or Pay for products or services.
Step 3: Enter the participant's email address and the payment amount. Then press next.
Step 4: At this point, you must choose your payment option, which is, by default, your PayPal balance. Check the payment information and leave a message if you'd like.
Step 5: Press Send to finish the payment.
An email will get used to inform the receiver of the payment. PayPal will provide instructions on how to open a new account if the receiver doesn't already have one.
Why doesn't the PayPal Balance Appear as a form of Payment?
Unless you modify this in the preferences, your PayPal balance must always be the initial form of payment for your purchases. But sometimes, and for various reasons, your PayPal balance could not be available as a payment option.
You should know that you cannot move funds from your PayPal balance to all locations. India is one nation where you may use your debit or credit card to make purchases. The Indian government instituted this rule. Therefore, this may cause your PayPal balance not to appear as a payment option. There are numerous explanations why your credit isn't turning up as a payment option if your nation doesn't have this limitation.
It won't appear as a payment if you have no funds in your PayPal balance. If so, you won't be able to conduct transactions until you replenish your PayPal balance.
Because PayPal charges you straight from any associated funding source, such as a card or bank account, buyers should be aware that they never require money in their PayPal account balance.
Therefore, PayPal will credit the seller once you make a payment and wait for the cash to move. This is getting done to prevent delays in transporting your goods. PayPal will, however, only assume this risk if you pay with a bank account.
However, having a duplicate card connected to your PayPal account is also advisable. This also functions if you pay with a credit card. However, if you use the earlier without a card, you will have to choose the option of waiting for the cash to transfer.
Before using your balance as a form of payment with PayPal, you might need to have a balanced account connected to your private account. PayPal provides PayPal Cash and PayPal Cash Plus as its two balance account options.
You may open a PayPal Cash account if you accept funds and your budget doesn't yet have a balance. Once you choose "Accept the Money," you'll get present with two choices: Keep it in PayPal and send it to your bank. After selecting keep it in PayPal, proceed as directed.
Paypal vs. Bank card: Major Differences
It's a great idea to look at some of the characteristics of these payment options before selecting whether to use a PayPal account or bank card to make the payments.
| | |
| --- | --- |
| Pay Pal credit card   | Bank card |
| To assist stop identity fraud, your accounting reporting and activities are tracked and encrypted.   | The fact that there has been an upsurge in internet credit and debit card fraud as digital payment traffic rises is perhaps the biggest disadvantage of using a credit or debit card while shopping online.   |
| PayPal changes the currencies for you and charges you the current wholesale rate of exchange plus a percentage more if a foreign retailer does not take US dollars.   | Some prepaid debit cards don't charge conversion fees when using them to make purchases from foreign retailers.   |
| The chances of receiving financial insurance via PayPal are quite slim.   | Many credit cards have insurance that can cover certain purchases made with that card.   |
| You may still use most bonus cards to collect points on PayPal transactions even if you've linked one to your PayPal account.   | Cards may only be redeemed for points by the issuer. |
Frequently Asked Questions
How can I pay with my PayPal balance instead of a credit card?
You have the choice to pay using a checking account, your PayPal balance, a Citibank, a Discovery Card, or an American Express when using PayPal. You may also use your Visa card as your favorite payment method when buying stuff offline or online.
Connecting to your PayPal account may modify and choose your preferred payment method at any moment. The steps below should help you select your chosen method of online payment:
Step 1: Go over to Wallet.
Step 2: Choose the payment system you want to designate as your favorite payment option by clicking "Payment Methods" and clicking it.
Choose Set as desired.
You must first connect your card or bank balance to PayPal if you want to utilize it as your favorite payment option.
Please be aware that before you may choose a card or institution as your preferred payment method, you must first connect the card or bank to your account. When making an online purchase, PayPal initially utilizes your balance.
PayPal will only deduct the due account from your alternative payment option when you don't have enough money in your account to cover it.
When you purchase online, using your PayPal balance to pay is incredibly simple. If the shopping platform offers PayPal as a form of payment, you will have the choice to "checkout with PayPal" when you are through shopping and ready to proceed.
Can I Directly Send Funds from My PayPal Balance?
Unless your bank imposes a fee for the transfer, PayPal transfers the money straight to your bank account and typically costs nothing. You may send money using a web browser or the mobile app on your iPhone or Android smartphone if you've connected your bank account to PayPal.
Can I Use My PayPal Balance to Pay Someone Else?
Yes. PayPal allows you to transfer money to anybody with an email address or a mobile phone number. A PayPal account is not necessary to begin payment with PayPal. Additionally, there are no costs if you want to use your bank account or the money on your PayPal account.
Can I use PayPal without needing a bank account or credit card?
Without a bank card, you may use PayPal, but the majority of your payments will take a very long time to process.
I Don't Have a Card; How Can I Use My PayPal Account?
You may accept payments from other PayPal users to build up a balance without keeping a card on file. However, to accomplish this, you must have a connected bank account.
Can PayPal Balance Be Used in Place of a Credit Card for Payment?
You may use PayPal to make payments or, if you have one, to transfer funds to your bank account since it has money in the account. If PayPal cannot pay the transaction's cost, it will bill you the remaining balance. PayPal will utilize your bank account if it gets verified that you have connected one in place of a credit card.
Why Am I Unable to Pay with My PayPal Balance?
PayPal generally prohibits future billing unless a bank account or credit card connects. You don't need to be concerned about your PayPal account running out. Additionally, account verification is necessary.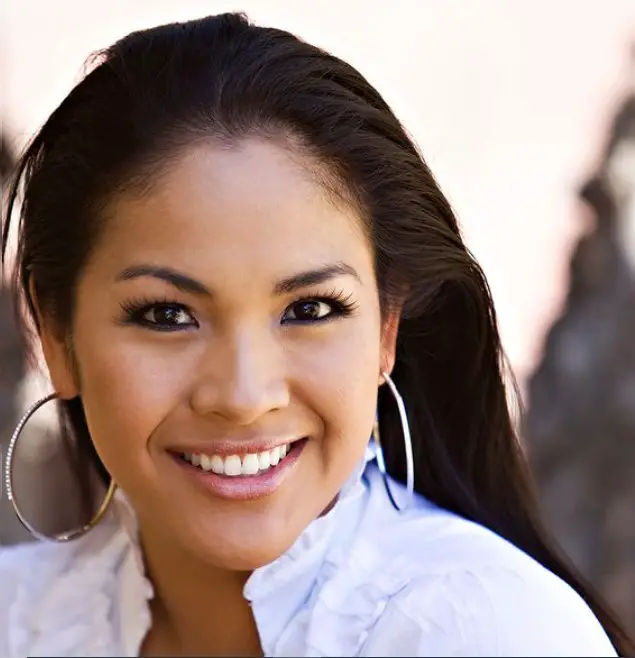 I am Lavinia by name, and a financial expert with a degree in finance from the University of Chicago. In my blog, I help people to educate by making wise choices regarding personal investment, basic banking, credit and debit card, business education, real estate, insurance, expenditures, etc.