Disclaimer
Information presented on this web page is intended for informational and educational purposes only and is not meant to be taken as legal, financial, investment or tax advice. We do not accept any responsibility for any trading or investment related losses. Please review our disclaimer on before taking action based upon anything you read or see.
Starting a business in the oil industry is an exciting and challenging adventure, which offers great opportunities for entrepreneurs. Oil is currently the most traded commodity globally, and its price influences the entire global economy in so many ways. Thus, it is a good idea to invest in oil. The oil industry is also diverse and constantly changing through innovative technological advancements, new drilling techniques, and new oil and gas discoveries. Thus, below is a highlight of some tips on how to get into the oil business.
History of the Oil Business
Before learning the steps on tips on how to get into the oil business field, it's best to learn about its history. The word "oil" itself has been known to humanity for so long that it is no longer possible to remember its original meaning.
And it developed through a series of languages ​​bypassing the Greek, Turkish, Persian, and Acadian languages. In the end, it has acquired a natural expression – flare-up or ignites.
About 6 – 4 thousand years BC, this product was actively used in construction and road production on the banks of the Euphrates. In ancient Egypt, local oil magnates used "black gold" to embalm the dead. But at the time when the oil rig became a symbol of success, independence and power were also born.
At the beginning of the nineteenth century, some progressive, distant businessmen" suggested that oil has a great future. 
This was not as a means of illumination but as a source of energy. The beginning of this historical process was laid back in the seventies when "leftovers" were used as fuel for ships sailing in the Caspian Sea for the first time. Subsequently, the new Trans-Siberian railway trains began to run not on coal or wood but on oil fuel.
In Britain, railroads sometimes switched from coal to fuel oil to reduce smoke in the city, and in special cases and for safety reasons, such as transporting important people. From that period till today, oil has continued to occupy a dominant position in the market.
It serves as the basis for the rapid development of heavy industries in America and worldwide. It is also the main fuel of all merchant and military fleets in the world today.
How to Get Into the Oil Business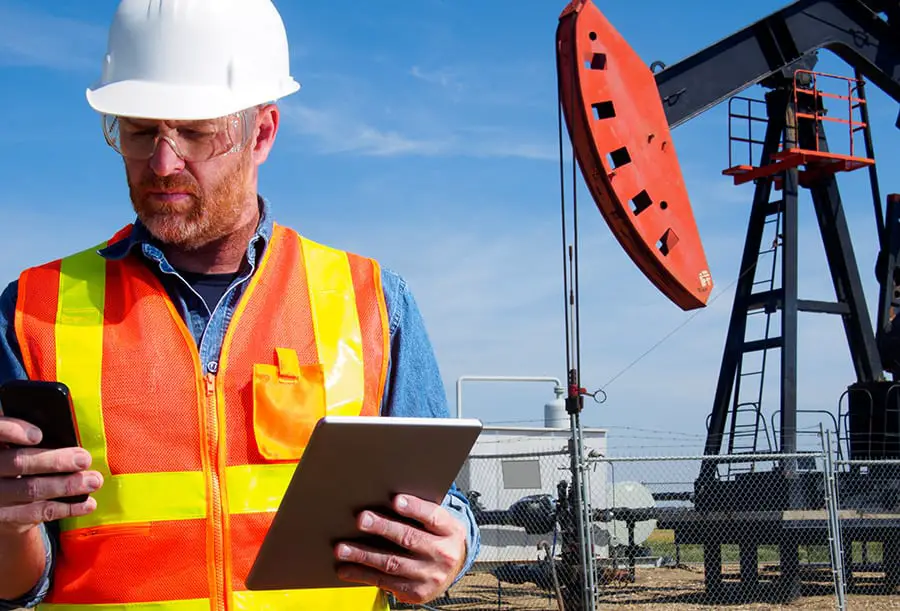 Oil is a valuable company since it has a high and rapid return on investment. It is the ideal way for a newcomer to wealth creation to establish a crude oil advertising agency without investing any money.
We're sure you're asking how this is even feasible. Continue reading to discover more of what this enterprise entails and how to get begin. Come along!
Learn the fundamentals of the industry.
The very first phase is to get familiar with the many terms used in the oil industry. The following are among the most frequently utilized words and their definitions:
FOD (Free on Deck): This traditional marine sales word refers to the purchaser's obligation to deliver the items onto the purchaser's chosen vessels. The seller is responsible for the expenses of customs movement of freight for transit or exporting.
TTO (Tanker Takeover): This is when a buyer receives over the lease of an oil tank that has been filled with goods.
TTT (Tank to Tank Transmission): When a purchaser rents a container and utilizes it to acquire items from a supplier, this is known as TTT.
These phrases represent the many types of crude oil supply agreements among customers and suppliers. As you go farther into a genuine company, you can discover far more terminologies used in trade.
Arrange Capital
The oil industry is a very high-risk investment, and as such, it requires many resources. However, there are many ways to enter this market with just a few resources and grow from there.
One method would be to start as an equipment operator. This position requires less capital because you will not need any expensive machinery for now. All you need to begin as an equipment operator is your private vehicle and small tools such as wrenches and screwdrivers.
Another way that requires much lower capital than opening your own business would be to work as a helper at another company. These jobs require no degree, but they do require some experience in petroleum engineering so try working on equipment or gaining experience at smaller companies before trying to land an interview.
Finally, there is another way to enter the industry as a laborer, but this position requires no experience. This is a great opportunity for those with little or no experience because they will first be sweeping floors and doing other simple grunt work.
Eventually, suppose they do well enough and manage to save up some capital (maybe even form a small company on the side). In that case, they can begin making moves towards opening their own business in petroleum engineering.
Keep in Mind;
Once you have entered the industry, there are many different paths you could take. One of the most popular would be that of an equipment operator. Work your way up from barges all of the ways to off-shore drilling rigs!
Along this path, you will find that your skill set will increase greatly with experience, but you will also need to start putting more of your capital towards purchasing your equipment. This may seem counterproductive at first, but if you can gain enough contracts for drilling rigs or barges, it is possible that just one contract could last you months or even years!
There are many other paths available in the industry, all of which have their pros and cons. The best path for any individual is often determined by the capital they currently have access to.
Once an individual has acquired a large sum of money, there are few limits on achieving it. A small business owner might be able to make 100 million dollars per year, while an off-shore driller (working on oil rigs) could make $500,000 per year.
Do your research
It wouldn't be very smart to go straight into the oil business without first researching if what you think about the company is correct.
Through your research, you will discover which areas of the oil business are currently in high demand, with which the best and most successful companies, regions, and provinces that are seeing growth in oil production are trading.
This also encompasses researching the competition. Review their annual reports, websites, and basic information on the major players in the business.
Next, find your immediate competitors. Do your homework to locate any information that will benefit you in developing pricing for services and identifying potential customers and other pertinent information.
Develop your business plan
An essential tip on how to get into the oil business is to develop your business plan. Be sure to cover the products and services section in detail. Start with the description of your business. You can use business plan writing software that incorporates financial projection models.
Next, use an outline to create an executive summary and a PowerPoint presentation. Together, these two documents illustrate the essence of your company to investors, while your business plan is your roadmap to developing a successful company.
Seek good funding sources
When working on how to get into the oil business, another essential tip is to sort out the funding section. Conduct proper research on hedge funds, angel investors, and private equity funds. These are sources of money for your company.
Don't use the "shotgun" approach when talking to investors. You must be selective and target sources of capital interested in oil and gas projects. Use the executive summary and PowerPoint presentation to make presentations to potential investors.
Determine the structure of the investment, debt, stocks, or combination. Ask yourself which part of the company you are willing to give up for financing.
At this point, it's also best to develop your list of industry contacts. Use any of your resources to build the business. Try to get letters of commitment for services too. If possible, sign current contracts with potential clients and use them as leverage to raise capital. Get in touch with vendors to structure deals and set prices as well.
Develop financial projections
Financial data is important to investors as it indicates how and when they will recover their investment in your oil business. Complete a three-year to five-year projection of income that includes the balance sheet, income statement, profit and loss (P&L), and cash flow statement.
Within the financial statements, you need to cover your annual expenses, taxes, cost of goods sold (COGS), working capital (combustion radius of each month), and the use of funds.
Get an experience of what the industry looks like
To enter the oil business, you need to understand what the oil sector is all about. Most of the largest oil companies use schemes designed to give future potential clients an idea of ​​working in the industry.
You may need to work for a reputable company like Shell to gain enough experience in the oil and gas industry. Your goal is to work to learn, not to work to earn money.
Show interest and enthusiasm
The oil and gas industry is an industry that one cannot enter without showing interest and enthusiasm. Try talking to someone who has prior experience in the oil industry for advice. Also, take your time and explore new opportunities online in the industry – there must surely be plenty of options that interest you.
Develop good business skills
After gaining experience and getting to know what the oil industry looks like, the next thing you need to do is develop good business skills. It is impossible to enter the oil business without the right entrepreneurial skills.
If you do not have a business and have not done business in the past, you will need to attend a business seminar to learn the various skills required to run a successful oil business. Buying and reading good business books will also help.
Get a good lawyer
To succeed, you must get a good lawyer in the oil business field. Your attorney will help you legally form your business and complete the Employer Identification Number (EIN). In addition, he will be of great value in drafting contracts to ensure that they contain the appropriate legal warnings to protect you and your company.
Get the right oil certificates
With the help of oil certificates, investors can speculate on one of the most important industrial commodities or hedge existing oil positions. Depending on the market opinion and investment strategy, as well as the individual risk appetite of the investor, different types of certificates are available.
These also have very specific advantages and disadvantages. Good knowledge of how the selected certificate works are essential to take advantage of the opportunities in the oil market.
Start operations
Once everything is set up and done, you need to stop planning and take action. Do whatever it takes to enter the oil business legally. Once you have the capital, you must also ensure you have insurance coverage and key employees hired to ensure the smooth running of your oil business.
Find buyers
Once your oil business is ready, you must start looking for buyers. You can approach the heavy consumers of petroleum products and offer to give them your oil products. Most consumers will be reluctant to buy from you at first, but you can incentivize them by providing a slightly lower price than their current suppliers.
Convincing salespeople to acquire from you is not an easy task, as most consumers are skeptical. But if you manage to attract many heavy consumers, you could get huge profits.
Frequently Asked Questions
How much money do you need to start an oil company?
You will need between $60,000 to $400,000 to start an oil company
What are the requirements to work in an oil company?
The requirements to work in an oil company include the following:
Good qualifications in mathematics, geology, physics, and engineering 
Complete a specific practical certificate, such as an oil rig training program
Be over the age of 18 
Pass an offshore survival and firefighting course
Which oil company is most profitable?
Petro China and Sinopec Group is currently the most profitable oil company 
Is buying an oil well a good investment?
This is a good investment if you do it properly.
Is it a good idea to invest in oil?
Investing in oil is a good idea that comes with many profits. 
Is it hard to get into the oil industry?
Getting into the oil industry is not hard if you use the right tips, as highlighted above.
How much does it cost to get into the oil business?
You will need between $10,000 to $400,000 to get into the oil business.
Is it bad to work for an oil company?
Working for an oil company is an excellent choice, especially for those who do not have the money to start independently.
What qualifications do you need to work offshore?
The requirements to work offshore include the following:
A high school diploma or its equivalence
Be over the age of 18 
Absence of a criminal record.
Conclusion
In conclusion, the oil business comes with many benefits. If you're considering becoming a social worker, do yourself a favor and spend plenty of time learning about what this job entails. This is very important, especially if you intend to go into the business for the long term.
The steps to get into the oil business highlighted above will aid you immensely in this regard. You will start making huge profits soon through hard work, diligence, and the practical implementation of these steps.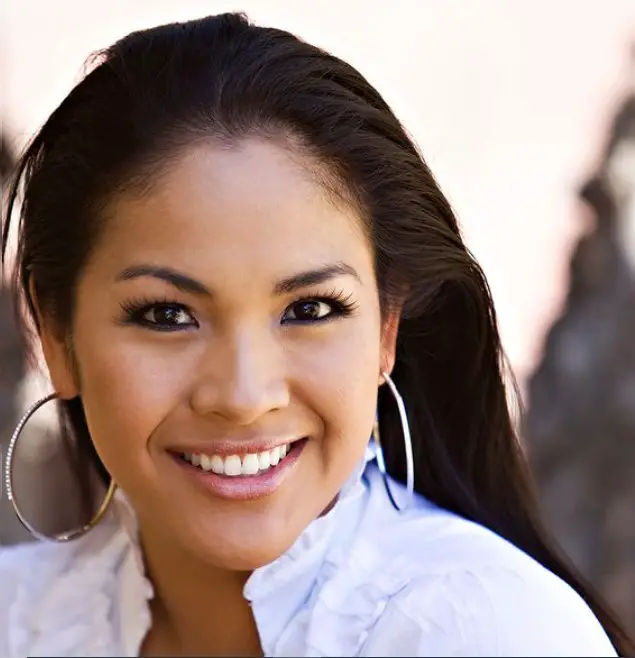 I am Lavinia by name, and a financial expert with a degree in finance from the University of Chicago. In my blog, I help people to educate by making wise choices regarding personal investment, basic banking, credit and debit card, business education, real estate, insurance, expenditures, etc.