Disclaimer
Information presented on this web page is intended for informational and educational purposes only and is not meant to be taken as legal, financial, investment or tax advice. We do not accept any responsibility for any trading or investment related losses. Please review our disclaimer on before taking action based upon anything you read or see.
How to get into private equity from consulting isn't that every consultant's hidden ambition? Okay, it may not be everyone's ambition, but "working in private equity" might undoubtedly be one of them for many consultants. The only issue is that consultants find it tough to get into the sector.
Private equity professionals are not just discriminatory towards non-bankers, but they are also wary of consultants. But, as of now, we've discovered that it is feasible to overcome this obstacle and enter the private equity industry. Come along as we highlight this below.
Furthermore, understanding how to break into private equity will improve your chances of landing a profitable and enjoyable job in the industry. Regardless of what private equity job you want, understanding all strategies to achieve it will almost certainly increase your chances of success.
Changing careers from consulting to private equity is a significant step, but it takes a strong work ethic and drives. In this article, we analyze the ways on how to get into private equity from consulting.
What is the Definition of Private Equity?
Private equity refers to ownership of a company that is not publicly traded or listed. It is a method for high-net-worth people and organizations to invest their money by obtaining significant holdings in private corporations. This is also possible by purchasing enough shares in a public company to achieve control and then delisting it from stock markets and turning it private.
People who work in the private equity business usually get hired by investment companies such as pension funds and big private equity firms. Because committing enough to take control of a firm involves enormous sums of money, the recruiting companies in this industry get frequent backing from significant investors. Because the private equity sector deals with such vast quantities of money and requires such sophisticated choices, individuals who work in it are often top achievers in various professions.
How to Get Into Private Equity from Consulting
It is very viable to go from consulting to private equity. Most personnel at highly ranked private equity companies get employment after completing at least an MBA or master's finance degree and then working for a top corporation as a consultant, accountant, banker, or other comparable position for a few years.
Major corporations want to recruit such people because working in private equity entails a great deal of responsibility. Hiring people who have previously spent a few years studying the fundamentals elsewhere is less likely to result in expensive mistakes.
Educational qualifications required for private equity
If you want to work for a private equity business, you must be a top student who has completed their studies at a leading institution. Here are the essentials you should know about the educational requirements for working in private equity:
Masters in Finance – A Masters' in Finance is the first and most crucial degree you should pursue. According to a study of over 1.6 million resumes, about 27% of private equity executives have a master's degree. If you're seeking a bachelor's degree in finance, you may want to explore getting a master's degree in the same field.
MBA from a prestigious university – Be aware that private equity firms are incredibly picky about who they choose to invest in. There are many standards, and you will be left behind if you do not meet even one of them. First, you must complete an MBA program (if you are not pursuing a Masters' in finance). It would be best to get an MBA from a reputable institution. Otherwise, you must have exceptional skills and experience in private equity to be considered by a top-tier private equity firm.
CFA (Chartered Financial Analyst) – This is another certification you may pursue. CFA isn't for the faint of heart. You'll need four years of full-time relevant experience and the ability to pass three quite tricky levels. If you decide to pursue CFA, you will get some extra advantages. Other than private equity, there are a variety of investment job possibilities available, including institutional investors, hedge funds, stock research, and so on.
Other certifications, such as CAIA (Chartered Alternative Investment Analyst) and ACA (Accredited Investment Analyst) — you may also pursue a few other extra credentials, such as CAIA (Chartered Alternative Investment Analyst) and ACA (Associate Chartered Accountant).
What Skills Required to Get Into Private Equity from Consulting
Getting into a private equity profession from consulting requires a wide range of abilities. Here are a few examples:
Technical skills 
If you want to work in private equity, you must master this skill. Financial analysis, assessments, budgeting, deal drafting, term sheets, fact-checking, LBO modeling, and more are all part of this process. If you don't have any experience in these areas, try taking an online course or training.
Make sure the training takes you to step by step through the process. You can take a video course, such as the Investment Banking Training Bundle or Private Equity Training. In that case, it is the ideal alternative since you will go over the material again to perfect the skill.
Networking skills
The pinnacle of a private equity job is the ability to network. If you're not from a prestigious university or have a stellar career track record, you'll still be able to work side by side with other private equity experts. This is possible if you have a solid background and strong networking skills. So, how would you go about honing your networking skills? You must be self-assured and secure in your talents. It would be best if you spoke briefly, professionally, and clearly stated what you can provide. The easiest method to become a networking expert is to build a framework for your narrative and apply it whenever you can.
This is quite valid whenever you're trying to write an email, customize a phone call, or meet face to face with top executives from a large private equity company. The goal is to avoid any hesitancy. Yes, you will get rejected the majority of the time (at least at first), but in the end, this ability will save you a lot of time and effort.
Cold calling
Many people do not consider cold calling a talent, yet it is one that only a few individuals can perfect. This skill is a continuation of the preceding one. Cold calling is your best choice if you're looking for a job in private equity. You may still contact several private equity companies by email.
If you send emails to large private equity companies, they will share your email with their HR departments, and you will almost always get a generic rejection email. In other businesses, receiving a response from HR or a senior PE expert has a one percent possibility. If you approach the individual personally, though, your chances of success will skyrocket.
Begin with minimal money and an unstructured recruiting strategy. Cold calling is only for the goal of obtaining an interview. If you don't pass the interview, volunteer to take a pay cut for a few months to get experience. This will boost the worth of your CV and bring you closer to lucrative private equity employment.
Frequently Asked Questions
Is it possible for me to go from consulting to private equity?
Yes. Many consultants prefer to work with a private equity firm's Operations Team because it enables them to use their consulting skills to examine and drive operational improvement possibilities throughout the portfolio.
Is it tough to break into private equity?
No. You have a one-in-300 chance of earning a top-ten private equity position. A student's likelihood of getting into one of the top 10 private equity companies is 1 in 300 or 0.33 percent. 
What kind of experience is required to work in private equity?
A bachelor's degree in accountancy, finance, or a comparable discipline, as well as an MBA, is required to work as a private equity analyst. There is entry-level employment available, although expertise in the financial industry is usually required.
Is it worthwhile to pursue a career in private equity?
A career in private equity may be both economically and personally satisfying. Private equity executives often take considerable pride in successfully bringing their portfolio firms to new highs in profitability.
How do I get into private equity from consulting?
You can get into private equity from consulting through the following ways:
Begin by writing a personal story: Create a narrative that includes your history, why you're passionate about private equity, how you became interested in PE, where you interned (if any), and how you intend to construct your private equity career. This will be your elevator pitch anytime you're asked to present yourself or when you're on the phone with someone for an interview.
Make connections, cold calls, and send emails: Do all three along the way. These three things will help you advance in your PE profession. Find out who you have to connect with first. Then, if feasible, make a phone call, write an email, or meet in person. If you're a young expert, you may want to try interning at a leading firm if you don't get an interview right away.
Conclusion
In conclusion, private equity stands as an excellent career option for many people. And if you desire to learn how to get into private equity from consulting, the tips above will aid you immensely.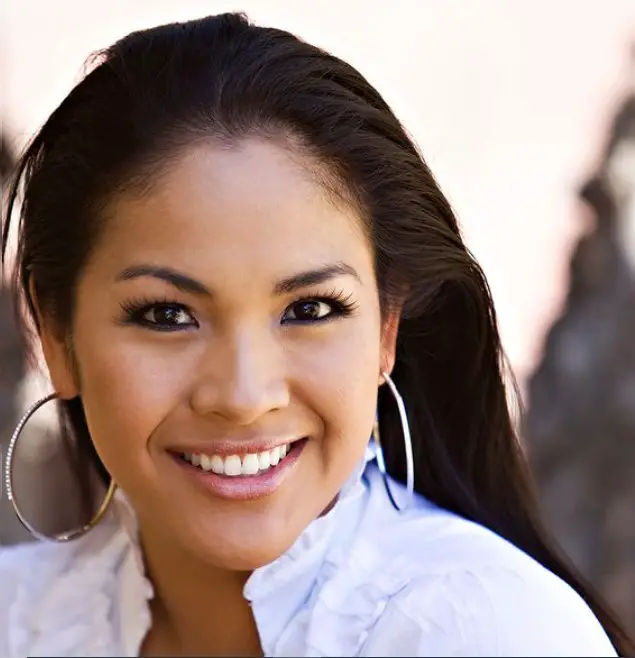 I am Lavinia by name, and a financial expert with a degree in finance from the University of Chicago. In my blog, I help people to educate by making wise choices regarding personal investment, basic banking, credit and debit card, business education, real estate, insurance, expenditures, etc.