Disclaimer
Information presented on this web page is intended for informational and educational purposes only and is not meant to be taken as legal, financial, investment or tax advice. We do not accept any responsibility for any trading or investment related losses. Please review our disclaimer on before taking action based upon anything you read or see.
Every year, a large proportion of people who go to the United States to study business studies are derived from the excellent business ideas and business management practices of the United States. To study business in the United States, the most valuable course is undoubtedly the MBA education. Entering the top business school to study MBA is the dream of many professional managers or young talents with business dreams. Because it is scarce and precious, not every applicant can realize the goal of a top business school. Thus, we have highlighted some steps on how to get into a top business school below.
Furthermore, taking a closer look at American business schools, most people pay attention to the top-ranked colleges. There are too many schools with excellent business education in the United States, and there is no need to stare at the colleges and universities that are too cold.
Based on past application experience, we suggest that every student carefully examine their background and prepare carefully to enter the most Suitable business school for further studies. 
Overview of American Business Schools
American business schools are almost the only way to enter the top management of the United States. The leading business schools give students excellent business knowledge and practice training, but their substantial business network resources make many students find them before completing their studies.
Some business schools come with much charm and are usually first recommended by many. Some experts have also named them the "Magic Seven." They are listed as follows:
HBS
Wharton
Columbia
Kellogg
Chicago
Stanford
MIT Sloan
These seven business schools are all top-tier institutions, but each school excels at is not all the same. For example, HBS is good at General Management and is famous for its classic case study. It emphasizes the cultivation of future business leaders.
The college building is also magnificent and shows the leader's posture everywhere. The first choice is the three primary financial universities, Wharton, Columbia, and Chicago, for applicants who want to devote themselves to finance or investment banking.
The students who graduated from these three schools are almost all over the United States.
You can easily find them in large and small financial institutions and investment banks, as well as in the bond market. Let's not mention the school's excellent economic teaching system. The enthusiasm of many outstanding applicants has been attracted by the financial connections accumulated over the years.
Due to the length, we will not analyze them one by one, but we firmly believe that there is always a school that suits you on the list.
How to Get Into a Top Business School
If you desire to get into a top business school, the following tips will aid you immensely:
Evaluate the business school you wish to study in
MBA education in the United States entails a severe sequence. To evaluate the level of a school's business school, the first thing to look at is the level of the school's MBA education. The employment status of the students is also an essential evaluation criterion.
Therefore, anyone who has a bold plan for their future career and has the basic application requirements may wish to consider more of the American business school MBA education.
Ensure you meet the requirements for getting into a top business school
The application requirements of top business schools vary significantly due to the ranking and reputation gaps. The primary admission criteria of most top business schools is a bachelor's degree or above in the relevant field. Of course, some schools can accept applicants with a college degree.
This is limited to a few colleges and universities and generally requires good work experience. Don't have too low a grade, and at least have a GPA>3.0.
Take the TOEFL and GMAT exams
TOEFL is a test to measure the proficiency of applicants in English. If you want to go to a good business school, it is best to prepare for the TOEFL>100.
GMAT is the entrance exam for business graduate students and one of the necessary exams for MBA applications. Similarly, if you want to go to a good business school, you'd better press GMAT>700. If it is lower than these standards, it is not impossible, and the personal advantage will come from other aspects.
The best GMAT grade of 800 places you in the 99th percentile, which means you outperformed 99 percent of all applicants.
A score of 700 or more is regarded as noteworthy by most MBA professionals, although anything more than 650 is regarded as excellent.
By these GMAT scoring percentile ranks, if you need to get a 700, you'll have to outperform 90% of the other test-takers. And you'll have to outperform 76 percent of GMAT participants if you want to be in the 650 groups.
Have a rich work experience
Generally, top business schools require 3 to 7 years of work experience. The best position is middle management, or at least independent project experience, complete marketing experience, or other experience that can show the applicant's excellent business management potential.
This will be a big problem if you do not have rich work experience, as fictitious work experience cannot stand scrutiny.
However, some business schools that rank slightly lower have shallow work experience requirements or do not require work experience in recent years.
Thus, applicants who want to study for an MBA as early as possible can also consider applying to a relevant institution. After learning, you will gain much experience. The key is how you treat this learning experience.
Get the essential documents
When working on how to get into a top business school, you must contact the essential documents. This includes your statement, resume, recommendation letter, transcript, etc. 
Many top business schools require additional submission of essay writing. Just look at the specific topic requirements. This is also the link that best reflects the applicant's overall background advantages.
Excellent applicants always know how to use their strengths and avoid weaknesses, cleverly highlight their business potential, and ultimately win the favor of prestigious schools. 
The topics of the schools are also very different. For example, the theme of HBSN is the leader every year. Thus, how to highlight leadership is a topic that you must prepare for.
Other schools are also diverse in this regard. This includes the things you have the most sense of accomplishment, the things that you have failed the most, etc. Applicants with good writing skills will have a particular advantage here too.
Prepare for the interview process 
School interviews are indispensable when trying to get an MBA. One type is invitation interviews. The schools usually focus on the interview requirements for, particularly, excellent applicants. The chances of being admitted with outstanding performance in the interview are very high.
The primary trend is that people who submit applications have an interview opportunity, and such discussions account for a relatively high proportion of the admission results. And as long as there is a chance for an interview, you must be able to seize the opportunity.
Get the best application time for the business school.
Many people apply to American business schools every year, and most business schools admit students in rounds. Generally, the first round ends earlier, probably in November. Applicants in this batch are all influential people with solid backgrounds. Applicants with weak strength must avoid the first round to avoid conflicts.
Such students usually lose points and are directly rejected by the school. You can consider applying for the second round. The deadline for this round of applications is generally around January.
As for the third round, the school's enrollment plan for the year is usually yet to close then. Thus, those who still have ardent hopes and dreams for the school may have the opportunity not to miss out and get admission. 
Also, better start training for the next cycle. If you want a 100% accurate answer to your original question, "What are my odds of acceptance at a top program?"
Nearly 60% of candidates with a GMAT mark of 750 or above are denied admission to Haas. "10% of SBC's consulting pools seems to be either Hispanic or Black, 25percent of its consulting board is of minority origin, and SBC includes 5 strategists who declare as and concentrate in LGBTQ+ candidacies."
Frequently Asked Questions
How can I improve my chances of getting into business school?
You can improve your chances of getting into business school through the following tips:
Evaluate the business school you wish to study in
Ensure you meet the requirements for getting into a top business school
Take the TOEFL and GMAT exams
Have a rich work experience
Get the essential documents
Prepare for the interview process 
Get the best Application time for the business school
Can you get into a top business school with a low GPA?
You can get into a top business school if you have a low GPA
Are business schools easier to get into?
With the tips above, you can get into business schools quickly.
Is a 2.7 GPA good for MBA?
A 2.7 GPA is not suitable for MBA
Is a 3.7 GPA good for MBA?
A 3.7 GPA is ideal for MBA
How can I get into a top MBA program with a low GPA?
You can get into a top MBA program with a low GPA through the following tips:
Score high on the GMAT or GRE
Have an excellent work record
Take supplemental coursework
Write good essays
Apply in the final round, Round 3. If you get this far then, it's a congratulation from me! Admissions officers will be looking for strong essays and responses to supplements. It can test your knowledge of their school and any other topics they ask about on application forms or during interviews with members of campus visits teams.
So make sure these are covered thoroughly before submitting them. Finally, remember that not all candidates who apply successfully advance through all stages until graduation day itself (with rare exceptions). By the time you've gotten to the selective interview stage, you probably have a 50% or better chance to get into your target MBA program.
What do top business schools look for in applicants?
Top business schools look for the following in applicants:
Strong academic abilities
A wealth of work experience 
Long-term professional prospects
Soft skills 
Technical skills
Honesty and motivation
Last Words
In conclusion, getting an MBA comes with various merits. And if you desire more help in this aspect, the tips on how to get into a top business school above will aid you immensely.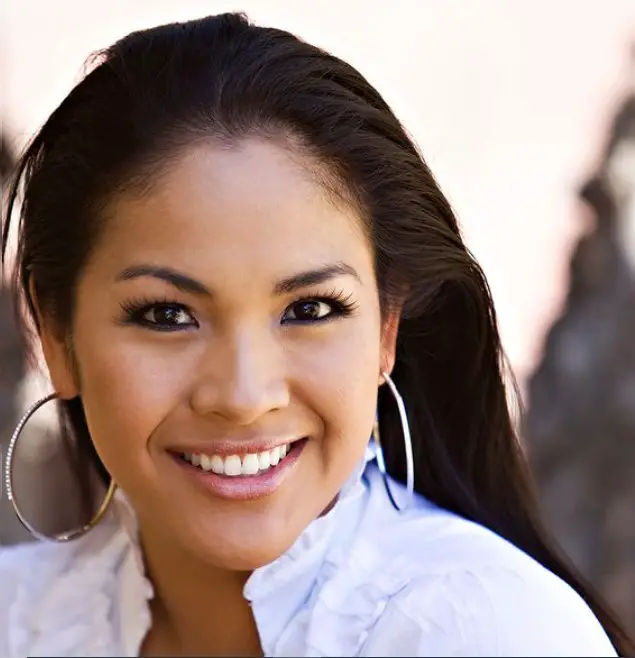 I am Lavinia by name, and a financial expert with a degree in finance from the University of Chicago. In my blog, I help people to educate by making wise choices regarding personal investment, basic banking, credit and debit card, business education, real estate, insurance, expenditures, etc.