Disclaimer
Information presented on this web page is intended for informational and educational purposes only and is not meant to be taken as legal, financial, investment or tax advice. We do not accept any responsibility for any trading or investment related losses. Please review our disclaimer on before taking action based upon anything you read or see.
The lengthy string of numbers printed on the front or backside of your physical credit card is known as a credit card number. It normally has 16 digits and often appears in groups of four. Additionally, it is used to locate both the account holder and the credit card company. If you need this detail urgently, this post on how to get credit card number online will aid you immensely.
Credit card numbers are not generated at random; instead, they include codes that allow the provider, the network, the account, and the whole number to be verified. All of this is done to deter theft and fraud. A complicated routine must get followed for the credit card number to function. This has a portable variant known as a virtual credit card number.
Unlike real credit or contactless payments, virtual credit card numbers only exist digitally. In contrast to real cards, a virtual card is used by customers right away when it is generated. As it relates to an active credit card account, this is also allocated to a random 16-digit number.
Customers may benefit from an additional level of protection, which safeguards data related to their checking accounts. This is concerning easing out unanticipated finance hitches or delays for both people and corporations.
How to Get Credit Card Number Online
The following methods exist for getting a credit card number online:
1. If you have the opportunity, log in to your account online.
Online banking is increasingly widely used by credit card firms as a safe and practical way for clients to manage their information. To get your credit card number, go to the website of your credit card provider, login, and click on your account information.
You may need to input your account number to establish a login if this is the first time you've used the online banking service offered by your credit card provider. You'll need to contact the credit card provider to get the required info.
2. Phone the credit card provider.
Call your credit card issuer to retrieve your account number if you don't have access to your card and can't locate it online or on your bill. On your bill, you should see the company's phone number. Additionally, you may search for it online.
You'll probably need to give the customer support representative your identity when you contact. This contains your mother's forename or social security number. Overall, Virtual Credit Cards are a great aid in this situation.
The Function of Virtual Credit Cards
Although each provider of virtual credit card numbers will probably use a different technique, the fundamental premise is the same. A computer program generates a functional credit card number at irregular intervals. Modern EMV chip cards function similarly in this regard for card-present transactions.
Virtual credit card numbers may be produced and used at checkout to make online transactions like real credit card numbers. The distinction is that most virtual credit card numbers include restrictions on where and when they may get used, which helps deter data thieves from using them.
In other words, while purchasing online, you may imitate the EMV functionality in your chip card by entering a random number rather than your real credit card number. This must be unique to that business or activity and cannot be used to make unlicensed purchases elsewhere.
The kind and issuer of a certain virtual credit card will determine the real restrictions for that card. However, most suppliers will let you specify unique spending limits for every virtual credit card you create.
The two forms of virtual credit card numbers are the most common. Single-use virtual credit card details are exactly what they sound like—they can only get used once. The id is no longer active after that transaction and cannot be used to make further transactions.
Virtual credit card numbers attached to a certain business may often get used for multiple purchases. These cards normally include embedded expiry dates, often up to 12 months. Users may create their expiry dates for shorter periods using this.
Do Virtual Credit Cards Pay Off?
Whether you like it or not, credit card theft is a sad reality of our contemporary economy. When credit card companies shut a fraud-enabling door, the persistent thieves create their figurative windows. Furthermore, even though most illegal transactions are not the fault of the credit card user, credit card fraud may still be a significant annoyance that can take months to resolve.
So, can the danger be eliminated by using virtual credit card numbers? A big portion of it is yes. They may also provide a great deal of tranquillity. That doesn't mean they are an excellent option, however. Virtual card numbers can have drawbacks.
One thing to remember is that virtual credit card credentials are only as safe as the organization that supplies them, especially if you utilize a third-party firm. Your data can be in danger if the issuer is compromised. The security of virtual credit card numbers depends on the organization that supplies them.
Making bookings with a hotel or auto rental company may be challenging when using a virtual credit card number. This is true since many of these locations demand that you show the credit card you used to make the booking when you check in to prove your identification.
Virtual credit card numbers also have a problem with refunds. Most retailers demand that refunds be applied to the original payment card. This may be especially difficult if the retailer demands that you return the actual card in person.
Frequently Asked Questions
Why Should Users of Virtual Card Numbers Do So?
Virtual card details are fantastic resources for any user to purchase online safely and easily. Virtual cards may easily be accessed online whenever necessary too. This is true because customers with deposits, credits, or bill accounts that provide this service don't have to open new accounts or check their credit.
The intrinsic security provided to the current card account provides an additional layer of security. Your physical card details are always anonymous and secure with a virtual bank card.
The card issuer that controls your existing account is also in charge of the virtual number you obtain. Additionally, you now have a connection with this person. This not only gives you the ease of assurance but also helps you generate new card numbers. In particular, any relevant settings should get changed.
How Is a Virtual Credit Card Produced?
An active credit card account is connected to virtual credit card numbers. Additionally, they safeguard you from disclosing real bank account information by creating a random number. This also precludes utilizing physical credit card details, which are more challenging to reissue in the case of theft. These numbers may even be briefly utilized for a single transaction and appear to the merchants using them as ordinary credit cards.
You may be able to ask for a virtual card number through your online account administration site, dependent on your bank or card provider. You may ask for spending limits on any virtual card numbers you get via your current account. This is in addition to personalized expiry dates, giving you additional security against abuse, fraud, or overpaying.
Virtual Card Numbers: Are They Secure?
The majority of companies that offer virtual card numbers guarantee the safe safeguarding of critical account information during virtual transfer. Whenever the card project coordinator or issuer has activated a card, the cardholder may create personalized PINs (unique identifying numbers), which may be necessary to make transactions. The original account identifier (PAN), the personal identification number (PIN), the expiry date, and CVV are sent in encrypted form under the issuer's supervision.
Most virtual card details must follow PCI DSS (PCI data security requirements), meaning that the virtual card details holder, card project leader or financial institution, and the retailer accepting the cash may all transact confidently.
Can I get instant authorization for a virtual credit card?
Yes. One of the numerous benefits of using virtual credit card information is this. They are designed to provide customers with fast and easy ways to access money when they need it. If your current debt, lending, or charge account has a virtual card slot, you may request one. Apply your new card details for internet purchases as soon as possible.
Can I get a prepaid virtual credit card?
A pre-existing institution with cash or a checking account with a credit facility is connected to virtual credit card details when you seek one. You may choose to set up the virtual credit card as a double card when configuring it. You may choose the expiry date for this. Additionally, if you want to put a spending cap on the card, you may draw money from your current account in a planned and controlled manner.
Conclusion
In conclusion, credit card numbers give many individuals a great banking choice. And if you want more assistance, the advice above will be of great use to you.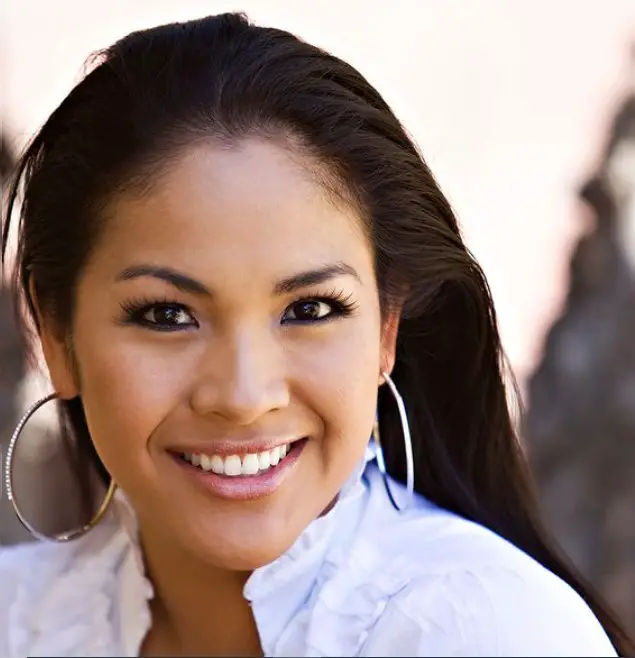 I am Lavinia by name, and a financial expert with a degree in finance from the University of Chicago. In my blog, I help people to educate by making wise choices regarding personal investment, basic banking, credit and debit card, business education, real estate, insurance, expenditures, etc.