Disclaimer
Information presented on this web page is intended for informational and educational purposes only and is not meant to be taken as legal, financial, investment or tax advice. We do not accept any responsibility for any trading or investment related losses. Please review our disclaimer on before taking action based upon anything you read or see.
Digital banking has become so popular that few individuals still use checks. On the other hand, some programs and services still demand a blank check to enroll. If you don't have any blank checks for the account you want to use, you may have one printed at the bank, utilize the bank's online payments system, or download one of the numerous free check printing alternatives. To this end, we have made this post to teach you how to get a blank check from a bank online.
What is a Blank Check?
A blank check has been acknowledged by an authorized check signer but has not yet had the other information (date, payee, and amount) written on it. A small company owner, for example, may sign four blank checks before taking a seven-day vacation. In essence, the owner relies on the employee in charge of these checks.
He will thus be in charge of inputting the information needed to make up to four company payments while the owner is away. Because the employee may write a check for any amount, this is a breach of internal control. Furthermore, since anybody else might fill the check information, you must secure these blank checks in a highly secure location.
An entirely blank check obtained from a check printing firm is also known as a blank check. These blank checks are commonly referred to as check stock since they do not yet have an approved signature. These checks should be kept safe until they are entered into the firm's printer to pay suppliers and other vendors.
How to Get a Blank Check from Bank Online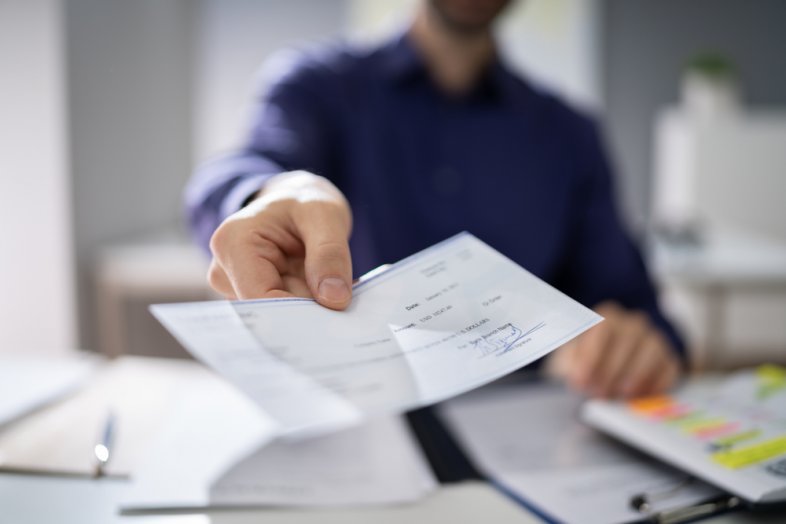 If you require a blank check from your bank, you may apply online and get one within days. Another simple alternative is to look for free check-making software online, download it, then print your checks on ordinary paper with it.
To present a blank check, all necessary is that the printed check has all relevant information. A magnetic ink text recognition line (MICR) is not essential since the receiver intends to deposit the check. Your name and address, route number, and bank account number are mandatory fields on a printed check.
You can find your route number and account number on your online financial records. If you're unsure, phone your financial institution and ask for help.
You may need to acquire blank security paper and magnetic ink if you wish to keep using your check writing program to pay bills. You can frequently find this on the internet or at office supply shops.
When do you require a Blank Check?
You cannot cash or deposit a blank check. Although this may seem meaningless, a blank check has a definite function. This is to make sharing your financial information with others simpler for you.
To protect yourself from identity theft and fraud, you should usually keep your financial information secret. Keep your chequebook, blank checks, and copies of your checks out of the reach of others.
Whenever you need to provide your financial data to others for a legitimate cause, a blank check comes in useful. Rather of incurring a blunder by duplicating your bank's routing number and payment details from the bottom of the checks upon  forms, you may provide a blank check which already has that information published upon that.
This information may be used by the individual who receives your blank check to set up an electronic funds transfer for your account.
How to Use a Blank Check
Set up direct deposits
Employers, government organizations, and other entities pay you online using your bank account details via direct deposit. It's quick and easy, and all you need is your bank account id and routing number. As a result, a voided check is required to convey this information.
A paycheck from your job and perks from federal agencies such as pensions, retirement accounts, and unemployment checks are all eligible for direct deposit. You can also include investment income, such as gains from deposit accounts, mutual funds, and annuities.
A blank check is required if you wish to set up direct deposits with your company. This is to check the accuracy of your bank account details and routing number, which are necessary to complete your request.
Set up automated online transactions
You'll almost always require a blank check to set up automated transactions like loan payments, rent and utility bill payments, and phone bills. Using automatic payments will often get you a higher rate, making an effort worthwhile.
Authorize a government entity to transfer your benefits directly into your bank account.
You may set up a direct deposit with a government agency to have your benefit payments sent to your account electronically using your blank check. Direct deposits are free, and you may opt to get your tax return by direct deposit as well.
Make corrections
If you encounter an error while writing a check, the most straightforward approach to fix it is to invalidate the check with a blank. However, it would help to keep in mind that you may only invalidate a check before sending it for payment to the financial institution. If you desire to cancel a payment that your bank has already requested, you must contact them.
How to Get a Blank Check from Bank Online: Available Alternatives
You may utilize the following solutions if you can't receive a blank check from your bank online:
Obtain a counter-check from your financial institution.
Counter checks are identical to the starter checks provided by many banks when you create an account. The checks may be printed on demand and include your bank's routing number and account number. However, some banks may charge a set fee for doing counter checks.
Print a letter on bank letterhead.
A letter written on bank letterhead may be accepted by the organization seeking a blank check in certain situations. The details they'll need in the letter will be put in the instructions you get.
You should expect to be asked for your routing number, account number, and name. It's also critical that you enter this information rather than handwriting it. The bank's contact information should also be part of the letter.
Make use of a deposit slip that has already been produced.
You may be able to verify your account details using a preprinted deposit slip in certain situations. Your name, routing number, and account number are all printed on a preprinted deposit slip, just as they are on a blank check.
However, check whether you can use a preprinted deposit slip instead of a blank check to minimize delays.
Make use of a permission form for direct deposit.
When setting up a dedicated deposit for other forms of payments, getting a direct deposit permission form is often the first step. Some employers or payment suppliers may be willing to take this form independently.
The form requests the exact details as a blank check, including your name, routing number, and account number. However, you'll almost always require a permission form. This is in addition to proof, such as a blank check.
Include a photocopy of a personal check in your package.
Make contact with the organization that requested the blank check. You may be able to transmit a copy of a check that has already cleared your bank as an alternative. However, beware of privacy concerns. A cleared check can include data that you or another party would wish to keep confidential.
Frequently Asked Questions
How can I get a blank check from my bank over the internet?
You may get a blank check from your bank by filing an application or utilizing online check printing software.
What is a blank check?
A blank check is one that an authorized check signer has not signed but has the other information (date, payee, and amount) written on it.
Is it possible to invalidate a check after it has been sent?
A check that you have in your possession may be voided. If you've already submitted a check and made a mistake or don't want the payment to finish for any reason, you may request a review to stop payment. Stop banks usually charge payment requests a fee of up to $35.
Is it possible to transmit a blank check through the internet?
Yes. You can transmit a blank check through the internet. When sending a blank check electronically, though, it's advisable to consider encrypting the picture. Anyone who has access to your checking account information may use a blank check to set up online payments.
Consider providing the check copy as an encrypted PDF if at all feasible. Also, make sure the recipient can receive an encrypted file by contacting them. Courteously explain your issues.
Conclusion
In conclusion, blank checks come with various merits. And if you need more help, the above tips on how to get a blank check from your bank online will aid you immensely.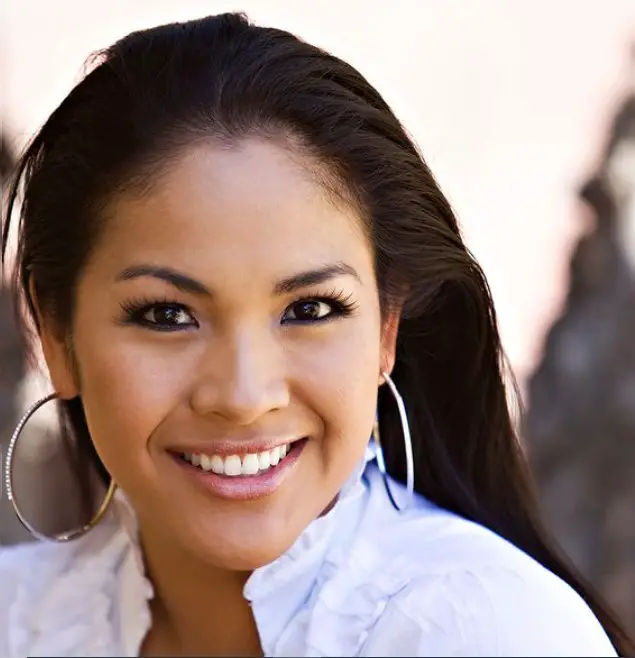 I am Lavinia by name, and a financial expert with a degree in finance from the University of Chicago. In my blog, I help people to educate by making wise choices regarding personal investment, basic banking, credit and debit card, business education, real estate, insurance, expenditures, etc.