Disclaimer
Information presented on this web page is intended for informational and educational purposes only and is not meant to be taken as legal, financial, investment or tax advice. We do not accept any responsibility for any trading or investment related losses. Please review our disclaimer on before taking action based upon anything you read or see.
Bringing a baby into the world is a beautiful blessing, but the truth is that it requires planning both in terms of time and financially. In addition, so that your baby is missing nothing, you must know how to organize yourself so that you feel fully prepared for the long-awaited arrival. In this guide, I will discuss how to financially plan for a baby.
But anyone could bet that you do not have in mind the economic expense that this merits out of your pocket, and of course, that it is expensive. Now, if you already have in mind what to do, you could use a little extra help. That is why in this article, you will have some great tips on How to Plan for a Baby Financially.
Furthermore, having a baby can be the dream of many people, but those who think they don't need to plan financially are wrong. There are situations where pregnancy is unexpected, and consequently, the time to prepare is shorter. However, it will still require some preparation, even if this preparation starts as soon as you know you are pregnant.
Those who are more cautious when they decide it's time to raise their family should already have an action plan that takes care of the financial side.
Having a baby entails a lot of expenses with diapers, milk, medicine, school, etc.
If the couple does conscious financial planning, they will enjoy this magical moment without significant economic issues. You can do this through the following tips:
A Pre-Pregnancy Financial Planning Guide
Having a pre-pregnancy financial planning guide is quite essential. It is also important to note that 20% of the family budget is committed to child care during pregnancy. In the first year of life, this percentage rises to 25% and increases as the child grows. To this end, it's best to use the following tips:
Prioritize health spending
If you have decided that you want to become pregnant, the first item in your planning should be the increase in expenses with the private health plan. After all, even before becoming pregnant, you will increase the plan's costs with exams and prenatal consultations, primarily if your program provides for co-participation.
If you don't have a health plan yet and want to hire one, be aware that most programs have a grace period for delivery — an average of 14 months after hiring. Therefore, it is crucial to start this planning as soon as possible and include this expense in household fixed expenses.
In your medical planning, the costs with the baby's health plan must also not be missing—research whether it is possible to include him in the family plan soon after birth. Also, check whether it will be necessary to purchase an individual plan.
Have a financial reserve for unforeseen events
It is also essential to think about unforeseen events. Pregnancy is a delicate period for women's health. The need may arise to hire other professionals to ensure the well-being of the expectant mother, such as physiotherapists and psychologists.
Most doctors also charge extra for scheduling the delivery in cases of cesarean section or for monitoring all normal labor if they are not on duty on the day of the baby's birth. It is possible to predict this specific cost even in prenatal care by talking to the obstetrician who monitors the pregnancy.
Anyway, make small savings to ensure that you have financial resources in unforeseen events, whether medical or otherwise.
Plan finances for the period after maternity leave.
It is necessary to foresee the family finances also for the period after maternity leave. For some families, you cannot budget the costs of a babysitter or a private school, and mothers end up leaving the job market for a more extended period to take care of the baby until he is old enough to enter a public school.
If this is the case, it is also necessary to put on paper the impacts of income reduction on the household budget. Even if savings are made with an external caregiver, it is essential to consider that the maternal salary will no longer be part of the family income.
By taking the time to do the financial planning, you will have a much smoother pregnancy and postpartum period to enjoy your baby to the fullest.
At present, Americans save a meager sum of 2.4% of their income. Experts say 10% is a reasonable goal for all young families. As per USDA estimates, families earning more than $65,800 per year may plan to pay around $1,120 per month to support a newborn with necessities such as food, clothes, housing, transit, and daycare.
Next, a portion of what you charge to all the cards (at least 5% at some retailers and 10% at some restaurants) will automatically go to your child's account. That entails a trip for two to a two-hour movie will cost double the money an entire 100% markup after your child is born.
Health Insurance Out-of-Pocket Costs: Coinsurance, Copayments & Deductibles
When planning to have a baby, you must also plan for Health Insurance Out-of-Pocket Costs. This includes Coinsurance, Copayments & Deductibles. 
Coinsurance stands as the actual percentage of covered medical expenses you must pay once you reach your deductible. Your mutual pays the rest. For example, if you opt for a "60/40" plan, your plan covers 60%, and you pay 40% until you reach your maximum payout limit.
Interestingly, coinsurance applies to pregnancy services.
When you obtain gestation services, you must contribute a certain fee to your medical provider. Co-pays normally begin at $10 and go up from there. This, however, is dependent on the nature of care you obtain. Hospitalizations, specialist visits, urgent care, emergency visits, and prescribing all have distinct co-pays.
A yearly portion of the cost you typically pay for eligible health treatments before your health care plan begins to pay for them. This is on top of the monthly fee for being a member of the plan.
Greater premiums usually imply a smaller deductible, but lower premiums usually imply a higher limit. A deductible is commonly included in most insurance policies, including medical and maternity coverage.
The Costs of Raising a Child
The cost of raising a child is usually higher than investing in the purchase of a house, which is why you should learn how to plan for a baby financially. To begin, develop a personal budget and a family one. It is also best to save a little money monthly to cover your baby's expenses.
Saving for your child's education is also essential. Today, you can find countless options to give you an idea of ​​how much your income will be affected upon getting started with the savings.
Among the potential cost sources of raising a child, here is a rundown of the most essential:
Pregnancy: maternity clothes, prenatal classes, birth attendant, professional help (not to be neglected!) And special events;
Medical/health: specialists, private clinics, life insurance, drug insurance (you may have access to these at your office), drugs; 
Room and house furnishings: furniture, bedding, decoration, play mat, rocking chair, swing, bassinet, playpen, diaper bin, dirty laundry basket, protections for the home, surveillance system;
Food/breastfeeding: commercial milk, necessary for breastfeeding and expressing milk, breastfeeding cushion, bottles, dishes, and bib;
Clothing and accessories: clothing, coats, shoes, pacifiers, diaper bag, and supplies;
Care and hygiene: washable/disposable diapers, various accessories, bath seat, bath products, washcloths, wipes;
Transport: car seat, shell, stroller, baby carrier, parking;
Babysitting / long term: savings account, daycare, occasional babysitting;
Life with baby: pharmacy, house maintenance, workshops and fitness (with or without baby), toys, outings, clothes for mom, professional help (again, not neglected!) And legal fees.
Depending on your family circumstances and needs, you may have other sources of expenses.
This report is important because it shows that the average American parents spend an extra $233,610 on their child's education between borning and 17. This means that middle-class Americans continue to invest in their children even when they don't have enough money to help them reach the level of success.
They need to live a comfortable life. Middle-class parents are also more likely than others to believe that their investment is worth the cost.
Purchase life insurance and disability insurance
When planning to have a baby, you must also purchase life insurance and disability insurance. Life insurance plays a significant role here, as well as disability insurance. 
If you are looking for coverage that meets your family's needs but has limited means, term life insurance might be the way to go. It is a good choice for a growing family. 
Critical illness insurance and disability insurance may also be essential elements of your financial planning if you want to protect your family in case of injury or severe illness. In addition, individual health insurance can help families with dental and additional medical care.
Tricks for Budgeting on a Fluctuating Income
As earlier stated, the arrival of a baby usually comes with huge financial commitments. To scale through this, if you have a fluctuating income, you can make use of the following tricks:
Determine your average expenditure and earnings 
Opt for a zero-sum budget.
Divide your savings and expenditure. 
Grow your emergency fund.
Tricks for Budgeting on a Fluctuating Income
Car seat, crib, robot cooker, high chair: we immediately think of the essential expense items related to the baby's arrival. But this is forgetting the various daily expenses (powdered milk, small jars, etc.) without forgetting the essential "favorite" purchases, especially in the clothing section, which only add to the final bill.
Under these conditions, it is better not to wait until the last moment to save. It is advisable to create a savings account dedicated to child expenses. During the months preceding the birth. Talk to your advisor to find out how to set up scheduled payments.
Choosing a Health Insurance Plan
If you have health insurance, you are going to have a proportional increase. Call your provider for details regarding the various plans available. Also, keep in mind that children have more illnesses and accidents than middle-aged parents to comes as a shock.
Some parents purchase life insurance to provide for their children's financial future if the worst happens. This can be around $65 per month, but it all depends on your insuring lump sum.
Frequently Asked Questions
Money Market Account vs. Savings Account: Which Is Best for You?
Money market accounts often come with higher minimum deposits than regular savings accounts. On the other hand, it offers higher returns.
How to Save More Money in the Stay-at-Home Economy by Focusing on What Matters Most?
You can do this through the following tips:
Compare your spending pattern before and during the quarantine period
Ask yourself if your spending habits positively impact your happiness.
Channel your stay-at-home savings toward your overall financial goals
What to Expect: Hospital Birth Costs?
According to a recent survey, even with coverage, the median cost of giving birth is over $4,500. Conception, labor, and birth are all included.
The expense of vaginal delivery or a C-section might also be substantial. As per statistics obtained by Fair Health, the estimated price of vaginal birth in most regions ranges from $5,000 and $11,000.
For C-sections, the quantity is frequently higher. Prices normally vary between $8,500 to $15,500 in this area. As per the Agency for Healthcare Research and Quality's Healthcare Cost and Utilization Project, natural delivery contributes to around 7 out of 10 births, whereas C-sections contribute to about 3 out of 10.
Furthermore, if your plan covers maternity care, you are entitled to a minimum of 48 hours of hospital stay after a vaginal delivery. On the other hand, 96 hours is gotten after a C-section, according to the Department of Labor. According to a Thomson Reuters study for March of Dimes, the average healthcare for premature/low birth weight infants is over 11 times more costly than that for newborns without complications.
What is Zero-Sum Budgeting, and Can It Work for You?
Zero-based budgeting is a pattern in which you allocate all of your funds into your debt payments, savings, and expenses. 
What is a good credit score?
A good credit score ranges between 690 and 719.
Do Not Sell My Personal Information
This law requires businesses to set up a clear link on their website that says "Do Not Sell My Personal Information." This usually prevents the sale of consumers' data to third parties. 
Are you financially prepared for a baby?
To prepare financially for a baby, do make use of the following tips:
Plan properly for your maternity leave
Check your emergency funds.
Plan your pre-delivery budget
Pick a suitable health insurance plan
Plan your post-delivery budget
Opt for the services of a pediatrician within your insurance network
How much does a will cost?
Drafting a will usually cost between $400 and $1,200.
Conclusion
In conclusion, having a baby is an exciting milestone. It is an avalanche of emotions, and it is also expensive. Finances may be the last thing you think about when you are a mother-to-be. After all, attending prenatal classes, setting up daycare, engaging in parenting, and zealously predicting the baby's gender are likely high on your thinking.
But just as your life will change forever, so will your bank account. Thus, the tips on How to Financially Plan for a Baby above would be indispensable for you.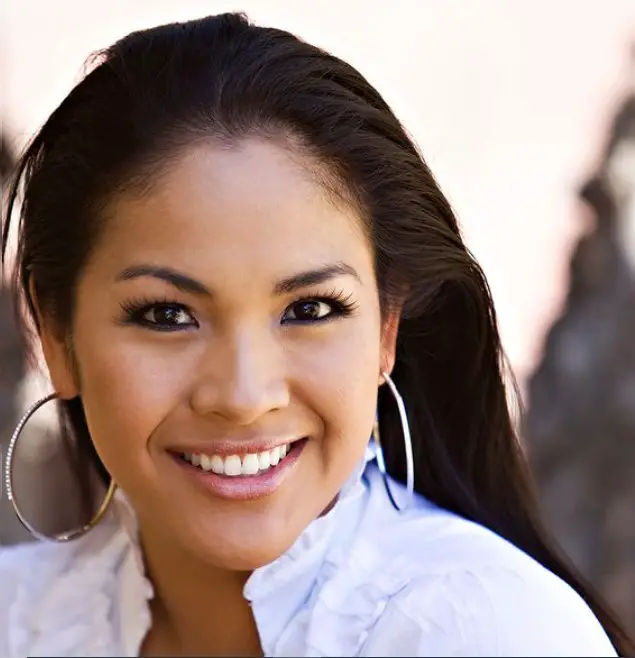 I am Lavinia by name, and a financial expert with a degree in finance from the University of Chicago. In my blog, I help people to educate by making wise choices regarding personal investment, basic banking, credit and debit card, business education, real estate, insurance, expenditures, etc.