Disclaimer
Information presented on this web page is intended for informational and educational purposes only and is not meant to be taken as legal, financial, investment or tax advice. We do not accept any responsibility for any trading or investment related losses. Please review our disclaimer on before taking action based upon anything you read or see.
Well! Suppose you are confused about partnering with an existing business. In that case, you will be thankful to know that you are not the only one there are many people around like you who do not know how to become a partner in an existing business or how to choose a partner for the company. To educate you accordingly, we will provide you in-depth research, stats, figures, and consideration to choose the right business and partner to invest in. To be a partner takes more than investment; you need to be dedicated, focused, and involved in every task and do not let the attitude of others overcome your personality. So, be loyal to yourself and your business before initiating.
How to Become a Partner in an Existing Business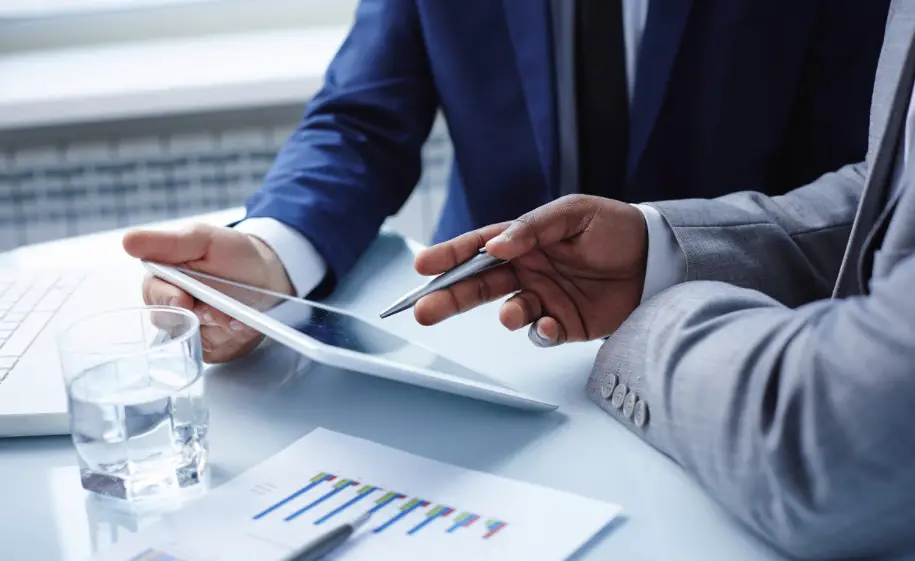 Never trust anybody when it comes to business. No matter how much you know someone, it is better to know that you have an excellent partner to begin with. So, consider these things before becoming a partner of any existing business.
Partner Credit Check
The first thing to consider in a partner or an existing business owner is to perform a credit check. It would help if you observed your partner's credit to get to know him well; you can observe his wealth growth after joining hands with him. Use single or more credit agencies to perform the credit check. Some famous credit agencies are Experian, Equifax, or TransUnion. 
Use these agencies to perform a credit check.
Read this post – How to Start a Check Cashing Business.
Lawyer UP
To become a partner in a business or partner with someone, make sure that every aspect of the company must be put into writing, including business goals, duties, employee's responsibilities, and business goals. Lawyer up each and everything to stay committed.
Person Presence
When you are partnering with someone, you need to know him well. One who is focused and dedicated in this era will have his social media presence. So, check out what type of social media he uses? What kind of photos does he upload? Also, check any activity that can distract your client. This will help you smoothly begin work.
Never get out of touch with the business.
Never get out of sight from your business and partner. Always focus on what is happening in your business. Sometimes joining an existing company as a partner makes it more challenging to handle business than starting it from the initial half. So don't lose touch with the brand to make it successful for you. 
How to Become a Shareholder in a Business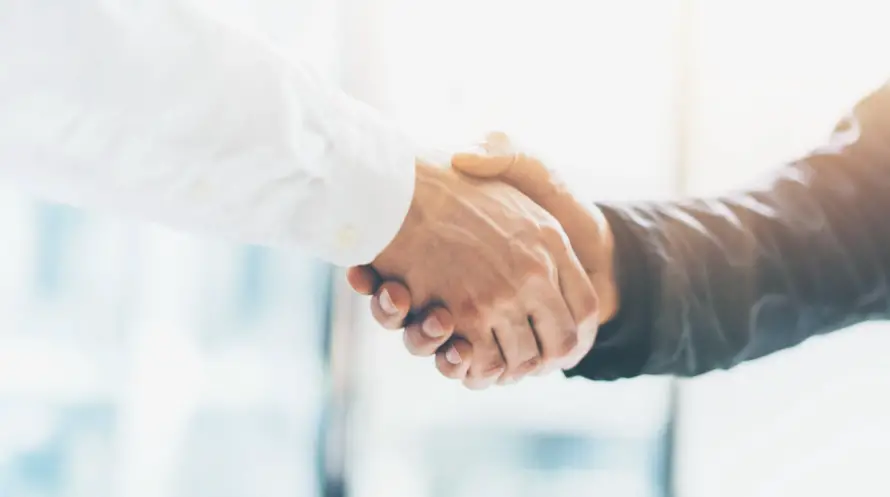 To transfer the ownership of a business, you need to share the transfer. Private Limited Company is a different legitimate element enrolled under the Companies Act, 2013. The Directors and Shareholders of a Private Limited Company are not at risk for the company's liabilities. Investors have restricted responsibility and are at risk just to the degree of their offer capital. 
At least two people are needed to begin a Private Limited Company. Outsiders are permitted to put resources into a Private Limited Company under the Automatic Approval course in many areas. Proprietorship can be moved via share move. The presence of a Private Limited Company isn't subject to the Directors or Shareholders. It could be broken up just intentionally or by Regulatory Authorities.
Private Limited Company benefits are charged at 30% in addition to overcharge and cess as relevant. Board and General Meetings should be led occasionally. Private Limited Company should document Annual Accounts and Annual Return with the Registrar of Companies every year. Personal Tax Return should likewise be petitioned for the Private Limited Company.
Choose Your Partner Carefully
Decide which type of partner you want for your business? All the partners are not the same, and some can have more responsibilities than typical day-to-day activities. The partnership can have several types;
In a general partnership, the partners do the work and make decisions. The kind of partners has limited liability and obligations for partnership.
Other partners are limited partners who contribute equally in business affairs but do not make day-to-day decisions.
There are also two other types of partners which are equity partners and salaried partners. The partners who have an equal share in business are called equity partners, while those who are paid as an employee and perform management duties are known as paid employees.
Choose the right Partnership Plan for Existing Business
Once you selected your partner, it's time to choose which type of partnership you need to own to maintain a good business relationship.
There are many types of business partnerships.
In the general type of partnership, all the partners participate in the daily decision-making, and their working strategy is exact.
The other partnership is the limited partnership which has both the general and limited partners. The limited liability partnership allows all partners to perform the normal activities within the partnership.
Further, you can check which partnership is available in your state. Consult the state division to see which type of partnership is available.
Read More- How to Start an Education Consultancy Business.
Register Your Partnership with State
To officially register your partnership in business with your state, go to the state website and look for the business corporations section. If you want to do business in more than one state, then complete the registration process of each state online. Once your partnership is registered, it's additional security of the business and partnership.
Sign a Partnership agreement
According to the US Internal Revenue Service, the number of partnerships in the US has been increasing annually by 5.6% a year. So, don't skip this critical step when starting your partnership. Signing an agreement of partnership will help you in the long run. The partnership agreement contains all the legal queries and writings required to make your business and partnership worthy.
Also, check your position in the company whether you will be appointed as an existing director or the board director. You should attain a board seat if your investment is more than 10% of the company's paid-up capital. This post will help you to know how to start lottery business.
Frequently Asked Questions 
How do you reach a potential business partner?
Follow these instructions to reach a potential business partner.
Educate yourself to determine whether you with your partner can handle the business or not. 
Make more connections around to find a potential business partner.
Try to make formal and customized contracts.
Consider partner with a sibling or any relative as it will help you in building trust.
Take advantage of the networking to find a potential business partner. 
Take help from experts to find the right person.
Can you be a partner in more than one business?
Yes, you can be a partner in more than one business, But there are certain things that you need to consider,
Sometimes in an agreement, you have already signed that you cannot be a partner in another business. So consult your existing partner before handling another business.
The partner cannot hold another business is a clause that is common among entrepreneurs. 
Multi-state partnerships can be illegal, so always register when you own a new collaboration.
LLC partnerships can have multiple partners. These partnerships allow multi-protection and tax reliability.
How do I become a partner in an existing business?
You know, if a partner stops contributing 40 hours per week, your ownership vesting will drop by 10%. This phase-out can be gradual. So consider these things before becoming a partner with an existing business.
Share the vision with your new partner and know his opinion.
Conduct a SWOT analysis on the business to know its strengths and weaknesses.
Decide between equity partnership and non-equity distribution.
Write your existing strategy in the current agreement.
Determine the roles of everyone and the responsibilities before you will add partners to your company.
Show trust in business whether you can make it succeed in the long run.
How do I partner with a local business?
A local business partnership can help you thrive with your dollars. During the pandemic period, the economic clash has diverted focus from large businesses to local businesses. 
To partnership with local businesses, think about the products and services that the local brand is offering. 
Make a strategy; how would you market the business? Get the market taste before the partnership with a business.
When it comes to local business, you can partner with more than one business. That will help you earn well.
Adopt a seasonal partnership plan, which is an excellent way to test how well your business mesh with other local businesses.
Conclusion
You do not need an attorney to do registration with the state for you. The total net income of the partnerships within the US has been increasing by 2.5% since 2006. To partner up with an existing business is perhaps the most challenging kind of partnership. It is tricky in a manner that you will have to understand the company's curriculum, the strategy of your partner, and most importantly, the nature of the partner. 
Handling the business with a partner can be successful only if everything goes well. Always share the same values with your partner, have a track record with your partner, also define the role of each other, plan the business structure together, put it in the form of agreement and be honest with each other. Adopt these business values to run successfully with your partner. 
I hope this information will help you a lot in acquiring a partnership. Use the comment section for any queries.