Disclaimer
Information presented on this web page is intended for informational and educational purposes only and is not meant to be taken as legal, financial, investment or tax advice. We do not accept any responsibility for any trading or investment related losses. Please review our disclaimer on before taking action based upon anything you read or see.
Commercial banks are important in almost every aspect of the economy. Commercial banks, an integral part of the global financial system, provide loans to businesses looking to expand and mortgages to people looking to buy houses. They can also help with a variety of financial services like money market accounts and mutual funds. Many people benefit from this aspect of the economy because it provides excellent job opportunities. As a result, we've highlighted some tips on how to become a commercial banker below.
Furthermore, those interested in learning how to become commercial bankers in today's job market will discover that the path can vary greatly depending on the final position to be filled.
Commercial banks have expanded their services to include investments, mortgages, business planning, and marketing due to changes in financial legislation. Individuals seeking employment as a commercial banker can work as a loan officer, business advisor, or investment broker, among other positions.
The commercial banking sector is expected to grow prudently over the next few years, but this could change based on new legislation. Come along with us as we highlight some tips on how to become a commercial banker below.
What is the Role of a Commercial Banker?
A commercial banker serves corporate clients for a bank or other financial institution. These individuals devote time to marketing the bank to attract new customers while maintaining strong relationships with existing ones.
Depending on your employment, your responsibilities as a commercial banker may include maintaining corporate accounts, investing profits, and coordinating loans and financing.
How to Become a Commercial Banker
A bachelor's degree in finance, business management, or accounting and substantial experience in the finance industry is often required for a career as a commercial banker. Strong interpersonal, negotiation and sales skills are also required to acquire new clients and maintain connections with existing ones. Here are some detailed instructions on how to get started:
Get to know commercial banks.
The first step in learning how to become a commercial banker is to study commercial banks. People utilize commercial banks to keep their money, finance their credit card purchases, and borrow money.
Individuals and businesses can also turn to a commercial banker for help with these issues. On the other hand, the banking industry has been impacted by regulatory reforms brought on by financial crises.
Commercial banks, savings and loans institutions, and investment banks have all blurred their divisions. Thus, commercial bankers can now provide financial planning and brokerage services as well.
Understand the job's demands and skills.
Commercial banking necessitates a lot of effort, such as accountancy and strong salesmanship. In total, the task can require anywhere from 40 to well over 60 hours per week. To succeed in commercial banking, you must be detail-oriented and diligent.
A commercial banker is also expected to have a diverse set of skills. These can be acquired through both formal education and practical experience. Among these skills are:
Ability to communicate:
The ability to express one's ideas and thoughts to another through gestures, words, or deeds is known as communication. Receiving or sending any information is referred to as communication. To run a successful business, people must be able to communicate and deliver their messages to clients.
Customer Service:
The customer service process is important because it is when the customer will be able to achieve their goals. It is also important because it offers a way to improve one's self-image and meet new people. The process of customer service often means that the protagonist will have met new friends and may have developed a more positive outlook on life.
To be an excellent customer service organization, your company must have a strong history of developing deployment plans that include goals such as calling customers back every 30 minutes, which is 9 times per day.
In addition, best practices recommend that callers leave messages if they don't get called back within a certain time limit and also require clients to contact the client service line if they need help after being made an offer or product was delivered but not received.
Capabilities in business development:
Business development refers to concepts or activities that aim to improve the efficiency of a company's operations. Commercial banking, selling, advertising, product development, supply chain management, and vendor management are just a few departments involved.
There is still more networking, negotiating, creating alliances, and attempting to save money to be done. The company growth objectives guide and coordinate all of these different operations and areas.
Relationship-managing abilities:
For commercial bankers, relationship management is essential. This is a tool that links an organization or business to a supply chain too. This management style fosters collaboration, confidence, and rapport among its members, workers, and managers.
It will further help form a strong relationship, identify potential hurdles and issues, examine the chain's strength, and assess its performance.
Earn a college degree:
Commercial bankers are often expected to have at least a bachelor's degree. These are usually business, finance, or business administration degrees. Other degrees, such as marketing, may be valuable in some areas of commercial banking.
Students interested in becoming commercial bankers should take many finance and accounting classes, regardless of their specialty. A college degree may work as a commercial banker provided they have extensive relevant or related expertise.
Furthermore, the needed level of experience for commercial banking professions varies. On the other hand, many recruiters will prefer to hire someone with a master's degree in business administration or a comparable profession.
Be willing to participate in banking industry training programs or internships.
In many cases, prior experience in commercial banking is required. An internship is one of the finest methods to gain that experience while also learning the skills required by the industry.
You can find these on the banks' websites or through the career development office at your school (if you are in school). After completing an internship, you can get a full-time position.
Look into any licenses or certifications you might require.
You may need some licenses from the government to work in the commercial banking sector. Furthermore, some candidates may discover that obtaining particular certificates improves their work prospects. To become a certified public accountant, you must complete a specialized school and pass a series of tests (CPA).
This will significantly step up your chances of landing a job. Every state may have its own set of rules. Before you purchase any licenses, do some research on them?
Decide the branch of commercial banking you wish to work in.
A commercial banker might take on a variety of different responsibilities. Some of these occupations may be client-facing, while others may need little or no connection with customers. Some of the more prevalent roles in the industry include the following:
Loan officer: For many commercial bankers, this is entry-level employment. The loan officer organizes loan contracts with firms and individuals. This position necessitates a high degree of salesmanship.
Credit analyst: In many cases, this is another entry-level employment. Credit analysts are more interested in the analytical part of commercial banking. They must have a thorough understanding of accounting principles to determine the creditworthiness of potential borrowers.
Mortgage banker: This position is similar to a loan officer, but with a more involved lending process and many people to contact.
Trust officer: This position necessitates a thorough understanding of all aspects of estate law, taxation, planning, and investing. They work with rich individuals to develop a plan that is unique to them and their needs.
Branch manager: The branch manager is responsible for both personnel and customer interactions. This job necessitates a high level of interpersonal ability.
Attend job interviews for employment in the financial industry.
You can apply for commercial banking employment in your region or in a location where you'd like to relocate. If you're called in for an interview, do your homework and prepare ahead of time to give yourself an advantage over the competitors. You can learn more about the position by researching it online and visiting the bank's website. You should be aware of the following too:
The bank's ideals or principles in particular
The primary operations or expertise of the bank.
Who are the company's customers?
Who are the company's competitors?
What are the trends in the region and industry?
What are the position's approximate responsibilities?
Make a good first impression.
Banking is a very traditional and client-focused sector, so you'll need to present yourself properly in an interview and throughout your career. This means you should go to the interview wearing a conservative suit with no vividly colored accessories. Always be pleasant and smile at the interviewer and never mention them by their first name.
Frequently Asked Questions
What kind of training do you need to work in a commercial bank?
A bachelor's degree in finance, business administration, or accounting is often required for a job as a commercial banker.
What is a commercial banker's job description?
A commercial banker's job is to help customers with services and goods like loans, payment processing, bank account information, rate agreements, etc.
Do commercial bankers earn a lot of money?
Yes. Commercial bankers earn over $100,000 per year, which is an excellent salary.
What is the highest-paying financial job?
The investment banker is the highest-paying financial position.
Conclusion
In conclusion, commercial banks provide diverse services for their clients. And if you desire to learn how to become a commercial banker, the steps above will be indispensable.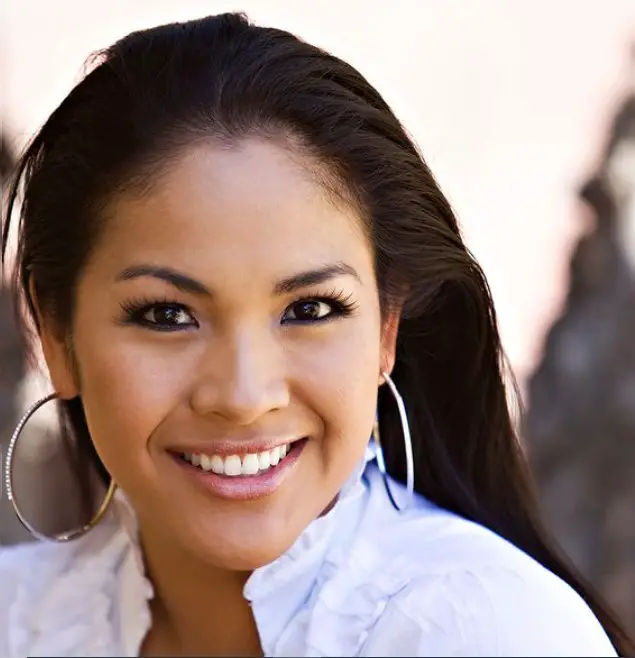 I am Lavinia by name, and a financial expert with a degree in finance from the University of Chicago. In my blog, I help people to educate by making wise choices regarding personal investment, basic banking, credit and debit card, business education, real estate, insurance, expenditures, etc.