Disclaimer
Information presented on this web page is intended for informational and educational purposes only and is not meant to be taken as legal, financial, investment or tax advice. We do not accept any responsibility for any trading or investment related losses. Please review our disclaimer on before taking action based upon anything you read or see.
Many firms are currently adopting data-driven and technology-focused approaches to business. As a result, the world of analytics is growing, and this growth has become more apparent in recent years. There are now opportunities for careers as an analytics professional everywhere you look!
It's not uncommon to find people with specialized knowledge at all levels within organizations or on corporate boards – even ones that don't currently utilize any form of data-driven decision-making process whatsoever. Due to rapid growth, people want to become business analysts, so in this guide, I will discuss how to become a business analyst with no experience. 
The demand from clients combined with increasingly strong job prospects means Analytics specialists will soon be joining your team whether they're needed now or later down the line (perhaps after acquiring new skills).
This ranges from healthcare, finance, and telecommunications to retail, energy, and sports. This further makes it an excellent career choice for many people. To this end, we have highlighted some steps on how to become a business analyst with no experience.
Today's Market Scenario & Business Analyst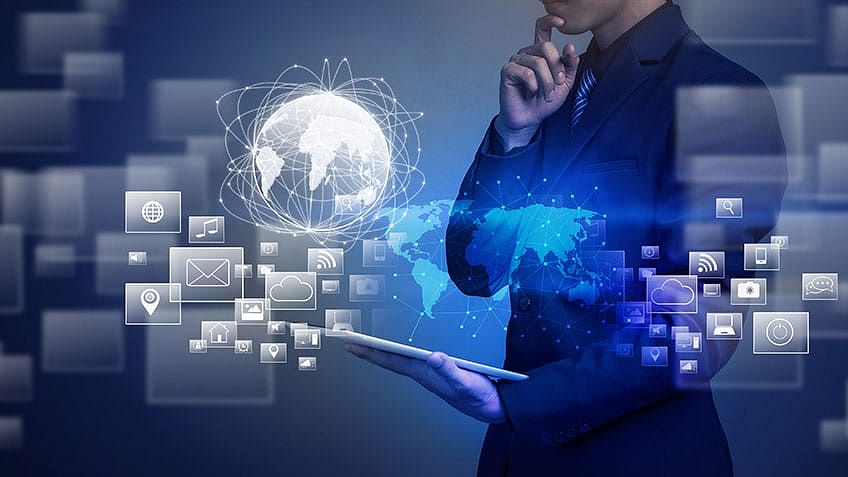 Furthermore, in today's active market scenario, a business analyst's role places great value on organizations; since he can competently assume various functions. In addition, it may also be a "freelance" collaborator, considering that outsourcing has become one of the fundamental pillars of the global economy. 
Large corporations reduce their operating costs by hiring pieceworkers. However, these temporary contracts create a distance between the departments, and the need arises to provide high-quality services and more precise analysis. This includes creating documents and functional specifications that the Business Analyst can only handle.
According to each requirement, the demand for Business Analysts within job boards worldwide has continued to increase. With such a competitive economic landscape, business organizations seek to improve their business processes and reduce costs. And at this point, Analysts play a fundamental role.
Also, this niche comes with diverse experience requirements. But with our guide below, you can easily become a business analyst without any experience. Come along!
Who is a Business Analyst?
A managerial analyst, also known as a management consultant, serves for a variety of companies, non-profit groups, and federal agencies. The work duties, of course, differ depending on the position.
This entails looking at organizational operations and processes in order to increase business speed and reliability.
How to Become a Business Analyst with no Experience
If you desire to become a business analyst, but you've got no experience, you can achieve success through the following tips:
Determine if your mind is geared towards technical or business matters
Meet the educational requirements
Develop the right skills needed to be a business analyst
Consider completing a certification program
Be clear about the value you bring to the business
Learn how to use diverse business Analytics Software and Tools
Determine if your mind is geared towards technical or business matters
This stands as the first step when working on becoming a business analyst with no experience. Typically, business analysts add value to their companies in either of two ways: some use their technical knowledge to analyze processes, while others use their business experience. 
For more ease, your educational background will help you determine which methodology to use. If you've got a technical background, your experience can help you identify inefficiencies in technical processes on an individual basis.
Today, business analysts tend to take a broader perspective and identify unnecessary expenses or ways to save money. And while some companies require extremely specialized experience to operate as a business analyst, others may prefer more generic business and financial training.
Meet the educational requirements
Generally, having a bachelor's degree is considered a requirement for pursuing a career as a business analyst. A set of undergraduate programs can guide you toward pursuing a career in this field, but a solid foundation in business and math is essential. 
A great place to start is undergraduate programs in business administration, economics, statistics, and accounting. Other degree programs may also lead you to pursue a career in process analysis, particularly after completing some additional certification programs in business analysis. 
As per a 2017 Indeed survey, 74 percent of enterprises feel boot camp graduates are just as equipped as traditional university grads to be top achievers, while 20 per cent say boot camp grads are "best ready and more inclined to be top achievers."
Boot camp is a typically high-pressure yet effective way to learn the skills and techniques necessary for successful work. It can be countered by other activities that are parts of a workday, such as working on your project or thesis paper. When used in conjunction with Squad.
The company's new digital training platform—boot camp feels like an actual army barracks full of soldiers who have been through far more dangerous experiences than what you will face at home.
Develop the right skills needed to be a business analyst
Business analysts play an important part in the production, effectiveness, and success of the organization. Thus, it's best to develop some basic skill sets, and this can act as your selling point in the absence of experience in this field. Let's discuss each below in a little more detail.
Business analysts tend to spend more time communicating with clients, users, managers, and producers, thus they need to be good communicators. As a result, being a good communicator is essential. To gather fresh knowledge and create connections, you are required to conduct work sessions, ask the pertinent questions, and listen closely to your coworkers.
Problem-Solving Skills: Every task you engage on is ultimately about finding answers to difficulties. As a result, a business analyst strives to create a common knowledge of challenges, define project criteria, and identify potential remedies. As a result, improving your problem-solving abilities is essential for this employment.
Trading Skills: Clients, producers, users, administration, and IT all have distinct characteristics, and a business analyst acts as an appropriate middleman between them. As a consequence, you must produce a profit for your organization while also providing answers for the consumer. This balancing act involves being able to persuade others to agree on a remedy while maintaining meaningful networks.
Critical thinking skills: Before offering solutions to the group, analysts must assess several options. This necessitates a thorough examination of data, paperwork, user input questionnaires, and procedure. They ask inquisitive inquiries till every topic is thoroughly examined in order to establish the most effective problem – solving strategy. As a result, establishing critical reasoning skills is a must for this role.
Consider completing a certification program
Even if you already have a degree in a field that relates to business analysis, it can be not easy to find a position without some specialized training. In addition, a degree is not enough to be successful in the world of business analysis.
Those who want their careers as a Business Analytics Professional should consider pursuing some kind of certification, such as ISACA or CISA certifications available through Independent Community Colleges AMO. 
MBA students can also get access to specialized programs and resources at UT's new Institute for Digital Technologies with its Bachelor-level program that combines hands-on experience working alongside industry leaders while earning credits toward your MBA degrees!
When you don't have experience, these programs can help you learn the specifics of the day-to-day operations of a business process analyst and equip you with the tools you need to be successful.
There are courses for both advanced levels and beginners. This allows you to continue a formal education throughout your career and ensure that you are always on the path to success.
Some elements usually taught in certification courses include conducting organizational readiness assessments, identifying key business performance indicators, and establishing and monitoring performance metrics.
Read More: How do Consumers Benefit from Competition among Businesses.
Furthermore, while business analytics is a relatively new discipline in IT, many organizations now offer certifications to help drive curriculums. Organizations such as IIBA, IQBBA, IREB, and PMI offer their bespoke certification for business analysis.
Be clear about the value you bring to the business
Having a good business process analyst can significantly reduce a company's expenses by increasing the efficiency of operations. Processes are inherent in almost every organization, and streamlining those processes can increase profitability and reduce costs. 
By identifying inefficiencies in existing processes and knowing how to measure their impact on production, you can change methodology. It can make the difference between a company that succeeds and one that fails—also, identifying problems before they become relevant offers an opportunity to save money before spending on solving problems once they arise.
Here are the details on How to End a Business Partnership with a Friend.
Learn how to use diverse business Analytics Software and Tools
Business analysts often rely on Microsoft's Excel, PowerPoint and Access, SQL, Google Analytics, and Tableau. These tools help business analysts collect and classify data, create charts, write documents, and create visualizations to explain findings. 
You don't necessarily need programming or database skills for a business analyst position, but they won't suffer if you already have those skills. The type of software and tools to use will depend on what the organization requires. I'm positive that 99% of BA's will agree with me on this. Microsoft Visio is a Business Analysts tool of choice. 
When looking to become a business analyst with no experience, adequate knowledge about this software will give you an edge over your competitors.
Frequently Asked Questions
Can I become a business analyst without an IT background?
Yes. You do need to have an IT background to become a Business analyst. On the other hand, the more technical knowledge you can demonstrate from the outset, the more likely you will be to get hired for entry-level business analyst positions.
According to their findings, 60% of companies are adopting data insights to assess process and increased savings. In today's society, the role of data evaluation has grown more crucial. Many firms have looked to data analytics to assist them maximize their potential since the emergence of digital technologies.
Even within a single industry, there are many applications for which data analysts are equipped with the tools and capabilities to improve outcomes.
Is a business analyst an IT JOB?
No. The job of a business analyst is only closely related to the IT field
Is business analyst a good career?
Yes. With proper planning, business analyst stands as a good career. According to the Bureau for Labor Statistics, an operations research analyst, another term for a business analyst, makes a mean annual salary of $84,810. 
Is MBA mandatory for a business analyst?
Having an MBA is not mandatory for business analyst roles for entry-level roles. Research also shows that 50% of people may not even know they are already doing the role of a BA. 
Which degree is best for a business analyst?
The best degree for a business analyst is in business administration.
What skills does a business analyst need?
The skills a business analyst needs include:
Communication skills
Problem Solving Skills
Trading Skills
critical thinking skills
Time management and organizational skills.
Leadership and management skills
Conclusion
In conclusion, the field of business analysis comes with various merits and opportunities. 70% of Adapter's workforce is working moms brought back to work after a career break due to family and other priorities. The Bureau for Labor Statistics anticipates that job opportunities will grow by 26 percent by 2028. Also, the job postings for data scientists have risen a whopping 31 percent year-over-year. 
In all, if you desire to learn how to become a business analyst with no experience, the tips highlighted above will aid you immensely.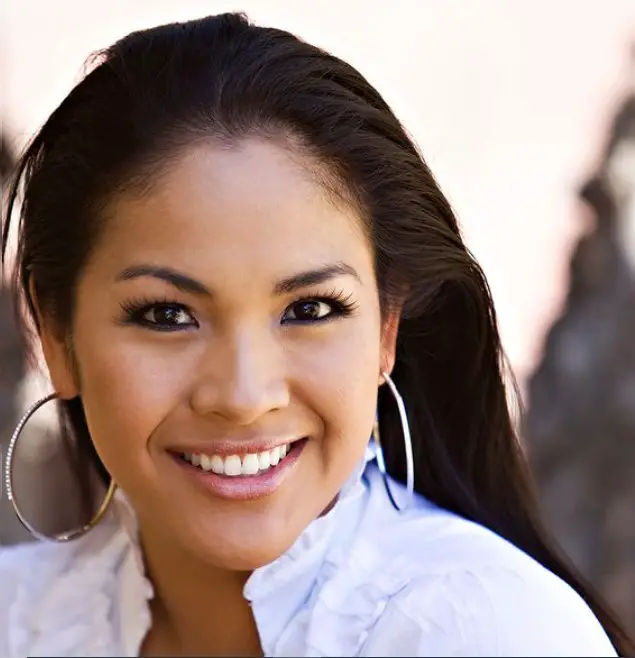 I am Lavinia by name, and a financial expert with a degree in finance from the University of Chicago. In my blog, I help people to educate by making wise choices regarding personal investment, basic banking, credit and debit card, business education, real estate, insurance, expenditures, etc.