Disclaimer
Information presented on this web page is intended for informational and educational purposes only and is not meant to be taken as legal, financial, investment or tax advice. We do not accept any responsibility for any trading or investment related losses. Please review our disclaimer on before taking action based upon anything you read or see.
How long does it take to get a business degree? Usually, it takes four years and two years plus with an MBA. However, there are programs through which we can obtain this type of degree more quickly. But they are actually more demanding.
If a student wants to access a world of job possibilities, select this study alternative as it is very popular in the industry. In other words, receiving a business degree gives you many options to perform in very good jobs, which is why their study programs always contain high enrollment.
And as we already said, it can usually take four years. However, depending on which mention you want that title, it will be the time to obtain it. In addition, some programs allow you to obtain the title faster. In this article, we will know some study programs so that you can better answer that question.
Bachelor of Science in Business Administration
It usually takes four years, but if the student comes from another university program with credits that you can transfer, you will reduce this time to two years.
For this to happen successfully, the student must have an associate's degree or transferable credits of at least 60. However, these transferable credits must be eligible and confirmed so that the student can apply them to a program.
Curriculum for the Bachelor of Science in Business Administration
The common curriculum for a bachelor's degree in business administration covers different fields related to business.
Popularly enrolled students take core courses dealing with finance, management, economics, marketing, and operations.
These courses include principles of management, financial accounting, and business communications that you will gradually learn from college. In this way, they will be better able to study the organizational behaviour of companies, among other advantages.
Certain curricula need to complete courses that deal with deeper studies of core fields that relate to business. An example of them is law and finance. In addition, there are general or business-related elective courses that allow you to complete this curriculum. Though many people think business degrees are hard to gain. Is it really?
Business-Related Bachelor's Degrees
There is the alternative for certain students to graduate as a Bachelor of Business Administration in a specific field linked to business such as marketing, finance, and accounting.
 When this happens, students should allow time for these curricula to address courses designed to provide a complex understanding of the field they are interested in. It is customary to use the same time associated with earning a bachelor's degree in business administration for a narrower-oriented business degree. It takes four years for an incoming first-year student, while it takes two years for a transfer student with transferable credits.
Advanced Degree Programs and their Schedule
Here we refer to graduate programs that also take time to obtain, and that is when the question, how long does it take to obtain a business degree, has another connotation?
Obtaining an MBA (Master of Business Administration) usually takes two more years of study effort. However, MBA programs can take a year to earn the degree, especially if the master's degree follows a bachelor's degree in business administration.
These programs may contain specialized courses.
These courses relate to a particular business area concentration such as human resource management or accounting, even though a concentration can only be offered as part of a two-year program.
Sometimes, these concentrations can train the enrollees to acquire the necessary certifications for some advanced positions.
Students who have the characteristic of being greedy will be able to acquire a doctorate in business administration, that is, a DBA. This learning takes three to six years beyond completing an MBA, as a DBA is a final tuition. This will depend on whether the students have enrolled part-time or full-time.
A doctorate in business administration curriculum typically involves courses addressing essential management topics and analysis coupled with specialized courses that build on student concentration.
Check this post How to Start a Customs Brokerage Business.
What about Study Plans?
Knowing the specifications of these study resources, we may ask ourselves the following question: is it worth investing time to obtain a business degree? A business degree is worth a lot in the business sector. It is clear that to obtain a job in a company. It is enough to have a bachelor's degree. However, a well-paying and successful job deserves at least a bachelor's degree.
The positions that make up these professions tend to provide good incentives on top of big salaries because there is the possibility of dedicating themselves to a certain aspect of the business, which motivates prospective students. You may attract many people to this advanced degree curriculum as it can skill-train students to pursue business careers at the managerial level in different industries.
On the other hand, having an advanced studies degree provides the opportunity to increase your salary. For example, according to a survey conducted by the Graduate Management Admission Council in 2017, the salary of someone who has just obtained an MBA degree is stipulated at $ 110,000. In contrast, a GMAC survey indicates that the average starting salary projected for a recent bachelor's degree (career goals) is $ 60,000.
Maryville Business Degree Online
No matter what kind of bachelor's degree in business you pursue, any reputable business program like the one provided by Maryville University is capable of setting students on the path to professional business success even if you want to do international business with interpersonal skills and other training.
These business programs are designed to offer students a foundation of business understanding that allows them to perform in different professional roles related to business.
When you are interested in any of these business degree program options, you can request more online programs according to your professional goals from different universities such as Maryville and feed your education to produce negotiating.
Frequently Asked Questions
Is a business accounting degree worth it?
Of course, it is worth it. It is a great investment if you want to grow in the business world. It is very feasible to obtain this business title.
Is a 2-year accounting degree worth it?
Definitely yes! The employment rate in commercial occupations increases annually.
Can you be an accountant with a business degree?
A business degree generally encompasses business subjects such as finance, accounting, Human Resources Management. And staff management.
How much do accountants earn an hour?
They earn an average of $ 32.76 per hour.
Does the accounting pay well?
The best-paying jobs in America are those that involve tax preparation, government work for federal employees and contractors like the IRS or CIA; finance as well with banks making over $100k on average annually; insurance salespeople who can earn up to $150K annually plus bonuses. Here is the video on best-paid jobs;
Is accounting a dying field?
Not at all! This field is in high demand and is on the rise. It is estimated that from 2,019 to 2,029, employment will increase by 4 percent.
Is the accounting degree useless?
No, this is a very good title today that does not go out of style. Accounting is one of the most profitable careers out there.
How long does it take to finalize the financing?
A minimum of two years full-time is required to become financially educated. However, to obtain greater possibilities, it may take about four more years.
How long does it take to get a finance degree online?
Typically four years if the student enrols full time.
How old are business and finance?
Most undergraduate programs last three to four years, but this can vary from country to country. Then, with the master's, it will take two more years. Initially, you will learn the basic principles of the race. Then you can do the specialization.
Is it difficult to obtain a degree in finance?
Yes, it isn't easy, but dedicating time and effort will lead to a finance degree worth 100% worth.
Bottom Line
The business sector demands more and more trained personnel in this field every day. In addition to this, the salaries received by their workers are very good. For this reason, we see how the enrollment in the universities of people who want to learn in training programs increases.
Likewise, the search for a business degree is in high demand and takes time to achieve. Therefore, preparing in the financial field is a great idea and very useful since this occupation is quite profitable and promising for those who want to enter the world of finance and be successful.
As previously stated, a minimum of two years is required, but if we want to specialize, we will need two more. Remember that a master's or doctorate in finance will guarantee you a better future.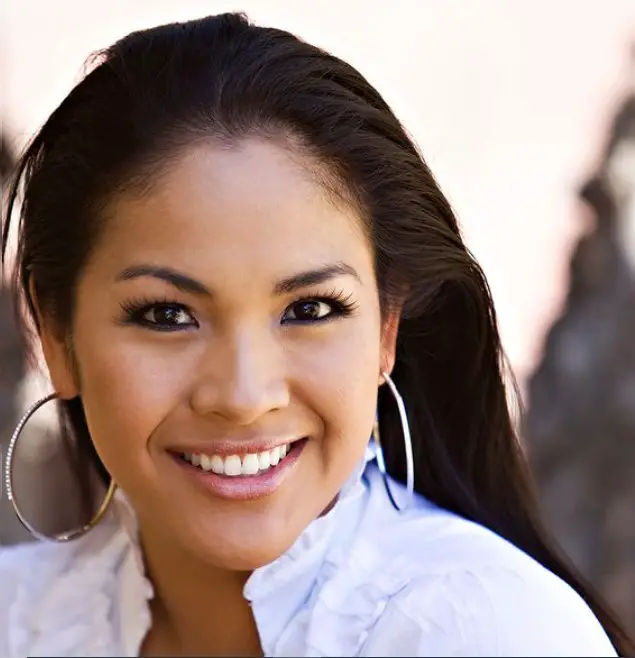 I am Lavinia by name, and a financial expert with a degree in finance from the University of Chicago. In my blog, I help people to educate by making wise choices regarding personal investment, basic banking, credit and debit card, business education, real estate, insurance, expenditures, etc.