Disclaimer
Information presented on this web page is intended for informational and educational purposes only and is not meant to be taken as legal, financial, investment or tax advice. We do not accept any responsibility for any trading or investment related losses. Please review our disclaimer on before taking action based upon anything you read or see.
Chase Bank and other institutions provide great incentives, credit card perks, large balance saves, and 24-hour client service. People who want to secure their bank account with a wire transfer of $100 should use a Chase account. This bank also offers several other benefits to its account users, which we'll review later in this post. But, for the time being, the question is: how long do pending transactions take to clear chase?
The short answer is that if the bank can cancel the pending activity, this must appear in your account within 24 hours. If they cannot assist you, pending activities will be removed after 7 days.
Many of you might have faced a dilemma in credit card transactions. What is the reason behind this pending transaction? Or how to evacuate pending transactions; these are some complications that need a good solution.
Read More: How Long Do Pending Transactions Take
What do Pending Transactions mean in Chase?
Pending transactions in Chase haven't gone through the whole processing procedure yet. When you examine your account online or on a mobile banking app, a purchase made with a Chase debit card or credit card will always appear as pending immediately. Additionally, when a transaction is approved, it is a confirmation to the retailer that your card is legitimate and that you have sufficient funds in your account to cover the purchase.
Once the payment procedure is complete, the transaction amount is deducted from your available money and displayed as pending on your account until the payment procedure is finished.
The Reason behind Pending Transaction
If you used your debit card to make a purchase, there's a possibility you'll have a pending transaction. Since your institution is cognizant of the card transaction you performed, the sum will appear in your outstanding balance or as a pending amount. Nevertheless, in the case of a debit card transaction, your retailer may not have yet disclosed the specific fee for the purchase.
Debit Card Hold
You already realize that outstanding operations are subject to the regulations of the seller. What if your vendor is a resort or any rental business? These businesses normally put a moratorium on your debit card until you use their facilities. These restraints, however, are not indefinite. They employ this grip to ensure the safety of their belongings.
If you pay a bill using a debit card, the sum on hold will stay outstanding while you utilize their facilities. The hold is erased when you return their stuff; nevertheless, it may stay on your accounts for up to 2 weeks.
Obtaining an exchange with inadequate fees
The asset network must receive a miner fee to confirm every transaction. Your deposit could never be confirmed if the sender did not use a sufficient fee.
Using disputed resources
Your transaction will continue to be pending until your deposits are verified if you attempt to transmit assets that are now showing as pending in your account. This may be compared to a waterfall effect. The same pending condition will be applied to all of your supplied money until the payments you receive are correctly verified.
There is a large volume on the network.
Occasionally, a lot of digital cash gets transferred throughout the world. Additionally, there are more transactions than enough for each new block to accommodate them.
Outstanding restaurant bill tips
Another justification for a pending transaction is this. Your bank will be notified when the tip has not yet been completed. Your card has already been debited for the initial amount of the meal.
Holds on your credit card for hotel stays or vehicle rentals
These businesses could use your account as collateral by holding several hundred dollars against it. Typically, this occurs if the automobile is damaged or the hotel room is charged for room service. The funds are released if there is no harm.
Find more info about Why I should never Use a Debit Card.
How Transactions Post By Chase Bank?
The sequence in which the institution posts online payments to your bank account is referred to as a publishing order. In most cases, the deal is posted during night operations.
The bank settles the preceding transaction before adding the money to our accounts. If more than one deal closes simultaneously and on different dates, such as a chase.com trade or a money transfer, it is considered a bank deal. Trades post from high to low dollar in this case.
The trade that cannot be registered is deducted from the account's intended amount. Finally, the fees are assessed.
You may occasionally use a payment card that has a net loss. In this situation, you are solely liable for the pending charge or delays in your business world. Transfer the desired money to your account well before the end of the trading day. You may send the money in one of the following manners:
Chase.com
Utilizing Zelle
Utilizing Chase Mobile
Please remember that the transaction must be completed by 11 p.m. Eastern on the previous business day.
For more information on this aspect, you can contact online service management.
Awaiting Transaction Resolved
In most cases, the outstanding transaction represents a recent card swipe that your business has not yet received. If the merchants do not deduct the funds from your accounts, they are normally returned to you within 6 – 8 days.
When the merchant is a hotel or company, they have their policies. They make sure to secure their property. If you use the debit card to make payments, these merchants place a hold on the debit card. The delay, although temporary, remains until you are using their services. Once you stop using their services, the hold is removed, but it remains on the account for up to two weeks.
Sometimes the pending transaction appears due to two charges for the same transaction. In that regard, the awaiting charge appearing is for the authorized amount, and the other amount is the actual one. As soon the bank is going to processes the required transaction, the pending will automatically disappear.
The pending transaction, in some cases, appears due to the late-night transaction using your debit card or credit card. Transaction after 8:30 PM you need to avoid.
The most common reason for a pending transaction is still the merchant. The merchant might not have processed the transaction; that's again not the bank's fault, so the bank cannot do anything.
The pending transaction is primarily reflected in the account in 24 houses. The awaiting transaction can also evaluate in a week.
Benefits of Using Chase Bank
The benefits of chase banking are immense; some of them are;
You can easily access your bank using an online account anywhere from tablets or computers.
Savings and CDs are also vital features of Chase bank.
Chase bank also offers to check services to their customers.
Student banking option is also available for the bright future of the students. Parents can make them learn good habits of saving money.
You can earn a cash bonus through a referral account.
Chase Bank serves more than half of the United States.
How to solve the problem of the pending transaction in Chase
The following techniques may be used to resolve the Chase issue with outstanding transactions:
Examine the charge's specifics
You may check transaction information on your account, including the merchant's name, contact information, and your previous interactions with them.
Speak to the vendor
While banks may need weeks to fix charge problems, merchants can fix them in days. Note the time you called, who you spoke with, and how they responded. If you wish to initiate a dispute later, Chase bank can ask for these specifics.
Speak with Chase customer support.
To start a debit card dispute for a pending charge, contact Chase customer support at 1-866-564-2262. Before you may challenge the debit card transaction online, you must wait for it to post.
Frequently Asked Questions
What does it mean when it says pending on Chase?
Pending usually means that the money is sent to the institution, and now the bank needs to deposit it into your account. The back typically deposits the money within 24 hours. In rare cases, it can take more than a week to deposit the cashback to your account. Pending begins when check deposits.
Can Chase cancel a pending transaction?
Chase banks, like other banks, post the particular pending transaction in the midnight processing. The chase policies apply to debit cards, cash withdrawals, and payments through checks. Sometimes it may take longer on check payment if the review is not cashed through Chase.
Read More: How Long Does a Pending Transaction Take to Cancel
How long do Pending deposits take chase?
In 3 to 4 working days of the transactions, Chase banks transfer the funds into the retailers' banks. You may check the status of your pending transactions using internet banking or internet payments. If you have any questions, you may contact the helpline number. Hope your query about how long does your pending transaction take to clear the chase?
Meet up with a good solution. Although many other complications are answered along with it, we still tried to convey authentic information that can make you effortlessly understand things.
How long will my check be pending, Chase?
If you make your payment using a debit card, the hold on your debt will continue until you use their services. The delay on a debit card will release when you stop using their property. However, the hold remains on your account for up to two weeks.
Is it possible to see pending orders in Chase?
Yes, chase shows pending transactions; if you review your account in the daytime, you will observe pending transactions for the detail part; you will have to move toward pending transactions in the account agreement. Deposits made after 11 PM are viewable at that time, but you can't further process them.
You can continue the process from the next business day. Chase typically updates transactions to our institutions at the end of the working day, starting with donations and ending with withdrawing limits.
Why does chase take so long to clear checks?
How long your check is to clear depends upon the tenure of your account. The older your account is, the more chances you will get your check clear. If your amount is significant and you own a new account, cashing your check can take 30 days. However, if your account is old, your check will be cashed immediately.
Is it possible to utilize outstanding money chase?
An outstanding money contribution cannot be used only after the outstanding deposit has been completed and posted to your outstanding balance. After that, the cash will be available for you to utilize.
When do Chase's stimulus checks get deposited?
90 million Americans have received their $1400 incentive payments, which will be credited until Wednesday. If your money has gone missing, it will be delivered within the following week. The cash is normally delivered at about 9 a.m.
Conclusion
Chase banks have many benefits, which is why more than half of Americans use chase banks. However, the more the use of one thing is, the more people question it. That's why we tried to solve all the complications from what is a pending transaction.
To how to post transactions along with some proper solution to deal with this issue from a regular student to an elder, everyone must be using Chase banks or any other banks for savings and these kinds of the question must be there wandering in your mind, and you wished for somebody to answer.
I tried to deliver the things that will help you in the upcoming time. For now, you need to read the whole essay and note the points that will make your banking easy.
Expert Opinion
A Chase pending transaction indicates that the charge was placed; it has not yet been processed. The bank holds the funds for the merchant throughout the waiting period. Additionally, the payment for the transaction cannot be resolved until the merchant asks it. You may utilize the money as soon as it's resolved.
Additionally, pending transactions are a mechanism for banks to indicate that an amount is set aside for a merchant. No one, not even you, has access to this money as they haven't yet left your account.
This indicates that although the money has been taken out of your available funds, it hasn't yet left the account. If you are a chase customer and you need more help here, the above tips on how long do pending transactions take to clear chase will aid you immensely.
References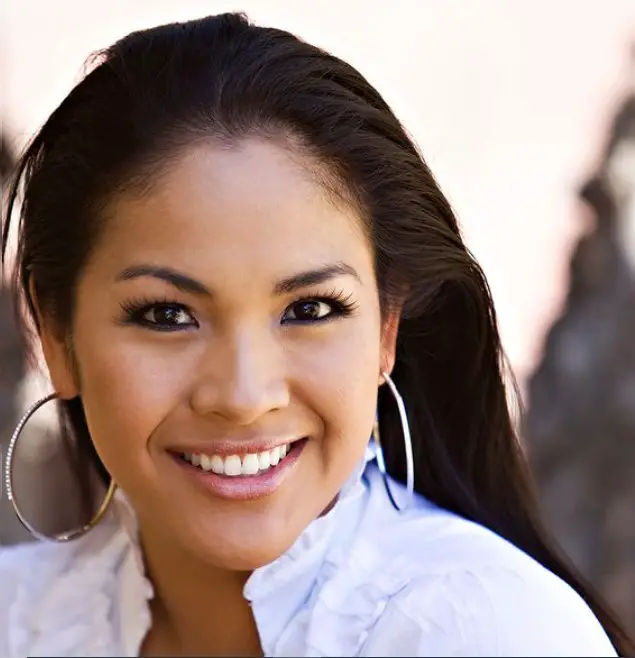 I am Lavinia by name, and a financial expert with a degree in finance from the University of Chicago. In my blog, I help people to educate by making wise choices regarding personal investment, basic banking, credit and debit card, business education, real estate, insurance, expenditures, etc.