Disclaimer
Information presented on this web page is intended for informational and educational purposes only and is not meant to be taken as legal, financial, investment or tax advice. We do not accept any responsibility for any trading or investment related losses. Please review our disclaimer on before taking action based upon anything you read or see.
Starting a business is hard work. So, it requires a lot of determination and willingness to learn, but it usually pays off in the long run. Before you take that step, take an honest look at yourself, evaluating your business idea thoroughly. Customers may like the product, but they usually only pay for things they physically or emotionally need. Business is simple but not easy. The most important success factor is you, the owner, which is sometimes the most difficult. Business is about money, and most people are obsessed with it. In this guide, I will discuss how hard is it to start a business. 
As an entrepreneur, you are not born doing it, you work for it, and over time your character develops. This way, you can handle the ups and downs of being responsible for something that results from an idea and that people need. Remember that on the road to success, there may be unforeseen events, mistakes, and uncertainties. But, if you keep a strong and focused mindset, you can achieve your dream goals and maybe even surprise yourself with what you can accomplish.
How Hard Is It to Start a Business?
Is it a "get rich quick" scheme? Not exactly! In reality, starting a business takes a good deal of work and dedication, not to mention the months – or even years – of preparation. In addition, a successful entrepreneur needs to know how to manage their idea, handle legal details such as licensing and contracts, and sell their product. 
With so much effort to create a company from scratch, would-be entrepreneurs must seriously consider if they have what it takes before jumping in headfirst. 
The International Business Report asked over 12,000 people from various countries about how difficult it is to start a business now that everything is digital. More than half of those surveyed said start-ups are hard to set up because you need specific skills. Furthermore, only 51% of entrepreneurs had the necessary digital skills, suggesting that anyone hoping to start a business should brush up on their tech skills before taking the plunge.
In addition, nearly half of those surveyed said it was difficult because it takes too long to go from idea to actual business. In other words, over 40% of people think starting a company is just way too complicated – and time-consuming – for what you get out of it. And with the vast amount of small companies going under each year, this isn't surprising.
However, some signs of starting a business have gotten easier in some places around the globe. For example, according to a report by Inc., China's lower house of parliament recently voted to abolish rules against private business ownership. The ruling also allows companies to hire employees – which had been illegal up until now. In other words, China has made it significantly easier to open a company without dealing with red tape.
In fact, according to the same report by Inc., more than 600 million people in Asia are currently employed by small businesses that fit under strict government regulations for "self-employed" or "small group enterprises." But, unfortunately, these types of start-ups don't give workers any kind of legal protection, you know, like guaranteed pay and sick days (Inc.). 
This shouldn't come as much of a surprise given what we already know about how difficult it is for entrepreneurs worldwide. For example, about two-thirds of start-ups fail in the first five years. And with so much emphasis on starting up in developing countries, these numbers will likely continue to grow in the future. 
Difficult Parts of Starting a Business and their Solutions
Here are the most serious difficulties when starting a business and our tips to mitigate them.
Making business decision in entrepreneurial world
To have a business idea, shape it, and execute it is a fundamental and difficult task; to start a project. Therefore, it is advisable to get people with the same interests; to serve as support and guide on this path. 
There are clear precedents such as that of the co-founders of Diapers.com, an important example that you can follow. Yes, they were successful, but they also made it look easy in this current, fun, and cool reality, for better or worse.
Have a partner or a great like-minded partner that, ideally, you've worked with before, so you know your partnership will work through the ups and downs. You know your assumptions, and it's time to start testing them as business owners. You learn over time, and you have to expect things to change; take one step at a time is the watchword.
Make the most of the time you have, so use the extra time wisely. Invest in yourself, look for a part-time job, and explore opportunities. Say yes; do the hard things to see the world differently and use your knowledge. 
Be proud of who you are and value what makes you different because that sets you apart and will discover your superpower.
Stand by your opinion
It is up to you to decide what is useful and reinforces your vision. Discuss your initial idea before investing too much money in it and get feedback from potential customers.
Stay focused without getting lost in responding to suggestions and especially rejections. This way, you will not get discouraged, and you will find the right people to accompany you on this journey (staff, advisors, or investors). It's like dating: you are looking for the right partner, and not everyone is suitable.
Research, research and keep researching. You have to be well prepared, especially if you are not a celebrity, a proven founder, or someone with credentials in a target market.
Ask for help, listening carefully to each piece of advice
Don't be afraid to ask for help. If you don't, you are not a hero. You are at a great disadvantage. Write your concept on paper and continue to refine it.
Ask for help from people you know and trust. They want to help you, and their efforts on your behalf will make a difference. Most of our investors and advisors for Primary can trace back to several mentors who knew us well professionally.
Establish relationships with people you meet along the way who are truly passionate about what you do.
Specify precisely what people expect you to do. But they're busy and don't know how to help you best, and they want to help you. By being straightforward and explicitly making it simple for them. Talk to those that did what they wanted to do (but, most importantly, listen to what they have to say).
Read More: How to Contact Big Companies for Business.
Be persistent, and don't give up.
Try not to take rejection personally. It's easier said than done. It's part of the process, and you have to be resilient. Not everyone will understand or want to share your vision. Keep going until you find those who do.
Pay attention to your preconceptions. For example, we believed they were not interested when we went out to possible investors and heard nothing. 
They are very busy and missed some of our emails. So if you don't hear from them, reach out to the people you care about.
Watch out for crumbs. It's hard to predict where an investor, connection, or important piece of information will come from. So follow their leads and see where they take you. It takes persistence, but it's worth it. 
Every day will be completely different from what you thought. So don't be afraid of change, be willing to change and get up when you fall.
Choose the things that matter.
Living in a start-up means living in an 80/20 world. There is not enough time or resources to try to do everything perfectly. However, it is very important to know the difference between what needs to be done and what can improve over time.
In our experience, it is important to improve your team and your core product or service. But, unfortunately, it is much more difficult to correct mistakes in these areas than to be patient and look for the right decisions.
If something is really important, set a high bar and reach for it relentlessly. Whether it's your hiring criteria, the quality of your products, or how you handle service issues, write down ideas in a notebook. Write down when you encounter a problem that makes you sad. Write down what bothers you and how you want to solve the problem. For example, what is the solution if it is annoying to put wet clothes in the dryer? Is there a solution that combines the washer and dryer into one? If not, why not? If so, why doesn't every household have one?
Frequently Asked Questions
Is it difficult to start a small business?
Starting a small business is hard work in any environment, but in times of crisis, it is even harder. This is because it can be difficult to obtain financing when the credit market is tight. That's why small business owners need to improve their business plans.
What is the average time to start a business?
If you need a space and find one that doesn't require renovation, you can usually set up a retail or service business in less than seven months. It takes time to get a business loan and hire staff. It may take a little less time to buy an existing business, but not much longer.
What are the odds of starting a successful business?
According to the U.S. Small Business Administration (SBA), approximately 71% of new businesses survive the first two years. After that, the probability of success drops to approximately 55% after five years.
Is it easy to start a business?
Everyone thinks that starting a business is difficult. But the truth is that setting up your own business is not that difficult. It is easy to start a business, but it is hard to start the right business. Most businesses can be started by taking an idea from any advertisement and filling out some paperwork. The detail lies in identifying whether it is a good idea.
What is the advantage of starting a business in difficult times?
When you start your own business in hard times and become self-employed, you become your boss and determine your destiny. Income; whether you see starting a business as a financial necessity or as a way to earn extra money. It could be a new source of income and a flexible work schedule.
Is it worth it to start my own business?
Yes; starting your own business has many financial advantages over salaried work. First, you are building a business with growth potential, and your portfolio will grow as your business grows. Second, your business is a valuable asset. Finally, as your business grows, its value increases.
What is the hardest thing about starting a business?
The hardest thing about creating a new company is giving up the pure idea of pragmatism to solve people's real problems. And you have to solve operating costs the way they want.
How much money does it usually take to start a business?
The average cost of starting a retail business is $30,000. However, 40% of small business owners claimed to have opened a retail business with only $6,000. In addition, some hidden or start-up operating hidden costs are relatively constant, whether opening an article of clothing, furniture, or craft store.
What is the most prosperous business?
The break-even and profitable small businesses today are:
Personal Prosperity balance.
Other courses of interest.
Accounting and cost control courses.
Legal consulting.
Graphic design and programming.
Social media management.
Copywriting for marketing requirements.
Virtual assistant services or online business.
Why you should not create your own business
When you do not have defined business ideas; framed in research, convincing power, and character for decision making, when you run your own business, you have total control over everything, or not. 
Starting a business can feel like you have less control over the business, lack entrepreneurial decision-making. You have no control over when customers will pay you or whether they will buy your product. You can't force your employees to act according to your expectations in a limited liability company.
Bottom Line
At this point, we have all the information we need to figure out how difficult it is to start a business. Using this material in an adequate and oriented way will allow you to define the necessary aspects to start your company by having a solid business idea, a solid business plan, and a positive attitude. Then, based on research and background is the first step. Remember, if it were easy, anyone would do it.
Related post: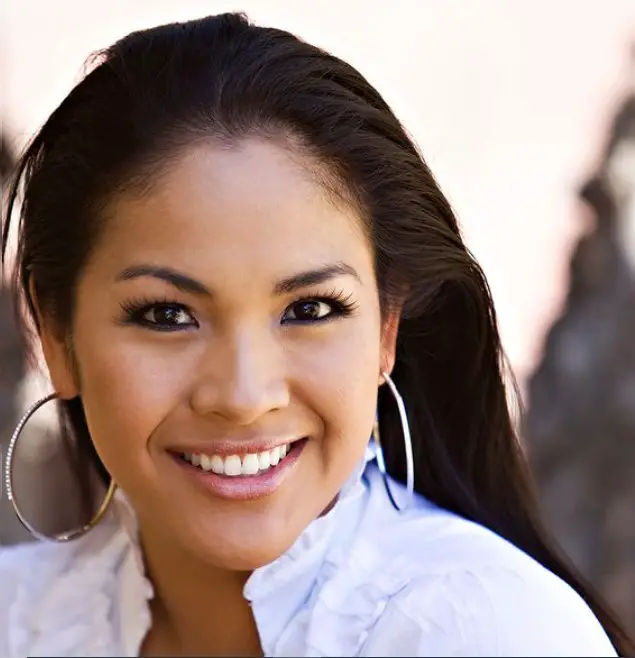 I am Lavinia by name, and a financial expert with a degree in finance from the University of Chicago. In my blog, I help people to educate by making wise choices regarding personal investment, basic banking, credit and debit card, business education, real estate, insurance, expenditures, etc.