Disclaimer
Information presented on this web page is intended for informational and educational purposes only and is not meant to be taken as legal, financial, investment or tax advice. We do not accept any responsibility for any trading or investment related losses. Please review our disclaimer on before taking action based upon anything you read or see.
The Genesis Investing System is an internet course that educates you on profit from private company investments. The primary goal of Genesis investments is to lessen the barriers to entry for anyone who wants to invest in these businesses. This guide is about Genesis investment review.
Many individuals nowadays are unsure if the program is legitimate or a fraud. Thus, we have made this post on the genesis investment review to aid you. Its name gets taken from the term "genesis," which means that consumers may own stock in private enterprises before they become public.
The Genesis Investing System is an online plan that teaches people how to profit from private company investments with such a small initial investment. Its goal is to let people understand that investing in small startups companies is a way for everyone to gain money.
The Genesis Investing System also entails purchasing private equity in firms that have yet to get listed at an unknown share price. It's critical to understand more about GIS before getting started.
As a result, this article will present a genesis investment review to assist you in determining if it is appropriate for you. Come along!
What Is the Genesis Investing Technique?
GIS is a course that consists of a series of training sessions designed to inspire you to invest in small companies. It shows how you can get the rewards of investing even on a tight budget.
According to Matthew Milner, founder, and CEO of Crowd ability, leading the GIS project, Genesis Investment is a seed-stage startup-focused venture finance firm. The fund avoids investing in the stock market, currencies, and other common types of investment.
Instead, it backs future-proof companies. People may engage in an equity crowdfunding process via the fund. This is beneficial to everyone, not just investors. However, it will be helpful to start-ups and small firms in need of capital. In essence, they will get funded by the community of investors. GIS's approach is a worldwide one that allows anybody to invest, even with a modest amount of money.
They may benefit from equity crowdfunding awards for as little as $100. This GIS course has previously gotten highlighted in popular magazines. Among them are The Wall Street Journal and Forbes, to name a few.
What Is the Genesis Investing System and How Does It Work?
The GIS does not provide stock market investment advice. Instead, it concentrates on teaching you how to engage in equity crowdfunding. This system is the outcome of rapid advancements in financial technology.
So, before you decide to attempt equity crowdfunding, you should first learn all there is to know about how it works and what it can do for you. All of the GIS training videos must be watched and listened to carefully.
As much as possible, but what they learned in class into practice. Part of the training films will essentially teach you the following:
Distribute
When we say allocate, you must determine how much money you get prepared to spend on crowdfunding. If you're uncertain, GIS can assist you in making your decision. Some of the GIS training videos include the issue of money distribution.
Screening
Screening is another subject covered in depth in several GIS training videos. This GIS subject emphasizes the necessity of picking which small businesses or startups to help.
Of all, if you had the resources to assist in the financing of all startups or small businesses, you'll gladly do so, right? However, it would help to use caution when deciding where to place your money.
It's important to remember that not all startups and small enterprises are worthwhile investments. As a result, you must screen these companies. Examine and evaluate which ones have promise. The GIS course will show you how to accomplish this once again.
Make a decision
It would help if you made your ultimate judgment once you have vetted the startups and small enterprises. Furthermore, it would help to choose which firms you get prepared to put your money into.
It's natural for a newbie to feel unsure. However, in the end, you must make a choice. This is another subject covered in the GIS course.
How Can Genesis Investing Help You Make Money?
The GIS course gets designed to help you prepare for Genesis Investing. The course receives intention to equip you with the knowledge and skills you'll need to invest in and participate in equity crowdfunding.
The idea is to invest in firms while they are still in the early phases of development. When they start to make money, the amount you invest will increase.
You then have the choice of withdrawing your money or continuing to invest it for possibly more significant profits. In essence, this notion is similar to stock market investment.
It's only that you have to put a lot of money into giant firms or those that get publicly traded on the stock market. Unfortunately, consumers on a tight budget cannot invest in these equities.
Furthermore, the stock market is not appropriate for start-ups or small firms. As a result, Genesis Investing allows them to have adequate capital. Businesses get anticipated to function, flourish, and ultimately grow into enormous corporations due to this.
You are a part of the success of these startups and small enterprises. You are successful as well since you have put your money into them. As they grow, so does your investment.
 However, if the firm fails, you would most likely lose your deposit if you invest in the stock market. Either your cash doubles, or it disappears. This is why taking a GIS course is crucial. It will assist you in gaining the knowledge necessary to make informed decisions on where to invest your money.
Genesis Investing's Benefits
The Benefits and Drawbacks of Genesis Investing are also highlighted in this Genesis Investment Review.
The GIS provides several benefits. The following are some of them:
Taking Advice from a Pro
GIS's founder is a well-known figure in the investing world. Matthew Milner learned how to invest and profit from financial markets while working for Lehman Brothers and Bear Stearns.
He, too, started his own company and faced several challenges due to a lack of finance. He and Wayne Mulligan founded Crowd ability after his experiences in the financial sector and as a businessman. The goal is to educate people on investing in startups and benefit from them.
The ease with which you may learn about Genesis Investment
It should not be an issue if you have no prior experience with investing. That is precisely why the Geographic Information System (GIS) got designed. The goal is to introduce the concept of investing to everyone, even the most naive.
The course is simple to comprehend.
There are 12 training videos in the GIS course. This Genesis investment course covers a lot of ground. On the other hand, Milner ensures that all concepts are simple to comprehend.
Even the most illiterate will be able to understand it in this manner. The videos are pretty simple to follow. You will undoubtedly characterize the course as a gratifying experience after you have completed it.
Genesis Investing's Disadvantages
Let's have a look at these drawbacks:
This is not a good investment for short-term investors.
Genesis Investment is not for you if your objective is to make money rapidly. On the other hand, investing in money market instruments or marketable securities may be a better option.
You can liquidate your investment within a year if you use these financial tools. However, the quantity of money you'll have to invest might be substantial.
The Geographic Information System (GIS) Course Isn't Free
The GIS course is not for the faint of heart. For $250, you may get the Early Stage Playbook, which includes training videos.
If you have any questions concerning discounts, please contact Customer Support. The course is sometimes available at a reduced cost.
There's a chance you won't learn anything.
There's always the possibility of not gaining anything at all. If this occurs, you have essentially wasted your money to access the training videos. It is entirely up to you to complete the GIS course.
If you're dedicated and determined, you'll put out the effort to learn all there is to know about Genesis Investment.
Frequently Asked Questions
Is Genesis a sound financial investment?
Yes. Since its inception, Genesis Investing has performed better by more than three to one than the stock market. In conventional investment, profits of 260 percent are unheard of, and the great majority of winning Genesis transactions has historically returned substantially more.
The Genesis Investing System: Is it a Scam?
No. GIS isn't a scam. It is an actual training program that will teach you all you need to know about equity crowdfunding investment. It significantly prepares you to make money and become rich via Genesis Investment. Some individuals believe it's a ruse.
This is because profits are not assured. As previously said, it has the potential to enable you to double — or perhaps treble — your money. However, you might lose everything at the exact moment.
In the Genesis Investment System, How Do I Get Paid?
You now have the opportunity to withdraw your money after the startup or small firm has prospered and become a solid enterprise. The quantity of your profits gets determined by the amount of money you put in.
Who created the Genesis Investing System?
Crowd ability began the course in 2013. Matthew Millner, a successful genesis investor, was a co-founder. He used to trade in the stock market before joining genesis investment.
Conclusion
In conclusion, business options such as genesis investment come with various merits. And if you need more help in this regard, the above tips on the genesis investment review will aid you immensely.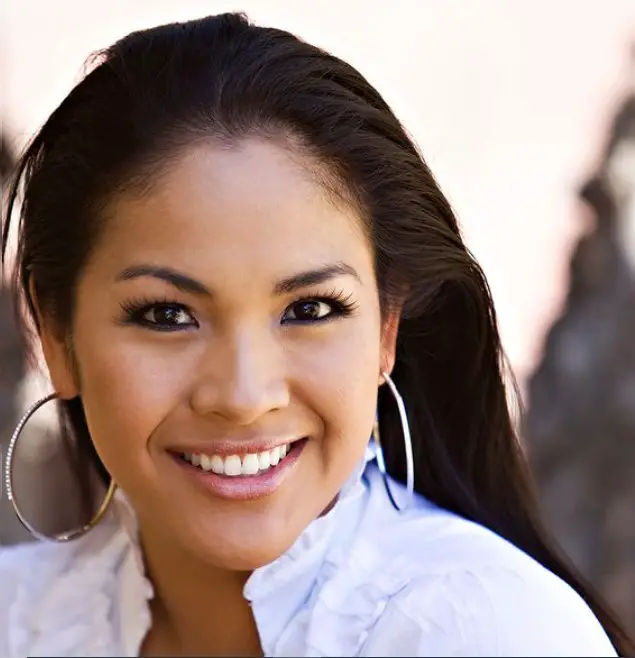 I am Lavinia by name, and a financial expert with a degree in finance from the University of Chicago. In my blog, I help people to educate by making wise choices regarding personal investment, basic banking, credit and debit card, business education, real estate, insurance, expenditures, etc.