Disclaimer
Information presented on this web page is intended for informational and educational purposes only and is not meant to be taken as legal, financial, investment or tax advice. We do not accept any responsibility for any trading or investment related losses. Please review our disclaimer on before taking action based upon anything you read or see.
The service industry is vital because it provides services to customers to meet their needs and make their lives easier. In the service industry, the customers' needs are paramount. Moreover, it is the job of the business to meet those needs.
Once you learn what a service business is, you will understand how important customer service is to the development of your business.
Some of the best-known examples of service businesses are athletic trainers and graphic designers. However, in service-based businesses, the goal is to provide excellent customer service to continue using the service.
What is a Service Provider?
A service provider is a company or owner that performs work for its clients. These jobs may include transportation, cleaning, travel, catering, maintenance, or consulting, depending on the types of services. They contact their clients in person or online and usually consult before starting the work and daily operations.
Examples of Service Businesses
Here are the top service businesses popular in the USA.
Training services
Housekeeping
Corporate Consultants
Support Services
Graphic Design
Financial Advisors
Academic Advisors
Engineering
Transportation services
Be a Painter
Massage Therapy
Landscape architect
Pool Services
Daycare services
Child care services
Now, let's jump into the details of each service business. 
Training services
Athletic trainers help people achieve their fitness goals.
They work in gyms or visit clients' homes to perform tasks such as demonstrating exercises, educating clients about nutrition, providing fitness equipment, and monitoring clients' progress.
Housekeeping
Housekeepers provide services to clients by maintaining the cleanliness and hygiene of their homes or facility. They consult with clients to determine necessary cleaning tasks.
So, this may include picking up trash, vacuuming carpets, cleaning floors, wiping tables and lamps, and restocking toiletries.
Corporate Consultants
Business consultants provide professional advice to businesses on financial, legal, human resources, marketing, accounting, and innovation issues.
Work with entrepreneurs to strategize business strategies, and develop business management skills. Implement business plans and identify marketing issues.
Support Services
Support services provide specific assistance to clients. Their goal is customer safety and satisfaction, so they work diligently and efficiently to complete repairs.
So, many repair shops are available 24 hours a day, so customers don't have to wait to be served. Professional repairmen's services include repairing and maintaining household appliances, air conditioning, heating, washing machines, dryers, and kitchen appliances.
Graphic Design
Graphic designers offer clients their expertise in visual communication. People hire graphic designers to design and create websites, logos, books, magazine covers, advertisements, and posters.
These designers contact clients to find out what style they prefer, what visual elements to include, and the project deadline.
Financial Advisors
Financial advisors advise clients on how to manage their income. They meet regularly with clients to discuss their financial goals and determine the right type of service for them.
This allows them to provide excellent advice on debt management, investments, insurance, pension plans, and taxation. So, financial advisors provide personal services, developing a plan tailored to each client's financial needs.
Read More: How to Stop Spending Money on Impulse Purchases.
Academic Advisors
Tutors provide academic counseling to children and adults. These services may include helping with homework, explaining course content, assisting with test preparation, and preparing study materials such as worksheets or mock exams.
They focus on their clients and assess which materials are most useful for their studies. For example, tutors may break the lecture into parts to pay more attention if students have trouble concentrating during a long lecture.
Engineering
Mechanics provide repair services to customers.
They use diagnostic tests to determine problems and then complete the necessary repairs to get your vehicle up and running again.
They inform the customer of the repairs, as it is customary to contact them before any changes that may affect the repair cost.
Transportation services
Transportation companies provide transportation services for people or goods. These services may include transportation by bus, air, rail, or road. In general, transportation companies try to make transportation as comfortable as possible for passengers.
For example, if one is on a long flight, carriers provide food, drinks, and blankets so that passengers can rest. Car washer washes allow customers to choose the wash that suits their needs.
Some washes are more frequent, others are more complex, such as double waxing. The most common wash consists of rinsing off dirt, applying a soap solution, cleaning the wheels, rinsing, drying with a towel or cloth, and polishing.
Be a Painter
Painters discuss with customers how they want the interior or exterior of their home painted and discuss design details such as color and texture. They then prepare the paint by priming the furniture, covering it with a protective film, and mixing and applying it to the walls and surfaces.
A small surface area is often painted first to ensure the client's color and texture are right.
Massage Therapy
Massage therapists provide clients with therapeutic massage techniques to relieve stress, relax, ease injuries and ensure overall wellness.
The therapist develops an individual plan based on an assessment of the client's individual needs. For example, if a client claims to have severe back pain, the therapist will develop a plan focused on recovering the back muscles.
Landscape architect
Landscape architects help clients maintain their lawns.
They can meet with clients to determine what they want their lawn to look like, then plant, weed, mow, trim, fence, mulch, mow and remove leaves.
Pool Services
Pool services include periodic cleaning and maintenance of your client's pool, such as checking chemical levels, removing debris, changing filters, and ensuring the water is swimmable.
They can also repair pool equipment, such as repairing the filtration system or fixing leaks.
Daycare services
Childcare services provide care and supervision for infants and children.
In this way, parents can be assured that their children are safe and have fun while their parents are at work.
Schools, daycare centers, and summer camps offer childcare services that focus on children's learning barriers (if there are).
Supervision of activities and play and monitor their progress.
Child care services
Parents require support, regardless of age, sometimes in taking care of their children. Businesses and childcare facilities include long-term care, occasional daycare, and child care sponsored by employers. It does not cover family daycare under food safety requirements.
You can start your daycare company concept if you have expertise with kids and youth development, education, or care certification.
Related More: How to Start a Cloud Computing Business.
Service Sector Facts according to the U.S. Census Bureau.
According to the U.S. Census Bureau, the service sector includes the following industries:
Leisure
Arts and entertainment
Social assistance
Customer service companies
Health care
Special events
Waste management
Delivery services
Marketing services
Technical and professional services
Bookkeeping services
Scientific services
Security Services
Transportation
Insurance services
Warehousing
Software services
Information services
Consumer services
Goods and securities
Waste Management Services
Consulting services
Countries with economies based on services are considered more economically advanced than those based primarily on agriculture or industry. Countries whose economies are based primarily on services include China, Australia, the United Kingdom, and the United States.
The American Institute for Supply Management tracks business activity in the services sector every month. Since services account for more than 66% of the U.S. economy, this indicator is a reliable measure of the overall state of the U.S. economy.
Frequently Asked Questions
What is the cost of services to businesses?
According to the Definition of Cost of Service, this is how it works: A service beneficiary pays their provider directly for a specific activity. This charge reflects what they're willing and able to provide in terms of cost (time spent on task), labor hours, etc., as listed under "Exhibit A."
What is included in the cost of services?
The cost of services usually includes all direct costs associated with performing the task or activity but excludes indirect costs. The company's profit and loss statement recognize the cost of services or revenue to calculate gross margin.
What are direct costs in a service business?
A direct cost is a cost that is directly attributable to the production of specific goods or services.
They can also be linked to a cost center, a service, a product, or a department.
These are the two main categories of direct or indirect costs that companies can incur.
Do service companies have a cost of sales?
Many service companies do not have the cost of goods sold. Costs are not defined in detail in GAAP but are defined as the cost of goods sold in a given period.
How is the cost of service calculated?
To calculate the cost of a service, add the total cost and multiply it by the desired percentage. Then add this amount to your costs.
Ideally, consider costs, market, perceived value, and time invested to achieve a reasonable profit margin.
Is the cost of service a cost?
The cost of service is an expense in the financial statements, and its recovery is the same as the cost or expense of goods sold.
Bottom Line
The knowledge economy is one of the fastest-growing areas of the service sector. It means using information and technology to understand and meet the needs of citizens in the most efficient way.
Service economy countries are classified as economically more advanced than those that rely mostly on agriculture or industry.
China, Australia, the United Kingdom, and the USA rank among the top firms in which the service economy is largely centered. The U.S.-based Supply Management Institute monitors business activities in the service sector regularly. This index provides a solid measure of the country's overall economic health, given that more than 66 percent of the U.S. economy is service-driven.
Examples of service enterprises include organizations that offer services instead of products in transport, food services, distribution, retail, and other industries.
Service is the third level in the three-sector economic paradigm. This category includes companies that provide expertise, consultancy, and guidance. The agriculture, mining, and agricultural sectors are the primary sector. The secondary sector comprises the production and distribution of physical items. While services are regarded as tertiary, they are the largest economic sector in the United States.
Finally, one of the fastest-growing dimensions of the service industry is the knowledge economy. One of the most important factors in understanding a market is data and technology. Organizations use this information to understand their audience better, which allows them to respond efficiently as needed.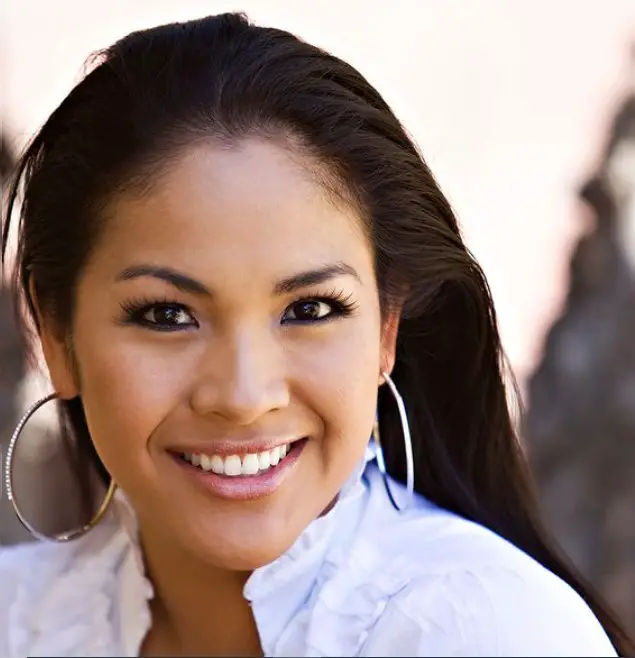 I am Lavinia by name, and a financial expert with a degree in finance from the University of Chicago. In my blog, I help people to educate by making wise choices regarding personal investment, basic banking, credit and debit card, business education, real estate, insurance, expenditures, etc.