Disclaimer
Information presented on this web page is intended for informational and educational purposes only and is not meant to be taken as legal, financial, investment or tax advice. We do not accept any responsibility for any trading or investment related losses. Please review our disclaimer on before taking action based upon anything you read or see.
Does the Dodd-frank act allow banks to take your money? Many bank customers usually ask this question today. As a result, we've prepared this post to assist you. The Dodd-Frank Wall Street Reform Act was enacted due to the financial crisis.
It established the Consumer Financial Protection Bureau and tightened Wall Street restrictions. However, some of its provisions have subsequently been repealed—a perfect storm of events collided in 2008, resulting in a worldwide financial catastrophe.
The Great Recession was caused by a lack of regulation, reckless mortgage lending that culminated in a wave of bankruptcies, and the bundling of those bad housing loans into investment products touted as safe investments to unknowing consumers.
The Dodd-Frank Act, named after its supporters, Senator Chris Dodd and Representative Barney Frank, was passed in 2010 due to the acts that precipitated the financial crisis. The legislation stands for four main reasons:
To help maintain financial stability
To increase the financial system's transparency and accountability in the United States
Dispel the myth that certain financial firms are "too big to fail."
To protect American customers from financial service companies' unscrupulous activities
Dodd-Frank established the Consumer Financial Protection Bureau, a Financial Stability Oversight Council, and an Office of Financial Research to accomplish these goals. Financial firms such as hedge funds and banks were also subjected to increased rules and procedures.
Dodd-Frank also provided the Securities and Exchange Commission new powers, including overseeing certain forms of derivatives (risky investments) and monitoring credit rating organizations more carefully.
Does the Dodd-Frank Act Allow Banks to Take your Money?
The Dodd-Frank Act of 2010 was enacted due to the 2008 financial crisis. In 2010, the Wall Street Reform Act was enacted. Simply put, it will enable banks and financial organizations in danger of losing to use part of their money to bail themselves out. Despite this, the ultimate goal is to protect rather than exploit all clients.
The Financial Crisis and Dodd-Frank
Deregulation is at the root of the financial catastrophe. Over time, the laws governing the financial sector, particularly banks, have been eased. This was partly because of the assumption that free markets self-regulate. Due to lax regulations, certain financial organizations were mainly allowed to pursue profits without robust scrutiny.
Unfortunately, in chasing those profits, several financial organizations acted unethically. Mortgage lenders provided billions of dollars in mortgage loans were provided to high-risk consumers by mortgage lenders.
As a result, homebuilders began to construct an increasing number of houses, increasing the number of individuals with riskier credit profiles obtaining mortgages. The housing bubble was created as a result of this vicious cycle.
These loans were bundled into home-loan securities or MBSs. Because default rates have historically been low, credit rating agencies regarded most of these assets as low risk. Investors bought these mortgage-backed securities all across the globe.
Banks were also severely indebted against the value of home loan securities due to their substantial exposure to faulty mortgages. The housing bubble eventually burst as supply surpassed demand. Suddenly, the houses these hazardous mortgages had financed were no longer worth the money.
A foreclosure crisis erupted when homeowners stopped paying their mortgages and lost their houses. Property prices plummeted. Millions of investors lost money, and financial institutions and insurers went bankrupt or needed bailouts.
The government created the Dodd-Frank Act to stop this from happening again, which addressed the fundamental flaws that contributed to the crisis.
What exactly did Dodd-Frank accomplish?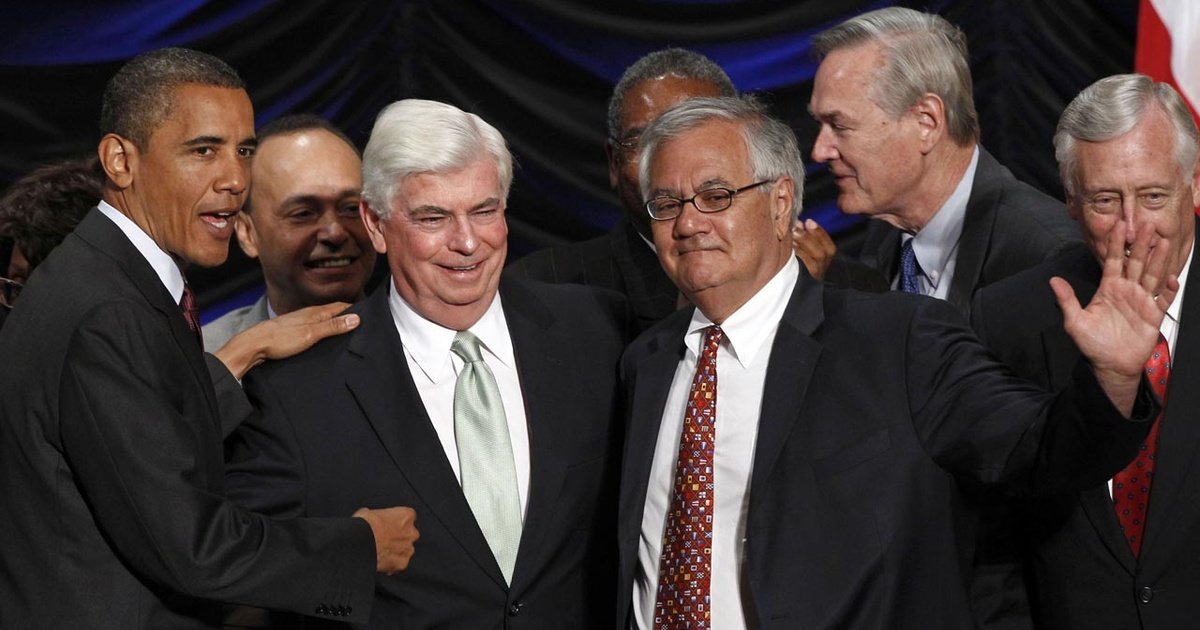 The Dodd-Frank Act tried to address many of the issues that contributed to the 2008 financial crisis systematically. The law established the following:
Banks are prohibited from making speculative investments under the Volcker rule: 
This law prohibits banks from having certain types of interactions with high-risk investment businesses, such as hedge funds or venture capital. It also forbids banks from utilizing their funds to invest in hazardous assets such as derivatives. Banks may still do this on their customers, but not for themselves.
Tougher financial sector oversight 
The Financial Stability Oversight Council was established and given the power to detect dangerous behaviour by banks and other non-bank financial entities, including those outside the financial services industry.
Insurance sector monitoring strengthened. 
A new Federal Insurance Agency was established to monitor the insurance business and find regulatory deficiencies. The Federal Insurance Office is also in charge of advising the Financial Stability Oversight Council on whether any specific insurer should be subject to additional regulation.
Credit rating agencies should be held to a higher standard of scrutiny
The Securities and Exchange Commission created an Office of Credit Rating to verify that conflicts of interest do not influence evaluations of alternative investments. This also aims to improve credit rating accuracy and safeguard consumers by monitoring rating agency activities.
New rules for high-risk financial instruments 
The SEC was given expanded jurisdiction under Dodd-Frank to regulate certain high-risk financial products. This contains several derivatives that were widely used before the financial crisis.
The Bureau of Consumer Financial Protection 
This Bureau was created to oversee consumer financial goods and services. The organization works to guarantee that financial institutions treat customers properly. This may be accomplished by providing clients with the information to make informed financial choices. This is in addition to complaints being investigated, regulations being created in advance, and bad actors being fined.
Whistleblowers that now have new protections
New restrictions were enacted to guarantee that insiders in the financial services sector may come forward and expose misconduct. Whistleblowers are shielded from reprisal by their employers and may be eligible for monetary rewards.
In all, the Dodd-Frank Act was enacted to prevent financial institutions, insurers, and credit rating agencies from acting in ways that contributed to the financial crisis. This is in addition to the implementation of additional consumer safeguards.
As a consumer, how does the Dodd-Frank Act benefit you?
Dodd-Frank benefits consumers because economic stability benefits everyone. As the 2008 financial crisis shows, another financial catastrophe created by reckless lenders may have global ramifications and result in billions of dollars in damages.
The Consumer Financial Protection Bureau also provides direct assistance to consumers. The Consumer Financial Protection Bureau (CFPB) equips customers with the tools they need to make educated choices, takes action against unscrupulous businesses, and offers financial education.
Through its supervisory and enforcement activities, the CFPB has awarded more than $11.8 billion in compensation to consumers as of December 2016. This includes assisting clients in having their debts forgiven or obtaining compensation from lenders who have behaved improperly.
Frequently Asked Questions
Does the Dodd-frank act allow banks to take your money? 
Yes. Dodd-Frank Wall Act permits banks and financial institutions in danger of failing to absorb part of their deposits to bail themselves out. Despite this, the ultimate goal is to protect rather than defraud all clients.
Is Dodd-Frank still in effect?
Republicans partly repealed the Dodd-Frank Act after advocating for a partial or complete repeal for many years. They achieved this with President Donald Trump's signing of the Economic Growth, Regulatory Relief, and Consumer Protection Act in 2018.
Who is in charge of enforcing the Dodd-Frank Act?
The Consumer Financial Protection Bureau enforces the Dodd-Frank Act. Dodd-Frank also created two new organizations to enforce laws and safeguard consumers: the Financial Stability Oversight Council and the Consumer Financial Protection Bureau.
Does Dodd-Frank disallow prepayment penalties?
Yes. Prepayment penalties are prohibited for non-qualified, adjustable-rate, and higher-priced mortgages under Dodd-Frank. Prepayment penalties on other mortgages are restricted at 3% and 1% for the first and third years, correspondingly, and are forbidden afterward.
Is the Dodd-Frank Act a contentious piece of legislation?
Yes. The Dodd-Frank Act has certain contentious provisions. As a result, some of its safeguards have been scaled back. Dodd-Frank was a contentious bill from the outset, even though it addressed major financial concerns. While some argue that the legislation does not go far enough to curb unethical conduct, others argue that the financial restrictions are too onerous, particularly for small lenders.
The Consumer Financial Protection Bureau's structure has been challenged in court since the agency's budget is wholly funded by the Federal Reserve Board. This is in contrast to being reliant on money from Congress.
Also, the director is free to act regardless of the president's wishes. Furthermore, due to persistent resistance to Dodd-Frank, the Economic Growth, Regulatory Relief, and Consumer Protection Act has scaled back several of the law's rules. 
When did the Dodd-Frank Act became law?
After the economic crisis of 2008, the Dodd-Frank Act was enacted to safeguard consumers and ensure financial system stability. President Barack Obama's government initially introduced the legislation that became known as Dodd-Frank in June 2009. In July 2009, the House of Representatives received the bill's first draft.
In December 2009, Senator Christopher Dodd (D-Conn.) and U.S. Representative Barney Frank (D-Massachusetts) proposed further amendments. The legislation was named after the two legislators in the end. In July 2010, the Dodd-Frank Act was signed into law.
Conclusion
In conclusion, the economic crisis of 2008 was one of the worst in modern U.S. history. Thus, the Dodd-Frank Act was created to keep anything similar from happening again. Furthermore, for those who usually ask," Does the Dodd-frank act allow banks to take your money" the highlight above will aid you immensely.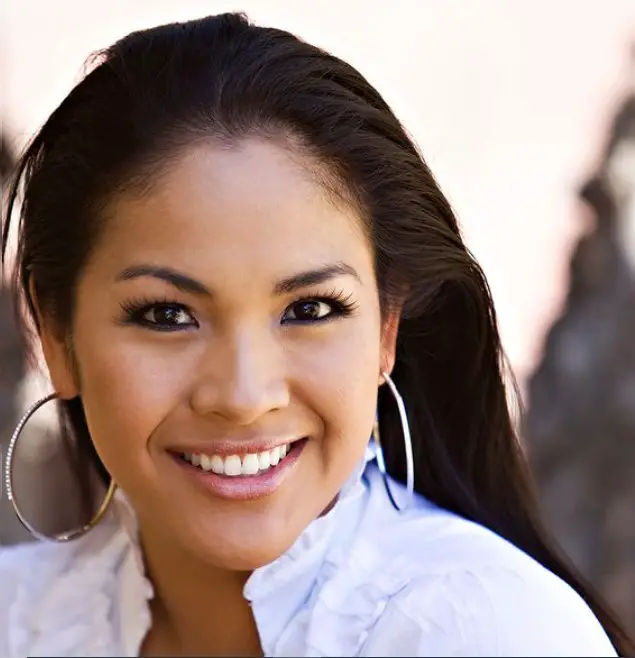 I am Lavinia by name, and a financial expert with a degree in finance from the University of Chicago. In my blog, I help people to educate by making wise choices regarding personal investment, basic banking, credit and debit card, business education, real estate, insurance, expenditures, etc.