Disclaimer
Information presented on this web page is intended for informational and educational purposes only and is not meant to be taken as legal, financial, investment or tax advice. We do not accept any responsibility for any trading or investment related losses. Please review our disclaimer on before taking action based upon anything you read or see.
If you take paid surveys, you'll almost certainly be compensated in points. It's not clear whether a thousand points will get you a filet mignon or a pack of gum. Cash Crate makes arithmetic easier by revealing the precise dollar amount for each survey. However, after a week of using the service, the clarity surrounding remuneration didn't compensate for the other confusing aspects of the experience. So what is cash crate?
In simple words, the cash crate has a point system for some of its features, but surveys are based on cash. For each survey you see on the Cash Crate homepage, you can tell exactly how much money you'll earn and whether it's worth your time or not to actually take that particular survey.
You must accumulate $20 before being able to withdraw any earnings from the site which means many more hours spent completing offers in order just to get paid out rather than receiving an upfront payment as other sites offer for quick completion of tasks.
In essence, you get compensated for completing brief surveys and providing your email information to spammers. The registration process is straightforward.
It just takes approximately 30 seconds, and once you've finished, you'll be sent to the screen below. You may choose which offers you want to finish here.
Do you know?
Signing up is simple and takes only a few minutes. When you first start on a new site, it's always a good idea to register and utilize a new email account if the site sends you more invites than you'd like.
Following the submission of your personal information, Cash Crate will ask you to take a brief profile survey so that they can learn more about you and establish your demographic (allowing you to earn your first twenty-five cents in the process). Once you've completed that, you're ready to begin.
IRS to Automatically Process Refunds on Jobless-Benefit Payments
The Internal Revenue Service is working on mailing thousands of dollars in reimbursements to those who overpaid taxes on their 2020 unemployment income and benefits. It's feasible if you paid taxes on the pandemic-related unemployment benefits you got in 2020.
Due to new restrictions under the American Rescue Plan, unemployed employees cannot be taxed on their benefit money. The agency began issuing refund checks in May and will continue to do so throughout the summer. Employers should know that too.
However, after millions of people had already filed their tax returns because the new legislation took effect, they are now entitled to an IRS tax refund for the first $10,200 of their income. These reimbursements began arriving in May, but they aren't arriving as swiftly as the third stimulus checks.
The Internal Revenue Service (IRS) is now examining tax returns and examining the taxes (as Credit Karma Tax) paid on unemployment insurance benefits. The amount of the return will vary according to the agency, and not every modification will result in a return.
Review of Cash Crate: Legit or Scam?
Compared to other GPT and paid survey sites, Cash Crate offers a wide range of opportunities to earn money.
You can complete free and paid offers in addition to the standard research surveys. Companies will pay you to join up for their website or try out services if you take advantage of these offers.
Alternatively, you might get vouchers by email. The terms and conditions for completing an offer might vary, but they're normally pretty simple, and you'll be credited right away. It's easy money, especially because many of these deals are only a few minutes long.
All Offers (Paid or Free)
When it comes to generating money on Cash Crate, free and paid offers are your best chance. A dollar symbol next to the listing distinguishes these deals. Paid offers require you to pay (as the name indicates) a fee to take advantage of the deal.
You make a little profit because what you get back is worth more than what you paid in the first place. The more money it costs to execute an offer, the more money you'll get paid.
Always keep an eye out for recurring payments – many paid offers will demand you to pay for a month of service, and if you fail to cancel these, you might end up losing money on a product or service you didn't want in the first place.
Surveys
In addition to offers, you may earn money with Cash Crate by doing surveys. We qualified for almost all of the surveys we attempted, but keep in mind that you will never qualify for every survey you do.
Cash Crate, on the other hand, isn't primarily a survey website. Any surveys that are accessible were outsourced to other parties. Unfortunately, this means lower earnings. We discovered that taking surveys on a dedicated survey site like MySurvey allowed us to gain more money faster.
You may also generate money on Cash Crate by viewing movies and completing menial tasks through Cash Task, a low-paying employment system. You may also participate in games and contests to win prizes and socialize with other users. Make the most of these portions if you find them to be particularly enjoyable. They aren't worth your time if they aren't.
Finally, Cash Crates is a fraud, not a legitimate company. It appears authentic and legitimate, but you do not receive payment, and your account is blocked when payment is due. When attempting to log in, an error message appears stating that the username or password is wrong.
BBB Rating & Accreditation
For some, its term conjures up images of a venerable commercial organization that stands for trust, value, and honesty. On the other hand, other company owners see the BBB emblem as nothing more than a shady scheme to defraud them of their hard-earned cash.
Which is it, then? Is the BBB a venerable institution whose seal of approval may propel a company to long-term success? Is this organization a corrupt remnant from a bygone period with little relevance in today's tech-driven economy?
The Better Business Bureau is a private, nonprofit organization to improve business trust. The BBB, founded in 1912 and independent of any government body, maintains offices in more than 108 areas across the United States and Canada.
In addition, the BBB established its name, creating directories of trustworthy businesses in its early days. Still, it is arguably best known for awarding ratings to businesses based on how effectively they follow the BBB's Standards for Trust – common-sense principles that every Business Profile should embrace.
In reality, the value of a BBB accreditation is entirely subjective. An accreditation from the Better Business Bureau (BBB) may be a deciding factor for certain clients when selecting a firm to partner with. For certain clients, however, a BBB certification may be meaningless.
House call Pro's Facebook Group members polled community members about their ideas and experiences with the BBB Business Profile and its accreditation program to find out what today's home-service firms think. Many companies found the replies eye-opening, as people who responded didn't seem to hold back when offering their thoughts.
Learn More: How is Government Businesses Different from Private Businesses 
Cash Crate Employee Reviews
Unlike other GPT sites that use a point system, Cash Crate takes pride in the fact that it pays for every survey, offer, and video you view, and the job you do that demands compensation.
Most other sites in this industry are that points aren't always granted due to malfunctions and problems in their point systems. Cash Crate eliminates this issue by operating on a cash-only basis.
Cash Crate is one of the greatest sites when it comes to referral programs. It has a hierarchical referral system that allows its members to profit from the recommendations of their recommendations.
They have a 63 percent 2-star rating on Trustpilot. A cash crate also has 2.75 out of 5 ratings on SiteJabber. This site appears to pay; however, not everyone is paid. Many individuals claim it is a ruse. However, others claim that it is true! It's entirely up to you! Read the privacy terms carefully.
Cash Crates jobs
Paid site evaluations sometimes ignore the design, but it is crucial to consider the amount of time many visitors will spend on these sites completing offers or surveys. Cash Crate excels in this area, having a visually appealing site that is more user-friendly and intuitive than many other GPT services.
There is no flashy garbage to slow downloading speeds. The search results are organized such that it is apparent if offers are paid or free and whether they require your credit card number or other financial information to complete.
Many paid survey and GPT sites run point systems that are rigged in their favor, where the user is expected to earn an insane amount of points before redeeming a pitiful amount of cash.
Those websites aren't worth your time. Cash Crate, on the other hand, does not do this, preferring to compensate your work with genuine cash. The reward isn't big, but it's also not poor, with many users claiming to make approximately $100 monthly on the website.
Checks may take several months to come, although they do (finally), and Cash Crate will send you an email once your paycheck is on its route.
Learn More: What happens if I Don't Use My Credit Card
Frequently Asked Questions
Cash crates/real or not?
Cash Crates is a fraud, not a legitimate company. It appears authentic and legitimate, but you do not receive payment, and your account is blocked when payment is due. When attempting to log in, an error message appears stating that the username or password is wrong.
However, we have discovered folks who have paid evidence. As a result, we urge that you read their terms and conditions.
Cash Crates is a fraud, not a legitimate company. It appears authentic and legitimate, but you do not receive payment, and your account is blocked when payment is due.
How do I know I can trust these reviews about Cash Crate?
For these sums, Cash crate did not offer to make a final payment. In its present condition, the website's primary purpose is to collect referral commissions from users. As a result, the only way to find out is to have Additional Contact with one of these users and ask them your questions to customer service.
Does a cash crate pay you?
Yes, but it isn't well compensated (people who have payment proofs). Cash Crate is a decent survey and GPT site in general. It won't make you a millionaire, but you may use the offers to supplement your income healthily if you stick with it.
At the beginning of each month, Cash crate sends out payments through a postal check (or PayPal for high-ranking members or gift cards). Once you've earned $20, you can request a withdrawal and wait for your check to arrive at the beginning of the next month.
Who owns cash crates?
Cash Crate is an online money-making platform that includes paid surveys and free offers. In 2006, Cash Crate was established. The headquarters of Cash Crate may be found in Las Vegas, Nevada, USA 89119. Patrick Clochesy, the CEO of Cash Crate.
How long do cash crates take to pay you?
At the beginning of each month, Cash crate sends out payments through a postal check (or PayPal for high-ranking members). Once you've earned $20, you can request a withdrawal and wait for your check to arrive at the beginning of the next month.
Bottom Line
If you want to start doing surveys and offers on CashCrate, it's incredibly simple to create an account. There are only three steps to getting started with CashCrate, and they are as follows:
CashCrate is a subscription service that is offered all over the world. Simply go to CashCrate's website and complete the registration procedure or CashCrate Login, as appropriate.
Now provide all of your basic information, such as your name, and email address. Of course, your mailing address, to get your check. Following that, you will be asked to take a brief survey to learn more about yourself.
However, no website is without flaws. Everyone has flaws and shortcomings, yet the good side of things may occasionally outweigh these flaws.
Some drawbacks you may encounter on this website include minimal payouts (as little as fifteen cents). The fact that some surveys and offers may not be accessible in your area. It is also alleged that reaching the payment barrier of twenty dollars might take a few days or a month.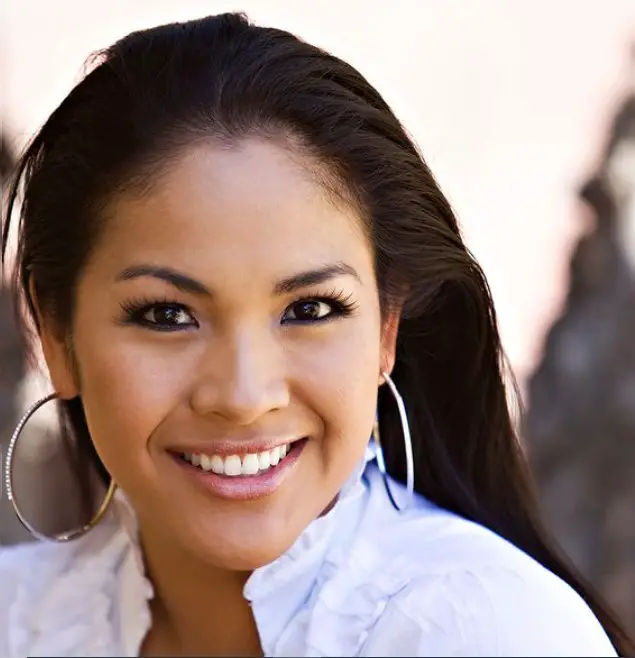 I am Lavinia by name, and a financial expert with a degree in finance from the University of Chicago. In my blog, I help people to educate by making wise choices regarding personal investment, basic banking, credit and debit card, business education, real estate, insurance, expenditures, etc.