Disclaimer
Information presented on this web page is intended for informational and educational purposes only and is not meant to be taken as legal, financial, investment or tax advice. We do not accept any responsibility for any trading or investment related losses. Please review our disclaimer on before taking action based upon anything you read or see.
Can I withdraw money from a different bank ATM? This is a question that a lot of bank clients have. As a result, we've written this post to assist you. Let's look at what an ATM is before we discuss the idea of taking money from a different bank's ATM.
An ATM is a computerized technology that allows customers to do banking transactions quickly. It is a kind of electronic banking that enables users to do financial transactions without the assistance of a bank branch agent or teller. ATMs are a secure and straightforward way to manage your money and conduct economic activities.
Customers may use it to check their bank account balances, post or withdraw cash, print financial records, and transfer money across accounts, among other things. ATMs have changed the banking process while also simplifying and reducing the banking industry's burden.
It saves clients the time and effort of physically going to their bank branch, waiting in lines, and filling out several forms to access their accounts.
Bank clients may use ATMs 24 hours a day, seven days a week. In the late 1980s, they were initially developed and utilized in the United States. Customers use ATM cards to access and use their accounts via ATMs. An ATM is a plastic card with a magnetic strip that carries the user's information.
This magnetic strip has an identifying number that aids in identifying and verifying user information through a modem to a centralized bank computer. Most ATMs are accessible to anybody with a credit or debit card, with the debit card being the most convenient.
What are some of the Advantages of Using ATMs?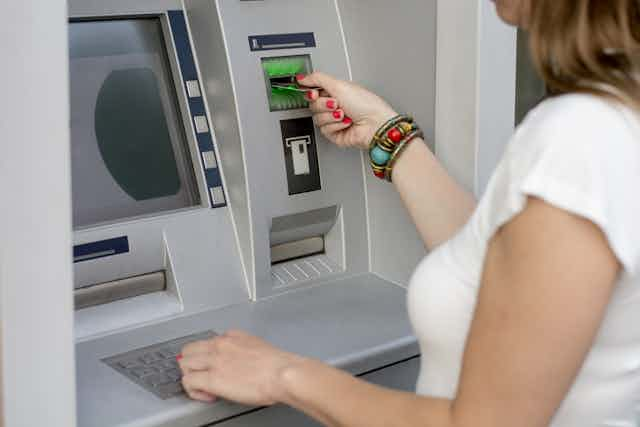 ATMs provide a variety of advantages. Among them are the following:
The quickest method of cash withdrawal
One of the most significant merits of an ATM is withdrawing cash quickly. This decreases the number of people in the banking hall and allows bank clients to withdraw money quickly.
Money deposits and transfers
You can use your ATM card to withdraw and put money in a deposit machine without going to the bank. If you don't have internet access, you may transfer cash via ATMs by entering your ATM card and selecting the transfer option. Finally, input the beneficiary's information to complete the money transfer.
Transaction specifics
Everyone is aware that requesting a bank statement may result in fees. Using one's ATM Card, one may get the mini-statement from the ATM. It's free, and acquiring a mini-statement isn't counted against the bank's limit on free ATM transactions.
Request a new checkbook.
If you don't have access to web banking, you can use your ATM card to obtain a new checkbook at the ATM. Rather than going down to your branch to file a new checkbook request; you should travel to the closest ATM, use your ATM card, and place a bid for a new checkbook.
Zero costs
Banks do not charge ATM cardholders. Hence ATM cards are frequently supplied for free. As a result, rather than having a debit card with yearly fees, it is preferable to have an ATM card with no fees.
Transactions with cash are unlimited.
Within a month, banks give limitless cash transaction possibilities via ATM card. This generally works without costing you anything more. As a result, possessing an ATM card allows you to avoid exceeding your cash withdrawal activity limit. This is a significant benefit of using an ATM card rather than a debit card.
Can I Withdraw Money from a Different Bank ATM?
Yes, you may use your bank card to withdraw money from an ATM that belongs to a different bank. This is also conceivable at a third-party ATM at a convenience shop or restaurant controlled by a third-party supplier.
Both your bank and the ATM owner may charge you a fee for the transaction, which they will deduct from your bank account. Some ATMs charge a fee to perform specific functions, such as checking your balance.
If you use an ATM outside of the United States, you may be charged a higher price. This is in addition to a payment processing fee for taking cash from your U.S. bank account in the foreign currency offered by the ATM.
Bank ATMs may be part of networks that enable subscribers to use other ATMs in the channel without paying a charge in certain situations. You can find out whether your bank is a member of such a network by searching online or using the bank's mobile app and you can frequently find nearby ATMs in the network by searching the web or using the bank's mobile app.
Some financial institutions also don't charge you to use out-of-network ATMs and will even reimburse you for the fees charged by such ATMs. Some banks impose a monthly limit on the number of ATM fees they refund. Check with your financial institution to see if they have a program like this. 
How to Make Cash Withdrawal from a Different Bank's ATM
You may withdraw money from your bank or other banks using an ATM. The only thing you'll need is a bank-issued ATM debit card. You could be perplexed if you need to use your ATM card at a different bank. But hold on! Don't be perplexed. It's incredibly straightforward and straightforward to use.
All you have to do is follow a few simple instructions. However, keep in mind that each bank has a daily withdrawal restriction. And you'll have to inquire with the bank about it.
Step 1: Visit the bank
Go to the bank or financial center with the ATM. Even though they are not your bank, many ATMs operate similarly.
Step 2: Place your ATM card in the slot.
In the ATM, insert your ATM card (You may see a green slot or any slot). The image is commonly attached to the ATM by specific manufacturers. In the same manner, you must insert your ATM card into the ATM.
Step 3: Choose a Language
Choose your language from the list that appears on the screen.
Step 4: Put your four-digit ATM pin in the box provided.
This is a crucial component. You must enter your four-digit password using the keypad. Make sure no one can see your password as you're typing it in. Also, do not reveal your password to anybody. Also, make sure you use the correct password. Your ATM card may be disabled if you input the incorrect password three times.
Step 5: choose a transaction.
Many choices, such as withdrawing money, transferring funds, and checking your balance, are available in this area. You must pick withdraw money in this situation.
Step 6: Choose a Username and Password.
Following that, numerous sorts of accounts will appear on your screen. You must choose an account type, such as savings, current, or other.
Step 7: Enter the amount you want to withdraw.
You must input your withdrawal amount and hit enter in this box. However, ensure that your withdrawal amount does not exceed your account balance. Otherwise, the transaction may fail.
Step 8: get the money.
In this section, you must receive your money from the machine's bottom slot. Take your cash before the timer runs out.
Step 9: get a receipt printed.
After you've collected your funds, you'll be asked if you want a printed receipt or not. You may do anything you want.
Step 10: another operation
Choose that option if you wish to make another transaction.
Step 11: Bringing Your Session to a Close
Before exiting the ATM area hit the cross or cancel button to complete your transaction. Also, don't forget to pick up your ATM card.
Frequently Asked Questions
Can I withdraw money from a different bank ATM?
Yes. You may usually use your bank card to withdraw money from another bank's ATM. This is also conceivable at a third-party ATM at a convenience shop or restaurant controlled by a third-party supplier.
Both your bank and the ATM owner may charge a fee for the transaction, which they will deduct from your bank account. Some ATMs charge a fee to perform specific functions, such as checking your balance. Suppose you withdraw money from your U.S. bank account in whatever foreign currency the ATM offers.
In that case, you may be charged a higher currency conversion surcharge if the ATM is located outside of the United States.
What is the maximum amount I may withdraw from a separate bank's ATM?
Different ATM withdrawal limits may be set by two persons with the same bank and checking account. Per workday, the sum is usually about $1,000 or less.
How much does it cost to move money from one bank to another?
Non-customers pay $1.50 to $3.50 each transaction at bank ATMs, although non-bank ATM operators often charge more, up to $10 per transaction.
Is it free to make a cash withdrawal from my bank's ATM?
Yes. You will not incur an ATM fee if you take cash from an ATM owned by your bank.
Conclusion
In conclusion, banks come with various merits. And if you desire more help on how to withdraw money from a different bank ATM, the tips above will aid you immensely.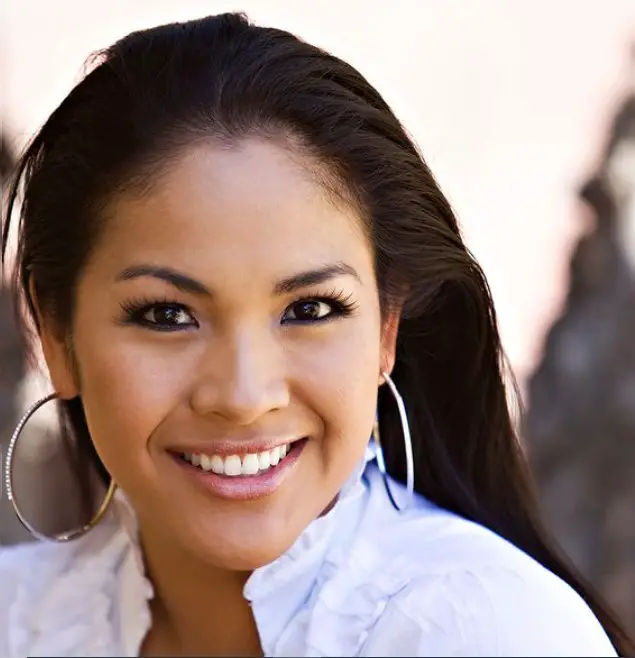 I am Lavinia by name, and a financial expert with a degree in finance from the University of Chicago. In my blog, I help people to educate by making wise choices regarding personal investment, basic banking, credit and debit card, business education, real estate, insurance, expenditures, etc.