Disclaimer
Information presented on this web page is intended for informational and educational purposes only and is not meant to be taken as legal, financial, investment or tax advice. We do not accept any responsibility for any trading or investment related losses. Please review our disclaimer on before taking action based upon anything you read or see.
The business analyst in investment banking is a catalyst for change. Business analysis is a method for implementing and managing change in financial institutions. This is true whether they are for-profit companies, governments, or non-profit organizations.
The term "business analyst" isn't the exclusive job title for those who work in business analysis. Business systems analysts, systems administrators, needs engineers, process consultants, project leaders, product owners, and corporate analysts get used in this context.
This is in addition to other positions such as business architect, financial analyst, business analytics expert, data scientist, and others. Many additional occupations, including management, project planning, corporate development, application development, quality control, and interface design, depend primarily on business analysis abilities for success.
Thus, we have made this post on business analysts in investment banking to aid you.
The business analysis gets used to discover and express the need for change in how financial firms operate and help those organizations make that change.
Professionals who work as business analysts often find and outline solutions that will help a company offer more value to its stakeholders. Business analysts also work at all levels of a business, and they may be engaged in anything from strategy development to enterprise architecture development.
This includes taking a leadership role in developing program and project objectives and requirements and promoting continual improvement in technology and procedures.
Who is an Investment Banking Analyst?
Accountancy, Financial Modeling, Funding, and Project Appraisal are all sections in which an Investment Banking Analyst collaborates with the investment banking team.
These analysts have a strong understanding of Excel and are skilled at using VBA to evaluate market data and financial modeling. The analytical task includes creating an economic model for various initiatives.
Core skills for Business Analyst in Investment Banking
It's critical to consider the abilities necessary for the position when it comes to grasping the concept of "business analyst in investment banking," it's critical to consider the abilities necessary for the position.
An investment banker's duties include performing market research, following financial trends, and managing a slew of administrative tasks. The specific charges vary according to the company, division, and industry group.
The following actions should get expected of business analysts in investment banking:
Conducting research and analysis
Investment banking business analysts spend hours examining market reports and datasets to get relevant data to enhance decision-making. Finding and comparing stocks, analyzing the performance of various firms, and creating company profiles for accounts are all examples of research.
On any one day, they may spend numerous hours researching the newest healthcare technologies, the extent of American oil deposits, or developing market economies in Asia.
Valuation and financial modeling
Many primary valuation methodologies get utilized when assessing a firm as a going concern: DCF analysis, similar companies, precedent transactions, and financial modeling.
People who are excellent with numbers are also needed to calculate financial measures. And this is one of the everyday obligations that a business analyst in investment banking may anticipate having.
Putting together investment presentations
Business analysts in investment banking need pitch book presentations. They also get expected to do the bulk of the job, including slide preparation and presentation delivery. The analyst should also prepare for unexpected and unrealistic pitch and presentation deadlines.
Administrative responsibilities
Business analysts in investment banking may be asked to schedule meetings, make reservations, prepare notes, print papers, revise reports, and email updates to team members in addition to their typical tasks.
They may prepare coffee, reserve a cafe for a group supper, repair printers, and conduct such little chores multiple times. Because they execute so many administrative tasks daily, some investment analysts refer to "mini-admins."
Project Financing 
In investment banking, a business analyst may assist with project financing. This comprises the Lenders providing money to the developers for the project to be developed. This works by looking at a specific task's risks and future cash flows.
To fund economically separate capital investment projects, raising funds on a limited-recourse or non-recourse basis is also necessary. The money lenders are mainly concerned with the project's cash flow as a source of revenue to pay their debts. This generally offers a return on their investment in the project and a return on their equity investment.
Acquisitions and Mergers
In investment banking, business analysts often assist financial organizations in making decisions. Assessing the facts is frequently required throughout the Merger & Acquisition process. This involves being aware of what you're purchasing.
This is common in specific sectors or with a target that might benefit from an established firm. The buyer is purchasing a solid position rather than vulnerability. Performance, managerial experience, systems, culture, marketing capabilities, and other factors may describe strengths.
Furthermore, the worst acquisitions often occur in "hot" M & M&A markets or competitive bid circumstances (overpayment). As a result, a business analyst in investment banking may often prevent this.
Advantages of Business Analyst in Investment Banking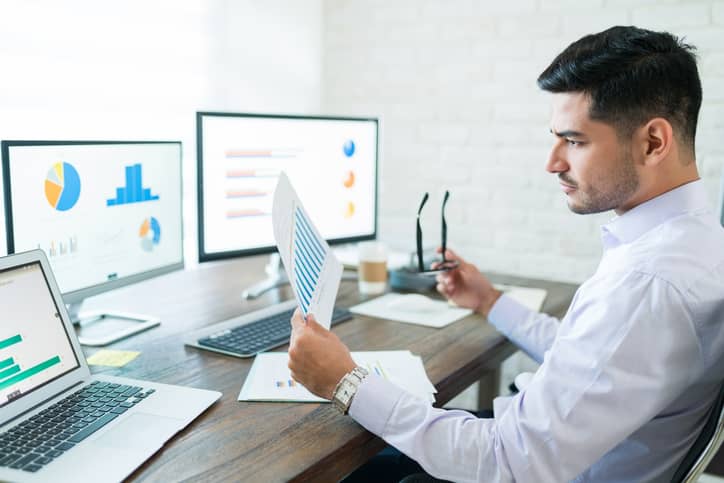 The following are some of the merits of working as a business analyst in investment banking: 
Networking
This is the work for you if you enjoy working in groups and true since you expect to work with all internal stakeholders and company heads.
This is in addition to the customer and client base on the outside. As a result, this is essential with the company's "who's who." Not to mention that when you have to communicate with customers in their homes, travel becomes a necessary component of the work.
This will assist you in comprehending the processes that occur in your surroundings.
Multitasking on a variety of fronts
A business analyst frequently keeps a bird's eye perspective in investment banking and works on many projects simultaneously. They must analyze requirements, think about research options, and comprehend functional and technical specifications.
This is in addition to being a Team Leader, Change Agent, handling paperwork meetings, and communicating with clients through PowerPoint presentations.
All of these things typically happen in a single day. They must address all aspects of a project while being flexible and accessible. It's no surprise that they're the most sought-after employees.
Expands the possibilities possibility of employment
This position does not limit you to IT or any particular domain. It is, in reality, quite adaptable. You may determine how you want to go in this profession with as little as 3-5 years of experience.
If you desire to specialize in a particular topic or technology, a Functional Analyst becomes a viable alternative. Another alternative is to work as an IT Business Analyst, which allows you to act as a liaison between business and technology.
This position also opens up the Managerial Vertical, where someone with the necessary experience and abilities might explore a project management post.
As a result, a job as a business analyst in investment banking is in great demand. This is true because it gives you the freedom to pursue whatever position you choose while also developing.
Flexibility and independence
Because your job entails interacting with upper management, there is very little micromanagement. This is in addition to a large deal of autonomy in incorporating responsibility, trust, and creativity into work completion.
Every day is different for a business analyst in investment banking. The employment market is likely to increase as more companies recognize the value of a specialized business analyst role.
The position comes with excellent remuneration. The business analyst profession is ideal, with a strong feeling of success and contribution that you obtain when executing your job.
Financial stability, professional advancement, and professional happiness are its three cornerstones. If you're a recent graduate searching for a job, a business analyst position should be top of your list.
Frequently Asked Questions
What are the responsibilities of a business analyst in investment banking?
The following are the main tasks of a business analyst in investment banking:
Prepare a pitch book for meetings with clients, such as M&A and LBO pitches.
Prepare financial models and conduct an economic analysis of businesses promptly.
Assist with the coverage objectives with the Investment Banking Associate.
Current events, values, and crucial financial data are all monitored in the sector.
Organize financial data and analysis with clients.
Client engagements and industry research
How can I get a job as a business analyst in investment banking?
Understanding the foundations of business is one of the first stages of becoming an investment banking business analyst.
Learn how to do a business analysis.
Recognize the different financial software programs.
Learn how to use modeling and management tools for requirements.
Work on your social abilities.
Obtain training and certification.
Is it viable for a business analyst to advance to the financial analyst position?
You'll need the Business Analyst / Business Analytics Certification to start with business analysis. It would help if you had an approved permit from the Financial Industry Regulatory Authority to work as a Financial Analyst (FINRA).
Is it preferable to be a business analyst or a financial analyst?
The biggest difference between a financial analyst and a business analyst is that the earlier is more interested in investing. While the former is more concerned with management and operation, the latter is more concerned with the former. It all comes down to which region has the greatest confidence and experience.
Conclusion
Finally, finance and investing provide a variety of advantages. If you want more assistance, the above spotlight on financial analysts vs. investment bankers will be of great use.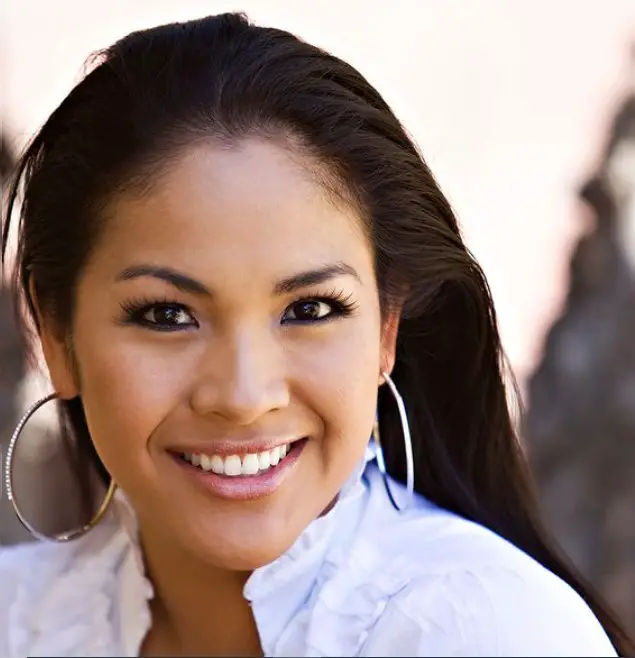 I am Lavinia by name, and a financial expert with a degree in finance from the University of Chicago. In my blog, I help people to educate by making wise choices regarding personal investment, basic banking, credit and debit card, business education, real estate, insurance, expenditures, etc.