Disclaimer
Information presented on this web page is intended for informational and educational purposes only and is not meant to be taken as legal, financial, investment or tax advice. We do not accept any responsibility for any trading or investment related losses. Please review our disclaimer on before taking action based upon anything you read or see.
PayPal is a financial services platform founded in the United States. Today, it has a global presence and uses the email address as the main account reference. This allows you to make payments without entering your bank details. Furthermore, holders of a PayPal account can make transactions through the best PayPal debit cards. With one of these cards, PayPal allows you to make payments and transfers using the funds from your account but processing the final transaction in their systems.
In addition, PayPal became well known for being one of the first tools to send and receive money online. However, it does not only offer this service. PayPal also offers credit and debit cards, with which you can access, your balance to make online payments and personal purchases in stores. On the other hand, their use can be a bit confusing in some cases. Thus, the highlight of the best PayPal debit cards below would aid you greatly.
Advantages of Creating a PayPal Account
If you have a startup and have been looking for the best online methods to receive online payments for your products and services, then you must know the advantages of creating a PayPal account for your business or personal needs. 
According to PayPal, they have more than 325 million active accounts in 200 markets and more than 200 currencies worldwide. However, despite being a very popular account worldwide, creating a PayPal account is not perfect for all small businesses.
But calm down! Here we present the advantages of using PayPal as your main online payment system for your business.
These are the advantages of creating and using a PayPal account for your business:
It is easy to set up and use.
It is quite likely that your future customers are familiar with this online payment system.
You do not need to have a merchant account to receive PayPal payments.
Your customers do not need to create a PayPal account to make payments.
You can create and send invoices through your account.
PayPal fees and commissions are lower than many online business accounts (currently 2.9% + $0.30 for debit and credit card purchases).
You can set up recurring payments.
It is possible to integrate PayPal with various shopping cart systems (different e-commerce).
You can buy from millions of websites and web portals.
You pay only with the username and password of the debit card.
You do not have to share your card details for every purchase.
In the event of a problem with the purchase, you will be covered by PayPal Buyer Protection.
Most importantly, it is safe.
Best PayPal Debit Cards
PayPal debit MasterCard 
PayPal Prepaid Debit Card
PayPal has three different debit card options. This includes:
The PayPal debit MasterCard 
PayPal prepaid debit card
PayPal debit MasterCard 
The PayPal debit MasterCard is a card that works much like a standard bank account debit card. Instead of "loading" funds like on the prepaid card, you can spend the money directly from your PayPal account balance.
How to use the PayPal debit MasterCard 
To use the card, you will need to have funds in your PayPal account from payments you have received or transfers you have made to the account, for example. If you do not have funds in your account before using the card, your purchase will not go through. This can only go through if you establish a backup source of funds. This can be your bank account, which allows you to spend even if you do not have money in PayPal. Also, you can only withdraw cash if you have enough funds in your PayPal balance.
PayPal debit MasterCard: Business Account 
Currently, the PayPal debit MasterCard is only available for certain business accounts. On the other hand, individuals who do not run a business will have difficulty obtaining this card.
To obtain this card, you will need to have a business account, open one, or convert your existing account into a Business account. If you convert your personal PayPal account to a business account, you may be forced to pay fees to receive payments, which was not the case with your account.
Benefits of the PayPal debit MasterCard
Some benefits of this card include:
Cashback
The main benefit of the PayPal debit MasterCard is that you get a one percent cash back on certain purchases you make with the card. On the other hand, be sure to choose "credit" at checkout when paying. In addition, you will have faster access to the payments you have received from customers.
Easy usage 
If you need to buy more things, you can pay with your debit card instead of waiting to transfer the money to your bank account.
No monthly fees
There are no monthly fees with the PayPal debit MasterCard, but you may have to pay fees for certain transactions like ATM withdrawals and cash advances.
More security 
PayPal will make a credit report request when you apply for a PayPal debit MasterCard. This is primarily to verify your identity and check for any major issues.
Swift business transactions
The PayPal debit MasterCard is aimed particularly at small and medium-sized businesses (self-employed, micro-businesses, SMEs, etc.). Indeed, they were initially weakened by the current economic context. However, as most companies generally only use one Paypal account to pay for their purchases, this gives them quicker access to their funds. 
The PayPal debit MasterCard is also the ideal means of payment for all of your professional expenses online or in-store, and in particular:
The purchase of your supplies (stationery, IT, etc.);
Courier costs (sending parcels, postage stamps, etc.);
Communication and marketing expenses (flyers, advertising items, etc.);
your business lunches;
Your business trips (plane or train tickets, hotel nights, etc.);
Transport costs (toll, gasoline, parking, etc.);
etc.
PayPal Prepaid Debit Card
The PayPal prepaid debit card is a debit card that is part of the group of cards of this brand. Like any prepaid debit card, you must have funds available to use it. Therefore, the first thing you should do is transfer funds to it so that you can use that money later. 
Key facts about the PayPal prepaid debit card:
It is not like a standard debit card that draws funds from a bank or credit union checking account.
Unlike a credit card, it doesn't allow you to spend money you don't have.
The card does not allow you to withdraw funds from your PayPal balance. Rather, you must load funds onto the card before you can use it.
Benefits of the PayPal prepaid debit card
Absence of debts
The PayPal prepaid debit card is useful for managing your expenses because you can only spend what you have loaded on it. In this way, it is impossible to accumulate debt and overdraft fees. 
Easy to get
Almost anyone can get the PayPal prepaid debit card, even if you've never built up a credit history or have bad credit. However, prepaid cards are notorious for fees, so be careful and avoid having charges eat up the entire balance on your prepaid card.
Free
You can get a free PayPal prepaid debit card if you order it online through PayPal. You can also buy the card at participating merchants (originally, merchants sell the cards for $ 4.95, but prices vary).
More security
The funds in your PayPal prepaid debit card are FDIC insured, and there is no credit check to open an account. Once you activate the card by providing your information, such as your social security number, you will use features similar to a bank. This includes paying bills online and adding your salary to the account via the direct deposit option.
Easy integration
Although the card does not allow you to withdraw funds from your PayPal balance, you need a PayPal account to operate it. You can do this by easily integrating it into an account you already have or a new one.
Easy financing
Your PayPal account is used to view the card balance, pay bills online, and add funds to the card from your bank. On the other hand, you can use the PayPal prepaid debit card as a financing method for PayPal payments if you wish.
Frequently Asked Questions
Is the PayPal debit card worth it?
The PayPal debit card is worth it because it comes with diverse benefits.
Which PayPal card is best?
The best PayPal card is the PayPal debit MasterCard.
Is it better to pay with PayPal or a debit card?
Paying with a PayPal card is better, as it comes with additional security
Where can I get a PayPal Card?
You can get a PayPal card online
How much is a PayPal card?
PayPal cards usually come for free.
Is PayPal dangerous to use?
PayPal provides extra security for its users.
Can I use my PayPal debit card with zero balance?
Yes.
Is PayPal cash card a debit card
Yes.
What is bad about PayPal?
The major bad fact about PayPal is that it can freeze your accounts without any initial warning. 
How much money can you put on a PayPal prepaid card?
The maximum money you can put on a PayPal prepaid card is $15,000.
Conclusion
In conclusion, PayPal is an excellent choice for all. And if you desire to harness the benefits of its cards, the highlight of the best PayPal debit cards above would be indispensable for you.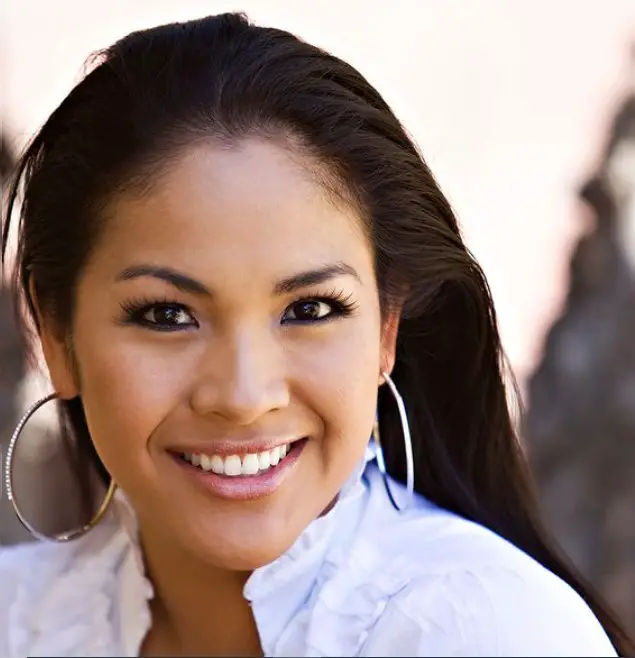 I am Lavinia by name, and a financial expert with a degree in finance from the University of Chicago. In my blog, I help people to educate by making wise choices regarding personal investment, basic banking, credit and debit card, business education, real estate, insurance, expenditures, etc.