Disclaimer
Information presented on this web page is intended for informational and educational purposes only and is not meant to be taken as legal, financial, investment or tax advice. We do not accept any responsibility for any trading or investment related losses. Please review our disclaimer on before taking action based upon anything you read or see.
Have you been in financial trouble, and your credit report is damaged? Getting the Best credit cards to build credit, despite having bad credit, could help you turn things around.
Your credit report is a reflection of your borrower profile. It contains information about your past and current borrowing, your repayment behavior, your debt ratio, and bad checks, among others.
Data is provided by financial institutions and service providers (electricity, internet, cell phone, etc.) to credit reporting agencies. Based on this information, you are usually assigned a rating. This tells lenders your ability to repay the loan or credit you are applying for. The higher it is, the better your creditworthiness.
Furthermore, more than 30% of the world's population has a score lower than 600, which banks consider as someone with "bad credit." So if you have bad credit, you are not alone. On the other hand, having a bad credit record makes it quite difficult to build credit since banks see you as a "higher risk." The good news is that we have done the research and found for you the information on the best credit cards to build credit.
Credit cards for people with bad credit fall into two major categories:
Secured credit cards.
Unsecured credit cards.
Your credit score and the problem affecting your credit will determine what type of card is right for you.
What is your Rating or Credit Score?
Credit bureaus use a scoring system between 300 and 900. A score over 750 is excellent. It indicates that you are a low risk for the lender. A score of 500 or less will make access to credit more difficult. In this case, the conditions for obtaining a loan may be more severe and sometimes less advantageous (higher rate, endorser required, etc.)
The ratings are made up of a letter, the type of credit, and a number, your profile. The majority of ratings are type "R" for "revolving credit." The number 1 means that you have almost exemplary behavior. Conversely, the number 9 indicates that you have bad credit.
How Credit Cards work for People with Bad Credit
The biggest difference of credit cards for people with bad credit is that they have lower amounts and higher interest rates. In this article, we will provide you with different options of the best-secured credit cards and unsecured credit cards and their respective advantages and disadvantages. This information will help you better understand your options and possible credit card terms for which you may apply.
Best Credit Cards to Build Credit
If you've been in financial trouble, you could use some of the Best credit cards to help rebuild your credit.
For their part, these credit cards are one of the best tools to build your credit. Some of them can also help restore your credit report if you have had financial troubles that have negatively affected your rating.
Here are some options available to you:
Capital One® Secured Mastercard®
If your credit is damaged, the Capital One® Secured Mastercard® is a great card to start rebuilding.
Most secured cards generally require you to make a deposit equal to your credit line, and you have to submit the full deposit in advance. However, with Capital One® Secured Mastercard®, you can get a $ 200 credit limit for a $ 49, $ 99, or $ 200 deposit. You can also make installments deposits. If you make your first payments on time, you may be eligible for a higher line of credit without depositing extra money.
Discover it® Secured
The rewards and other features of this bad credit secured card are better than many cards not secured for good credit. Thus, Discover it® Secured card is one of the best credit cards to build credit. Not only does it have a $ 0 annual fee, but it also offers diverse rewards.
This includes a 2% cashback for up to $ 1,000 in expenses per quarter at restaurants and gas stations and 1% on all other expenses. You can also manage your account responsibly for eight months, and Discover will review it for a possible upgrade to an unsecured card.
OpenSky® Secured Visa® Credit Card
This Credit Card is a solid option for people struggling to build or rebuild their credit and those who don't have access to traditional banking services.
Unlike most other credit cards, this Secured Visa® credit card does not require a credit check, so even people with badly damaged credit can qualify. However, you will still need to pass the income standards. In addition, to access this card, you do not need to get a bank account. You can pay your bills or make your deposits by debit card, bank transfer, check, or money order.
DCU Visa® Platinum Secured Credit Card
This Guaranteed Bank Card is a negative credit card insured, yet it offers a cheaper rate of return than several unprotected cards for individuals with strong scores. There are no yearly fees, variable rate fees, cash credit service charges, or international trading costs with this card.
Green Dot primor® Visa® Gold Secured Credit Card
Although it's always best to pay off your credit card in full each month (especially when you're trying to build up credit), the Green Dot Gold Secured credit card's low-interest rate is very functional when it comes to balancing your finances.
Credit cards for people with bad credit tend to have very high-interest rates, often 25% or more. However, the Green Dot Gold Secured credit card offers a lower rate than you'll find on many products for people with good or excellent credit.
The current Annual Percentage Rate (APR) here is 9.99%. There is also no penalty fee if you pay late. The card allows lines of credit of up to $ 5,000, assuming you have the equivalent cash to deposit as collateral.
Credit Builder Secured Visa® Credit Card
The Credit Builder Secured Visa® credit card makes it easier to grow your credit line over time to give you more flexibility and keep your credit utilization low.
This credit card also allows you to increase your credit limit simply by adding money to your deposit in increments of $ 50. (Minimum deposit is $ 300). Most guaranteed cards do not allow you to add more money to your deposit or request a credit limit increase. Your deposit also earns interest when using this card.
US Bank Harley-Davidson® Visa® Secured card
You don't need to be a Harley enthusiast to use this secured card. It is a decent product that you can use to build a good credit history.
USBank's Harley-Davidson® Secured Visa® Card has a $ 0 annual fee and allows credit limits of up to $ 5,000. There is also a rewards program. Here, you earn 1 HD Genuine Rewards point for every dollar spent. Every time you accumulate 2,500 points, you get a $ 25 HD gift card redeemable at Harley dealers or the Harley-Davidson online store.
Frequently Asked Questions
Is it Hard to get a Discover Card?
Getting a Discover card may be hard if you are an average person with a credit score between 680-and 703.
Is it Better to get Cash Back or Points?
Both options come with various merits. Cashback tends to be quite easy to redeem and flexible. On the other hand, points offer the possibility of a higher reward value per dollar spent and a paid-for vacation.
Can I Get a Credit Card with a 450 Credit Score?
With proper research, you can get a credit card with a 450 credit score.
What is Higher than a Black Card?
The Mastercard® Gold Card™ is higher than a Black Card.
 How Many Credit Cards are too Many?
There's no recommended number of credit cards you can have. Your ability to pay all bills on time, as well as your spending habits, would determine your ideal number.
Which Credit Card gives the Best Rewards?
The following credit cards usually give the best rewards when used:
The Platinum Card® from American Express.
Citi® Double Cash Card.
Discover it® Cash Back.
HSBC Premier World Elite Mastercard®
Chase Sapphire Preferred® Card.
Discover it® Student Cash Back.
Citi® / AAdvantage® Executive World Elite Mastercard®
Discover it® Secured Credit Card.
 How Many Credit Cards should I get to Rebuild my Credit?
There is no ideal number of credit cards considered right if you want to rebuild your credit. The number usually depends on diverse factors, such as your current credit score and your spending habits.
What Credit Card do Billionaires use?
Most billionaires use The American Express Centurion Card.
Conclusion
In conclusion, it is not ideal to have a bad credit rating. The loan terms you get will not be as good as those of people with good credit. Thus, it is best to improve your credit score as much as possible. You can easily do this by using the cards highlighted above.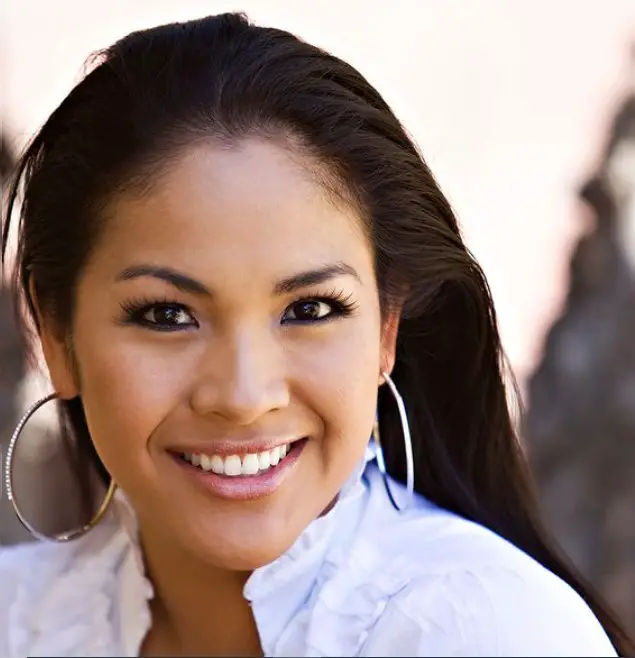 I am Lavinia by name, and a financial expert with a degree in finance from the University of Chicago. In my blog, I help people to educate by making wise choices regarding personal investment, basic banking, credit and debit card, business education, real estate, insurance, expenditures, etc.