Disclaimer
Information presented on this web page is intended for informational and educational purposes only and is not meant to be taken as legal, financial, investment or tax advice. We do not accept any responsibility for any trading or investment related losses. Please review our disclaimer on before taking action based upon anything you read or see.
Thousands of brilliant ideas die due to a lack of financing and support for every fantastic idea that gets funded. This is the issue that Angel Investment Network (AIN) seeks to address. The primary purpose of AIN is to connect businesses and investors. It also addresses the issue of startup discoverability. But, exactly, how does the app function? Keep reading this angel investment network review to find out.
The AIN app allows investors and entrepreneurs to interact and collaborate based on their common interests. Defined, it assists entrepreneurs in locating finance collaborators and investors to help them begin a new business or expand an existing one.
While many platforms cater to either the entrepreneur or the investor, Angel Investment Network provides tailored services. We'll go through this service in detail in our angel investment network review, so keep reading to find out more.
What is the Angel Investment Network, and how does it work?
Angel Investment Network was founded in response to a demand for a platform to link entrepreneurs with possible investors. Their main goal is to connect entrepreneurs searching for funding to expand their concept with investors who have the appropriate funds, connections, and expertise to help them succeed.
Entrepreneurs submit their company ideas to the Angel Investment Network through the website. Following that, any interested investors may contact the company to see whether they want to invest.
This gives an accessible platform for entrepreneurs with a great concept to receive the capital they need from investors searching for profit.
In addition, things have changed. And, as a result, society has become more aware of and supportive of startups, even though there are sometimes insufficient channels to support them. Individuals with entrepreneurial ideas abound in our neighborhood. It lacks the critical contacts to prospective investors who can help these enterprises get off the ground.
In 2021, there were a lot of new companies in the United States. They do not, however, get support. As a result, they do not increase, and, as a result, the majority of them shut down soon after opening. The Angel Investment Network enters the scene at this point.
Available Services by Angel Investment Network
The Angel Investment Network is a massive network that connects businesses with investors. They provide an essential service by acting as a go-between for companies and investors. The Angel Investment Network's website includes a straightforward signup form.
Whether you're an investor or a firm, you can quickly join up using your email address. Businesses may then post their pitch deck to the platform and connect with investors interested in their company strategy. As a result, the required funds must get raised.
Investors may choose whatever firm they want to invest in, while entrepreneurs must submit their pitch deck and patiently wait.
Similarly, it is not required to locate an angel investor via the Angel Investment Network. Another essential benefit that this website automatically provides is assisting a person in finding the proper business partner.
When you interact with individuals from various backgrounds and fields of experience, you may build a more varied and dynamic workforce for your company.
As a result, the firm performs better when numerous experts' perspectives get sought on various matters. Anyone may register for free as both a prospective entrepreneur and an investor on Angel Investment Network. An in-depth examination has been committed to making the whole procedure much simpler to understand.
As a result, the Angel Investment Network encourages new companies and entrepreneurs and helps fund them. This encouragement also contributes to the overall economy's development.
Angel Investment Network facilitates worldwide business via a streamlined process of interaction and communication.
Why must one adopt an Angel Investment Network?
The Angel Investment Network has numerous years of expertise in the industry to link firms to investors, having been in the market for over 15 years.
They've positioned themselves among the most well-known platforms for attracting company investment in the United States and Australia. They have 18 distinct industries where investors may pick a firm to invest in. This is in addition to a variety of chances for these investors.
Fintech, real estate investing, and other areas get included. When it comes to finding a fundraising platform, Angel Investment Network is an attractive option. This is true since they have a history of feedback and experience. They've also raised $400 million in the capital, indicating that they're capable of doing so again.
Advantages of Operating with Angel Investment Network
Working with an angel investment network has several advantages, including:
Angel Investment Network is a well-equipped network that can meet all of its customers' demands. This comprises investors and entrepreneurs, all while upholding professional and ethical standards.
They provide a variety of sectors to their customers who want to engage in firms as Angel Investors, including home and the rapidly growing IT industries.
The platform is simple to use. The platform also makes it possible to link firms with the necessary scaling potential with the relevant investors in a simple manner.
The Angel Investment Network crew is very attentive to their entrepreneurs and investors in dealing with issues and ensuring a seamless transaction.
Drawbacks of Operating with Angel Investment Network
The following are some disadvantages of working with an angel investment network:
There aren't many genuine investors. One of the most prominent drawbacks users who have shared their business pitch decks is the lack of real investors. As a result, less investment gets attracted for a high-potential firm.
Another significant disadvantage is that if a person does not get an investor for their company pitch deck, they do not receive a refund of their registration cost. In the long term, this results in financial loss.
The platform allows personal information, such as email addresses, to be shared with prospective spammers. As a result, if a person registers with Angel Investment Network, they are likely to get many spam emails.
How Angel Investment Network Can Improve their Services 
There are various ways that the Angel Investment Network may expand and become more effective in enhancing customer service for both entrepreneurs and investors.
One of the essential areas to concentrate on is a more practical approach for screening the investors they bring on board. This ensures that the investors are not con artists and can finance and invest in a growing company. Furthermore, they should maintain the entrepreneurs' information secure and private to prevent spam emails from being sent to their clients.
This spam would only serve to tarnish the company's reputation. It may also disrupt the potential consumer market, as people want to avoid receiving excessive and unneeded spam in their emails.
Media recognition for angel investment network
Many newspapers and publications have profiled the Angel Investment Network since it has been in the market for many years and has been successful on numerous occasions. DailyMail has listed them as one of the top investment-generating firms.
Meanwhile, the BBC and TechCrunch had only good things about the firm. A firm's legitimacy gets shown by the presence of well-known media outlets that only speak favorably about it.
Furthermore, Angel Investment Network has gotten cited in Real Business, Stern, Financial Times, Forbes, and The Guardian, all of which are well-known publications throughout the globe.
Angel Investment Network has therefore established its position in the marketplace of functioning as a middleman between entrepreneurs with an idea and possible investors, having gotten discussed favorably.
As a result, they simplify people to locate business partners and launch their businesses.
Frequently Asked Questions
Is angel investing a good investment?
Yes. For angel investors, the effective internal rate of return on a successful portfolio is about 22%. Though this may seem attractive to investors, cheaper sources of capital are seldom accessible for such projects.
Is it necessary for you to repay angel investors?
No. Because you're granting ownership shares in return for money, having an angel investor implies you won't have to repay the cash. Angel funding often gets reserved for enterprises that have progressed past the startup stage.
What are the advantages of investing in angels?
The following are some of the advantages of angel investing:
They make swift investment judgments.
They provide you with access to critical information and connections.
Do not need repayment or interest.
They're not hard to get by.
They may be able to get extra funding.
They boost a company's reputation.
Is there a scam with the angel investment network?
No. Despite what some reviews claim, Angel Investment Group is not a scam. On the other hand, fraud may occur within the network if you fail to do your due diligence.
It is, in general, one of the best venues for prospective entrepreneurs to contact possible investors for free. As a result, this website brings value to an individual's life by giving them a source of income. Still, it also allows for cross-country transactions, which contribute to a country's general economy.
There have also been numerous successful businesses that have raised funds using this network, as a result, acting as evidence that Angel Investment Network is not a hoax and that obtaining money is solely dependent on luck. This is on top of their capacity to sell the goods on the stock exchange.
Conclusion
In conclusion, it should get emphasized that Angel Investment Group is one of the most effective platforms for connecting investors and entrepreneurs, earning it an excellent rating.
Even though some people have been denied financing and refuse to believe that this might be their company model, Angel Investment Group continues to flourish. This gets accomplished through creating investments in a variety of firms.
Thus, it thrives in customer service and aids businesses set up them in society. Furthermore, the Angel investment network review will aid you immensely.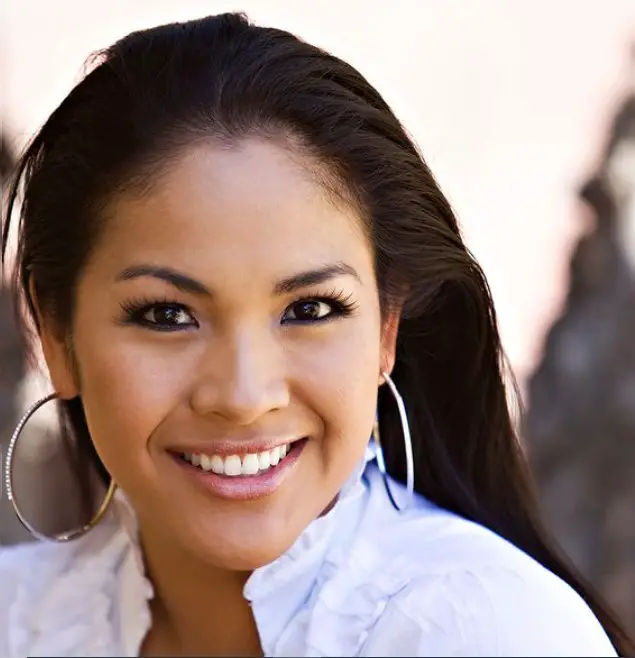 I am Lavinia by name, and a financial expert with a degree in finance from the University of Chicago. In my blog, I help people to educate by making wise choices regarding personal investment, basic banking, credit and debit card, business education, real estate, insurance, expenditures, etc.