Disclaimer
Information presented on this web page is intended for informational and educational purposes only and is not meant to be taken as legal, financial, investment or tax advice. We do not accept any responsibility for any trading or investment related losses. Please review our disclaimer on before taking action based upon anything you read or see.
Fate is always lurking and ready to break down cars in the middle of a journey. It doesn't matter whether the vehicle is brand new, vintage, or feeble. It can happen at any moment that it stops or breaks down while traveling. To this end, the help of a roadside assistance business will be needed. In this guide, I will show you how to start a roadside assistance business. 
It doesn't matter if in the city, or on a freeway, on a sunny day, or in the pouring rain, a car can suddenly break down. This also hits in at best, leaving drivers with the engine off in an emergency lane.
At this point, such drivers have got no alternative but to pay for a roadside assistant's help. Thus, many people usually ask how to start your own roadside assistance business. Below, we have highlighted this in detail.
Furthermore, you must consider those products or services necessary for people whenever you think about starting a business. The vanity also sells, but those activities or items that cover a need that takes precedence over the will of the customers are the ones that have the most security of generating income. 
Such is the case with roadside assistance services. With this business, money is earned by helping vehicles that have been damaged and cannot be moved without help. It is also an advantage that customers are the ones who make contact so that not much time is wasted trying to convince them to use the service.
How to Start Roadside Assistance Business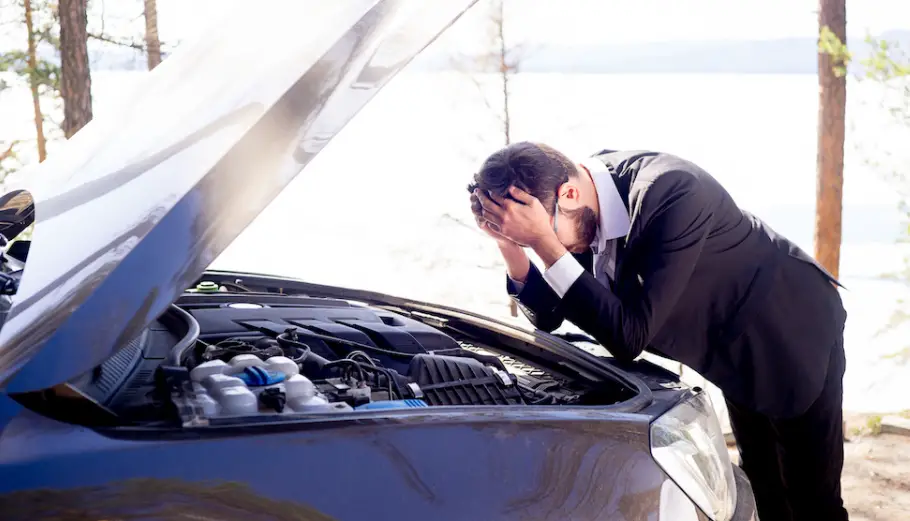 If you have finally decided to create your own roadside assistance business, the following steps will aid you effectively:
Perform adequate market study
Before starting a business of this type, it's best to study how the market moves. We assure you that this goes beyond getting a tow truck or trailer. So, knowing how the activity is developing and the quality of the service others are offering is helpful to think about what strengths they have and what their weaknesses are.
This will help you improve, and what added value you could offer (something the competition does not have).
Get the best legal entity possible
When it comes to launching and running a roadside help company, deciding on a legal organization is crucial. You may need to solicit the help of a lawyer or auditor to help you choose a legal corporation.
The number of taxes you'll have to pay is largely based on the type of business you are involved with. For example, your tax payments will be primarily loaded up with paperwork if you are an LLC.
Suppose you're an individual head of an S-Corp or an M&A company. In that case, your tax expenses will fall significantly due totality and the amount of paperwork behind the scenes at every level.
Get a catchy business Name 
When it comes to starting your own emergency roadside company, you'll need to make an additional difficult choice: what to name it. It is critical that your company has the right identity since it will help you to positively convey your image to your customers. Your company name should be distinctive, distinct, simple to say, and imaginative.
See this post about How to Cash a Business Check.
Get the right insurance policies
When you first start your breakdown help the company, make sure you have the right insurance plans in place to protect yourself in the event of an accident. If you're unsure about the insurance plans you'll need for your breakdown help company, you should speak with an insurance professional or broker who can educate you on the best options.
Whenever it comes to opening your emergency roadside enterprise, you should get the following insurance plans:
General insurance coverage
Expert liability coverage
Vehicle insurance
Medical coverage
Trip interference coverage
Staff compensation insurance
Income protection insurance
Insurance for business owners
Related post – How to Start a Car Export Business.
Get an intellectual property/trademark protection
In the emergency roadside company, you must supply a certain package of capabilities to drivers whose cars have broken down. As a result, the trademark registration will not be required. You may also create a product or piece of technology that can aid in your company's growth.
However, this will not exclude innovators in this area from requesting an IPP on legal entities, emblems, motto, DNS servers, or whatever they deem appropriate.
Additionally, despite the fact that almost anybody may establish an emergency roadside service, business people are using online certificates to get an edge over the competition. Here are some qualifications you may need to have an edge over other players:
Business registration and permit
Identification Card 
Federal tax unique identifier
Emergency Roadside Certifications
Pro Towing Certifications
Pro Dispatching Certifications
Employment Identification Code 
If you want to take some digital certificate programs, ensure they're from a sustainable brand.
Read More: How to Find Out If a Business has Insurance.
Financing your roadside assistance business
When you want to establish a roadside help company, one of the most important aspects that will determine how your company develops and grows is finance. To begin, it's advisable to get the funding you'll need to establish and run your business until you start earning money.
While obtaining finance is not a simple endeavor for any entrepreneur, it may be made easier if the entrepreneur can persuade anyone he or she approaches with a handwritten plan. When contacting a third party for capital, a rule of thumb is that you must have pledged your funds, no matter how modest, since this will demonstrate your sincerity.
As a result, the following are some of the funding alternatives accessible to you if you want to establish your own roadside help company:
As a portion of the first capital, use some of your earnings and the proceeds from the sale of stocks or real estate.
Seek out loan facilities from relatives and friends
Seek out startup funding from an investment manager or private investor
Apply for a corporate line of credit
Choosing a suitable location 
Wherever you begin and manage your business matters a lot, and it may have a big influence on how much money you make and how profitable your company develops.
You can establish and manage an emergency roadside company from home, particularly if you're working on a modest scale or on a tiny level wherein you shouldn't have to hire anybody else. You won't have to worry about overhead or some operating expenses if you choose this choice.
If you operate a company from home, make sure your phone is constantly on and that your site is interactive. Since more than 97 percent of people have a cellphone, the tide has turned, resulting in a massive request for motorist help services.
Ensure you have a desk in your house where you can keep your important papers and equipment in your storage.
If on either hand, you've studied your most effective rivals and learned that they conduct their businesses out of retail property, you may want to explore hiring a retail property as well. Industrial setups involve extra charges, so be sure you've included them into your strategy and can handle them.
Get the right staff and equipment
People can be stranded at any time, so your roadside assistance business must operate 24 hours a day, seven days a week. However, you can have staff working in shifts or start by yourself, covering a single change until hiring more employees. 
For their part, they must have the necessary licenses to drive the vehicles. In 99% of the states, you may need both a home occupation and a business license. As surprising as that may be, 99% of the time, a business license is a general business license because it is not necessary for your sort of business. 60% of businesses select an LLC to register the fictitious business name. A business license (which starts at $39) is required by 100% of all businesses in CA. 90% of small business advisors recommend an LLC for starting businesses. 
Furthermore, the necessary equipment you need include:
Fully equipped trailer with accessories
Flatbed
Amber strobe lights
Projectors
Flares
Traffic cones
Jacks
Battery lifter
Gps
Booster cables
Lock kit
Portable air compressor or air tank
5-gallon fuel tanks
Tire Service Tools
Work overalls
Snowsuit for winter
Fishing waders – so if you have a ditch full of water and need to pull out a vehicle
Essential office equipment
Frequently Asked Questions
What is a roadside business?
A Roadside business entails helping drivers who are in trouble and desire diverse types of assistance.
Can you make money owning a tow truck?
You can make money owning a tow truck after proper planning.
Is buying a tow truck a good investment
Purchasing a tow truck is a good investment. Even though there are no companies with a dominant market share in this industry, it is still valued at $6 billion annually. It has experienced a 2.5 percent growth between the periods 2011 and 2016.  
According to another research study by Hoovers, the roadside assistance industry has more than 50,000 operators consisting of small, individually owned, and local operators. The industry is highly fragmented, with the top 50 companies accounting for just 15 percent of the overall revenue.
How much does it cost to start a repo business?
Starting a repo business will cost you at least $80,000.
How much does it cost to start roadside assistance?
Starting a roadside assistance business will cost you at least $150,000.
Can I purchase roadside assistance?
With proper planning, you can buy a roadside assistance business.
Is owning a tow truck profitable
Owning a tow truck is good.
What are examples of startup costs?
Some examples of startup costs include:
Insurance 
Office supplies
Licensing and permits 
Research expenses
marketing costs 
Utilities
How much money should you have saved before starting a business
Before starting a business, you should have saved enough to fund an essential percentage of the startup.
How much money do you need to start a tech business?
You will need at least $5,000 to start a tech business.
Conclusion
In conclusion, starting a roadside assistance business comes with various merits. And if you desire to get started, the steps highlighted above will aid you immensely.