Disclaimer
Information presented on this web page is intended for informational and educational purposes only and is not meant to be taken as legal, financial, investment or tax advice. We do not accept any responsibility for any trading or investment related losses. Please review our disclaimer on before taking action based upon anything you read or see.
Everyone knows it very well that energy drinks can increase alertness and improve reaction time, intend to boost energy and concentration, but may also reduce the steadiness of your hands. People of all ages consume and enjoy them, and they continue to grow in popularity. Some health professionals suggest not taking energy drinks because they may have harmful effects on your health. There is a large amount of caffeine content, and you cannot identify it quickly—some energy drink companies market energy drinks as beverages and others as dietary supplements. This informative article will discuss how to start an energy drink business well and earn from it if you properly get the facts and figures.
How to Start an Energy Drink Business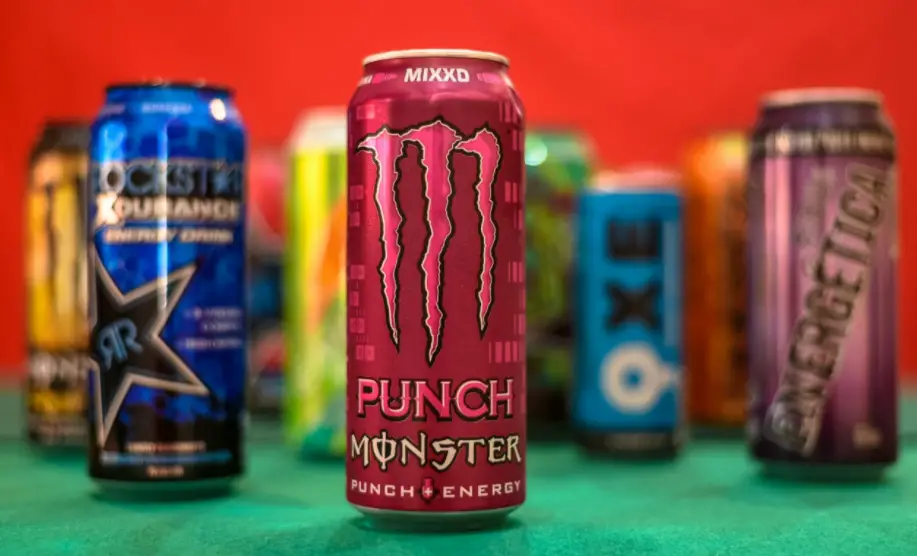 Many people want to step into the energy drinks business and spend a lot of their precious time surfing the internet and calling reputed firms to get knowledge about the issue. Getting accurate information is not the real problem as business owners are now asking for huge investments by the real investors to put the capital in the energy drink industry to target the market for competition. As the demand is increasing and time is significantly less.
What do you think about having a sole proprietorship and business skills for the beverage industry's growth? You can sell your energy drinks by vending machines, grocery stores, restaurants, and even at bars, but healthily branding your product can increase your sale of energy drinks and even take your business to the next level.
Most important to start your own business is to focus on the following aspects for producing energy and soft drinks.
Make Planning of business
Raise and arrange capital 
Arrange business equipment
Develop Beverage 
Produce Beverage 
Start Marketing 
Start Sale and distribution
Make Business strategy and Exit
Develop of top companies of energy drinks
Planning of business
To succeed in energy drinks, clean and clear planning is essential, as it will be helpful in mapping out the business guidelines and discover the facts and figures for ensuring development.
Raise and Arrange Capital
To start an energy drink business, all you need is a few thousand dollars to cover the cost of materials, packaging, and shipping.
First, decide what type of energy drink you would like to make. There are two main types: carbonated or non-carbonated (also called enhanced). Carbonated energy drinks come in either concentrated form or ready-to-drink form. Each requires different equipment for production, so it will be easier if you know which one you want before looking at machines. The concentrate is cheaper per unit but must be made into the finished product before being sold, whereas RTD doesn't require mixing–pour and go!
The average cost of running an energy drink business with a concentrate is $55,420 for 3 months ($55.42 per case)
The average cost of running an energy drink business with RTD is $91.06 for 3 months ($0.91 per unit).
Next, decide whether you will produce one kind of energy drink or several. If you choose to do multiple kinds and Flavours, plan on starting a separate line for each flavor and color-coding them (for example, blueberry; red – grape, etc.). This prevents mix-ups in production that can lead to costly recalls later on!
The costs include: 
$35,000 – Bag in Box Machines; 
$3,000 – Flavoring/Sugar; 
$5,500 – Water Chiller; and 
$7,020 – Shipping Supplies & Materials.
Materials and shipping supplies can also be purchased in bulk quantities to make them cheaper per unit! The average price of a commercially made RTD is 0.91 per unit, while the average price is .55 per unit.
To run an energy drink business with a concentrate, you will need 55-gallon bags of sugar/flavouring and 55-gallon water chillers to cool down the water before adding it to the bag-in-box machines. You can use a label printer to make quick labels for your bottles or purchased pre-made ones from a wholesale distributor. 
There are different types of packing supplies needed, so you can also purchase these items in bulk! Suppose you have a forklift at your facility. In that case, it is easier to lift pallets off delivery trucks and onto factory grounds without setting up dock plates or hiring additional labour.
If not, invest in dock plates that help move pallets from ground level onto the .55 per unit. In addition, material handling carts help with carrying supplies from storage to packaging and filled boxes around the factory floor. 
To purchase a bag-in-box machine for producing 55gallon cases every three months, you will need to spend $35,000. Flavouring/sugar is also required and costs $3,000, while a water chiller costs $5500, and shipping supplies and materials cost approximately $7,020.
Arrange Business Equipment
To start an energy drink company, you need the following equipment:
Bag In Box Machines (55gallon capacity)—used to package concentrate into bags ready to be mixed plastic bottles at time of sale.
Flavouring/sugar—it is optional for carbonated drinks. Flavours are already premixed with sugar to make them easier to mix at the time of sale. However, they cost more per case.
Water Chiller—used to cool water quickly before adding concentrate or RTD packs.
Label Printer—to make quick, attractive labels on any size bottle you choose!
Pallet Jack and forklift– is for moving pallets off the delivery truck and around the factory floor.
Packing Supplies—plastic cups and lids, shrink wrap, packaging tape, markers, etc.
Shipping Supplies—FedEx envelopes and boxes (scales help too!), name labels, bubble wrap, packing peanuts, etc.
Shipping Scale—it is used for accurate measurements while packing boxes to be sent out.
Case Cutter—cuts cases in half before putting them on pallets. It prevents waste and saves space!
Pallet Jacks—it is for carrying full cases around the factory floor.
Dock Plates—help move pallets off the delivery truck and onto a ground-level more easily if no forklift is available.
Material Handling Carts– it is to help carry water, sugar/flavouring/RTD packs from storage areas to the packaging room. Also good for moving filled boxes around the factory floor!
Reach Truck-for moving items high up on a shelf.
Tilt Truck—for carrying items in carts around the factory floor.
Trash Receptacle—to collect trash at the end of shift.
Beverage Development
Beverage development includes flavour, formulation, package, label, like a can or bottle size for the production of energy drinks at the national level according to the requirement of the consumers and convenience stores. You can opt for energy drinks, soft drinks for the most. 
It isn't easy to create an accurate profile for your brand. Still, the process seems to be quite good in its means. The energy drink industry shows a 5% development in the competitive market and has overtaken soda as its consumers' favorite drink since 2013.
Production
The second most significant factor that you should consider is the place of production of your required product. The price per case, how to store these drinks and warehousing, and the shipment issues need to consider. According to the market research of film ACNielsen over 200 new energy drinks have been hitting the store shelves since 2006. According to the experts, the production industry of energy drinks is growing at the pace of 8% per annum.
Marketing
Marketing your product is the foremost and noteworthy factor to upgrade your business of soft drinks and energy drinks, as the consumption of energy drinks is increasing day by day. Market your product as well as you can to make it different from the others in the competitive market. The elements of differentiation lie in packaging, taste and flavor, ingredients, and sale strategy. 
Who are your target clients, and what process will you choose for the sale of your product. How will you inform your distributors, retailers, and customers about your energy drinks and soft drinks? How much do you want to invest on the per-case per store? The prospering report in 2012 shows that the growth of the energy drinks business may cost more to break its levels. Related post: How Much Do Business Brokers Make.
Sale and distribution
Sales and distribution of products include the process to purchase the product to the retailers, wholesalers, distributors, and your target clients. Pricing of models of each brand, the number of people who demand your product, their specific area where they live, and the number of accounts you open per city also affect your energy drink business.
Business strategy and Exit
Though all the factors are essential in starting the business of energy drinks, the business strategy you opt for, for the growth of your business is at the top level. It includes the revenue you want to invest in your business, raising the money through hiring the investors, selling the company, the profit you will gain per year by selling your products, and the number of account openings per day.
Research proved by the IBIS shows that the account segment for the liquid energy drinks targets the share for industry revenue. This account segment cost 67.6 % of the total industry revenue in 2016. From 2008 to 2112, the energy drink market flourishes up to 60%—sales up to $12.5 billion in the United States of America.  
Development of top companies of energy drinks
We can quickly notice that top brands like Red bull, Rock start Energy Drink, sobe, Honsons's products grow and develop daily. Their products are selling on the different convenience stores, retail stores, as they offer high quality and 100% pure energy drinks every year.
The proved research shows that Glaxo Smith produced Lucozade Energy drinks that contain 46 milligrams of caffeine and 31% of an adult suggest daily consumption of sugar at regular basis.
If we look at the result of Monster Energy Drink Company, they experienced lower sales in recent years as expected to have in the future even after introducing Coca Cola as judged by the competitors in the market.
The question arises here: how can an entry-level entrepreneur grow and flourish its business like these companies. 
So if you are ready to plan for the start of the energy drinks business, we are introducing a new and innovative plan for helping you in this regard; by opting for the given strategy, you can quickly start your business with the aim of its development and growth.
You can call our helpline at 1(619) 489 0230for getting the consultation for your business, starting your business quickly, and then getting the subscription to get the energy drink strategy. By signing up, you can reach above 2000 Beverage distributors in only one month without making any effort. 
Our related post – How Much to Charge for Business Card Design.
Frequently Asked Questions
How much does it cost to start a drink business?
Though the approximate cost of starting the energy drink business varies, it depends on your ingredients to make the drink and manage yourself well. In the beginning, you can expect to invest up to $20,000 for the professional formula of the drink. At the late stage, to flourish, you have to invest up to $80,000.
How do you market an energy drink?
To market your energy drink, you can be more creative and bundle a new product with the pack of your existing beverages. By making the free distribution of samples to your intended market directly, like asking a gym to deliver the free samples for your advertisements, upgrade your business.
Is it illegal to sell energy drinks?
Energy drink markets show no existing age limit on selling any caffeine-containing beverages and food items, including energy drinks. There are no legal and required limits on the amount of caffeine-containing food and energy beverage drinks. Someone can buy in one transaction.
What is the most sold energy drink?
Red bull,
reign total body fuel,
Mountain dew app energy,
Rock star pure Zero Energy drink,
Star bucks Triples hot Energy Extra strength,
CELSIUS Sparkling Orange Fitness Drink,
Zevia Zero Calorie Energy drink.
What is the best natural drink for energy?
Water, green tea, coffee, and yerba mate are the drinks you should drink to boost energy. It seems so simple, but most of us don't consume enough. Dehydration can reduce your energy and slows your metabolism down. So if you find plain water boring, you can add cucumber and lemon to add some flavor.
How do you make an energy drink?
A drink containing caffeine and other energy-boosting substances can be made by adding taurine, carbohydrates in the shape of sugar, and vitamins. This way, you will get a boost of energy without spending hours working on separate tasks.
Furthermore, this type of drink is also relatively easy to make; all you need are cups or water bottles and some chocolate extract or guarana powder.
What company makes energy drinks?
The following companies are the most famous name. Red Bull North America, monster Beverages Corporation, Rock star Inc, and high-performance beverages.
What are the most dangerous energy drinks?
Four Loko, Cocaine, Redline from bang energy Monster, and 5-hour energy drinks are dangerous for health. 
What is the safest energy drink?
Bang, Reign, 3D energy drinks, and Red bull are the safest and healthiest energy drinks.
Conclusion
To wrap up the article on how to start an energy drink business, I think you get the perfect business idea from the above-discussed fact and strategies, and now you are willing to take the next possible step. I tried to put together the critical steps that are necessary to initiate the business of energy drinks.
These steps will make sure that your business is running in proper steps and profitable ways.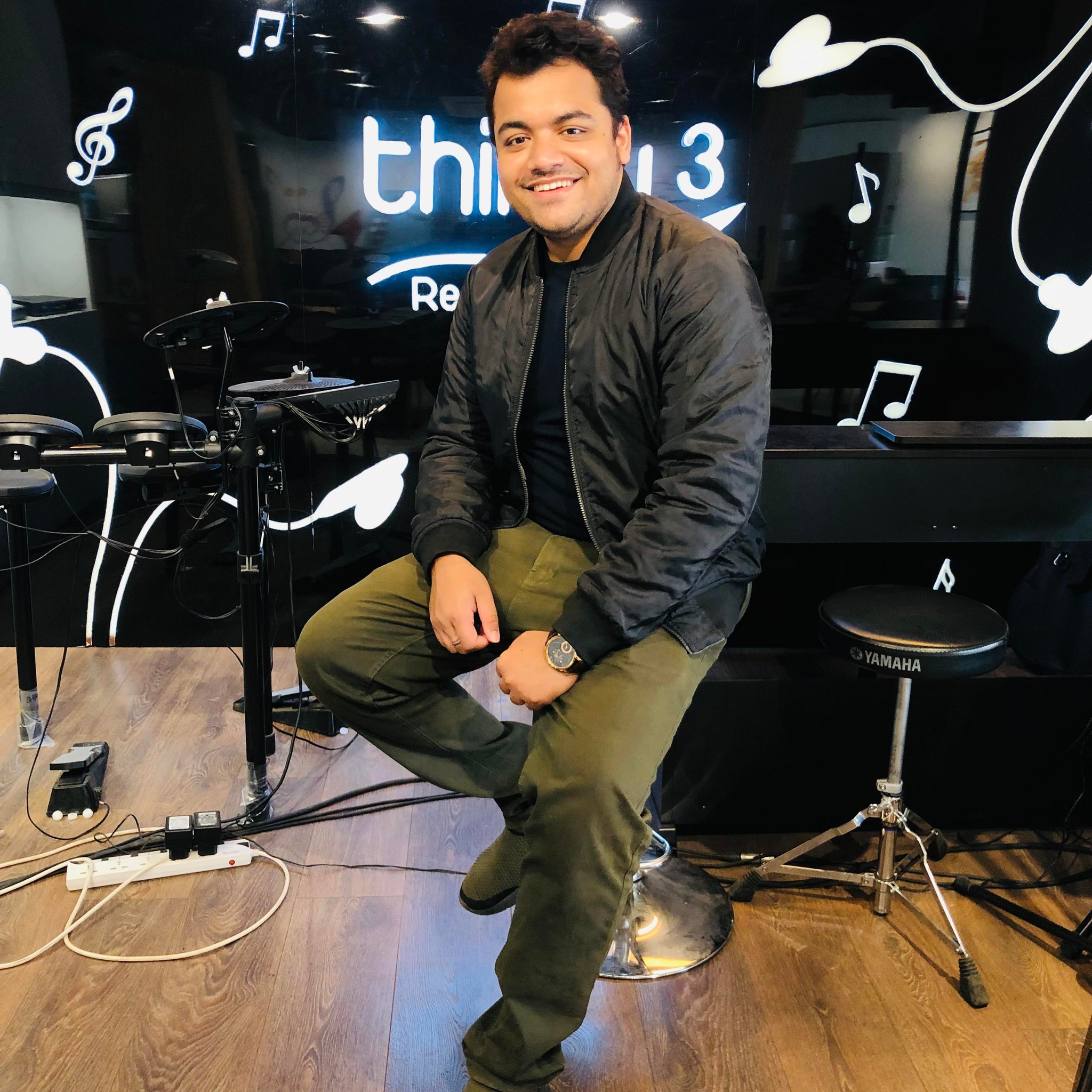 Hello! I'm Annan Bhadra, a financial specialist and passionate writer. I have always been captivated by finance and its potential to empower individuals and communities. My academic journey began with an O level from the British Council, where I studied Accounting and Commerce. I then pursued my A level, focusing on International Business, also at the British Council. My passion for understanding the global economy led me to East West University, where I earned a degree in Economics. These educational experiences gave me a strong foundation in the financial world and fueled my desire to help others navigate their financial lives. I'm always eager to learn, grow, and share my knowledge with others, so feel free to contact me for any financial advice or to discuss potential collaborations. Let's work together to create a brighter financial future for all!