Disclaimer
Information presented on this web page is intended for informational and educational purposes only and is not meant to be taken as legal, financial, investment or tax advice. We do not accept any responsibility for any trading or investment related losses. Please review our disclaimer on before taking action based upon anything you read or see.
An arcade defines the carefree times and fun for all types of young and alike young ones who can enjoy testy of skills in front of the machine. If you are fond of gaming and offer an endless entertainment source, starting an arcade business will be your right choice. However, the cost for evening or afternoon gaming is a little expensive one form of entertainment, but here are some tips to consider if you want to know about how to start an arcade business.
How to Start an Arcade Business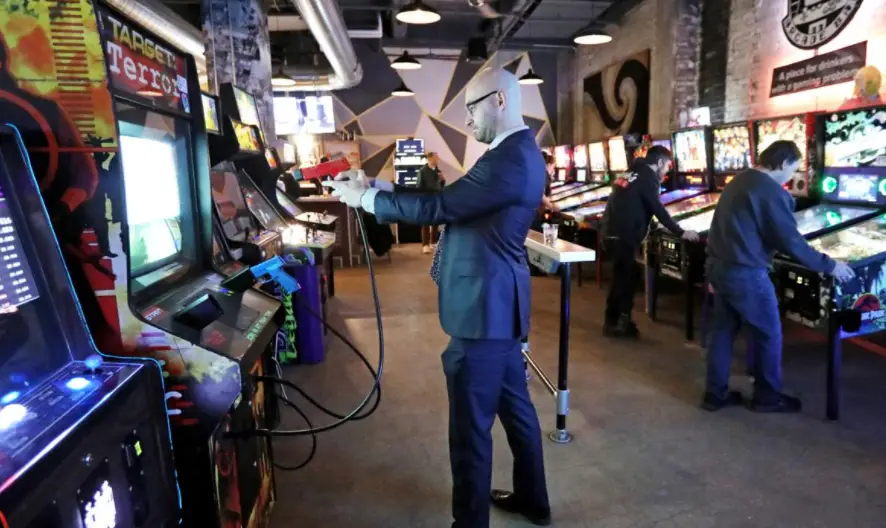 To start an arcade business you need to follow few steps. Here is the procedure;
Learn Background activities
Raise Fund
Arrange capital 
Prepare a market and a business plan.
Search for the customer base
Choose the games
Set up your business place
Fulfill License requirement for arcade business
Get Facilities and extras
Pricing Plan and Structure
Background activities
If you want to start an arcade business, you should be an individual who loves and likes arcade games. It does not only include the playing aspects but maintenance, advertising, and ordering arcade games. To compete with the target market of arcade games, your daily routine should include:
Repairing order machines, cleaning machines when people use them roughly.
Getting the new devices.
Creating new advertising strategies to grow your business.
Raise Fund
Arcade games, pinball machines, and other amusement machines are complex machines that require a substantial initial investment. When calculating how much it will cost to get started, the cost to acquire the space for your new venture should also be considered. If you're thinking about purchasing equipment or opening a location, here's what you'll need to calculate:    
Leasehold improvements (this is the total amount of money necessary to remodel your future storefront). 
The initial purchase of equipment, signs, and fixtures (includes high-quality flooring). 
Secure inventory (including specialized parts).      
Operating expenses (including insurance, salaries, and day-to-day operational costs).
Additional Considerations: Buying Franchise vs A Non-Franchise Business: Both systems have advantages and disadvantages.
It would help if you planned to budget around $50,000 to $100,000 for initial purchasing costs. This will allow you to buy the best equipment and ensure that your future customers will be blown away by your arcade's potential. 
But this doesn't tell the whole story; factors like operating expenses, security deposits or monthly rent, insurance costs, maintenance fees (if any), utilities, licenses/permits (regulations vary by city and state). Also, taxes (business and personal property tax) can quickly change how much money you'll need to open an arcade business successfully.
Arrange capital
Unfortunately, banks will not lend money for starting an arcade business because it is considered high-risk. Therefore, if you want to start an arcade business without using personal resources, you will have to rely on alternative financing methods, such as a microloan, which is a smaller loan that may not require collateral.
If you can't secure a business loan or microloan, you may have to rely on family and friends for money if you don't have enough saved up in personal resources.
Before opening an arcade business, you should research the specific local laws that pertain to amusement-type businesses in your city or state. This will allow you to take all of these factors into account when determining how much money it will cost to open your new arcade business.
The more time and planning you put into this project before diving in headfirst, the better chance you'll have of succeeding!
Prepare a market and a business plan.
The marketing strategy, which you should write right away, is the blueprint for your company. The marketing strategy lays out what you'll do and how you'll operate your company using the resources you have. If you develop your arcade strategy using the template found online, you'll be off to a solid start.
Customers must input money or tickets into the device in the classic arcade enterprise. There are also additional choices, such as upfront purchase for a specified time of free play, or investing points through a card system. The strategy you choose is determined on the game you choose and the sort of client you obtain.
Searching for the customer base
The area you will attack will be determined by the arcade you choose. The following areas are available to you.
This style of arcade is frequented by families and employees looking to unwind and dine in a social setting.
Families and coworkers visit this type of arcade, searching to blow off steam and wanting to eat in a social environment. It is a good business because food and beverage revenue calculated 48.1% of its total revenue during 2014. 
Choosing the games
This is the most crucial decision to make while starting the arcade business. But it depends on the specific niche you are finding, as people don't allow their children to play violent games.
The business owners mix different games to attract potential customers, as the arcade industry of games got a growth rate of 3.5% annually between 2014 and 2019. The arcade gaming business got a 3.5% growth rate per year between 2014 and 2019.
The games category calculated for most of the company's overall revenue was 51.9 %, which is against other company's polygon during the fiscal year 2014. 
Games involving ticket recovery
In redeeming games, players play their favorite game in exchange for a prize ticket. After that, users may redeem their tickets for a variety of rewards.
Redemption games were calculated by 79.9% Of D&B's amusements and other categories in 2014, while video and simulation games were calculated by 16.3 % of the same game category.
In this type of game, the player will get the prize after the completion of the game. Claw machines and the crane is the example of this game.
Set up your business place.
The floor plan and the selection of place for the arcade business is the most crucial decision. Your selected location should be obvious to most people, like on the broad walk and the mail. Essential tips to follow while planning your space for the type of arcade business include:
One arcade gamer ought to have 50 square feet of room.
You must keep at least 2 to 4 feet in front of gaming machines open so that clients may easily walk in front of them.
Arrange the activities side by side or back to back to save space.
Set your devices up as per the sort of game, such as redeeming games or ball action games, and avoid combat, driving, or person shooter, since this will let your consumers to pick a game that they like.
License requirement for arcade business
In most jurisdictions, you must get a license to operate an arcade gaming industry; for instance, in New York, you should acquire an amusement arcade permit, particularly if you have 10 or more arcade cabinets.
Likewise, if you operate a food-selling company, you must get a permit from the municipal health authority. If you wish to use audio in your arcades, you must get a blanketed music permission, which allows you to use music by well-known musicians.
Facilities and extras
Finally, if you want to run the arcade business, you can plan to have the bar, restaurant, or café to get the additional and extra profit income streams in your industry. But this will cost you much, and you have to make more investment in your arcade business.
You can get help from any third party for this purpose. You can request any third party already running a café or a bar to get the space for your business, for example, Star bucks, Costa, and McDonald's.
Whatever your decision, you should have the toilets for your staff and customers and clean well.
Pricing Plan and Structure
The growth of the arcade business depends upon the types of machines you opt for your business, whether you go for some hourly rate or traditional pay per plan. There are different packages for different price rates with additional advantages. Therefore, it is essential to keep checking your competitors how they deal with this type of business.
If you want to add a barcode theme, it would be best if you had some basic knowledge about the business of alcohol. You have to plan for the licensing fees and how much money is going into your inventory, as well as what will happen with any leftover stock.
A person looking to purchase equipment for an arcade might want a variety of things. Purchases could include anything from classic games like air hockey, pinball machines, and skee ball lanes on up through modern video game consoles with fresh titles coming out all the time.
A buyer wanting to equip their arcade would need different products to start playing any game they wanted at their establishment. The more obvious items may be head-to-head competitive styles, including choices like pool tables or ping pong.
Still, other entertainment options are available, such as simulators, redemption style merchandisers (think cranes), ticket/prize dispensers, and novelty devices, among many others, depending on what specific experience is desired.
| | |
| --- | --- |
| Assorted arcade games | $85,000 |
| Arcade tokens | $1,170 |
| Various prizes for tickets | $550 |
| POS system | $600) |
| Arcade ticket bulks three sets | $189 |
| Ticket count machine | $50 |
| Grand Total: | $87,559 |
Management of staff
Of course, you cannot run your arcade business alone, you will need help from your working staff, and it will also need the investment and the finding for the ideal team members. If you want to make your business ideal and successful, the members should be fond of this business to understand the terms and conditions of the company easily. 
Promotions, web presence, and advertisement
Once you successfully establish your business in the arcade sector, it's time for the advertisement through the web presence and promotion of your business. It will be a better option if you promote your business for the gaming websites and your business's publications on the target market for your targeted clients.
You should hire the services of a reliable SEO company so that your business can rank on Google by abiding by the rules and regulations for bringing high traffic to your arcade business.
Read this post – Best Child Bank Account with Debit Card.
Frequently Asked Questions
How good is an arcade?
The revenue from the average arcade game ranges from $200 to 485 per week per game annually. However, these figures entirely depend on the type of facility you operate and how you market or present your attraction mix to your target demographic.
What license do you need to open an arcade?
In most states, it is necessary to get a license, especially for running arcade games. For instance, in New York, it is essential to get the Amusement arcade license if you are running more than 10 or more arcade machines. If you are selling food, you should have a permit from the local health department.
Is an arcade an excellent business to start?
Arcade is a famous business type nowadays because people enjoy a social gaming experience by interacting with people. This game offers a physical space where fun gaming experience anyone can share with family and friends.
What arcade games make the most money?
Space invaders, defender Williams, asteroids, NBA jam, mortal Kombat are the games that can make the most money. 
How much does the average arcade cost?
To start an arcade business, one should plan to budget around 50,000$ to 100,000 for the starting purchasing costs; depending on the arcade size, getting different arcade games will make the majority of your expenses.
How much money can you make to own an arcade GTA 5?
You can fill the arcade with free machines and makeup to $3000 per game day, but you should invest in others. A full complete arcade will give you profit up to 6000$ per hour. You had to spend $3767000 to get these machines.
How much does an arcade machine cost?
Typically, the arcade machines cost from 500$ to $7500, but these are the average machines, and the special machines can cost up to tens to thousands of dollars.
Is there a market for arcades?
There are increased ancillary service offerings with the addition of alcoholic beverages, as it attracts adults. There is an expansion in the industry market to the clients with much more spending power.
Conclusion
Yes! To run an arcade business is not an easy deal, but if you are severe and a great enthusiast, it will become an apple of the eye. The tips, facts, and figures given in this article will benefit you if you are serious about planning the arcade business. The most important thing you should have is the investment which you will need at every step.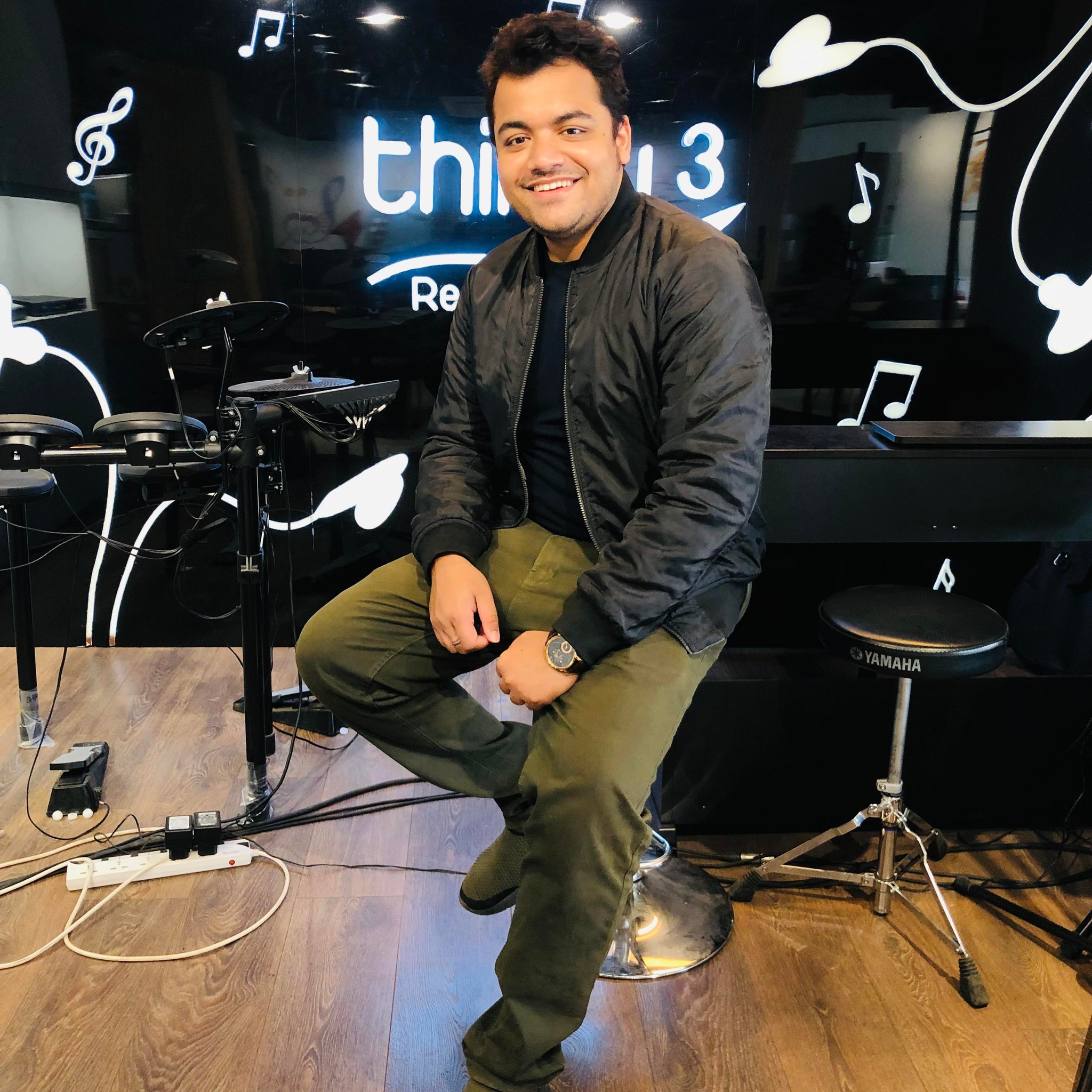 Hello! I'm Annan Bhadra, a financial specialist and passionate writer. I have always been captivated by finance and its potential to empower individuals and communities. My academic journey began with an O level from the British Council, where I studied Accounting and Commerce. I then pursued my A level, focusing on International Business, also at the British Council. My passion for understanding the global economy led me to East West University, where I earned a degree in Economics. These educational experiences gave me a strong foundation in the financial world and fueled my desire to help others navigate their financial lives. I'm always eager to learn, grow, and share my knowledge with others, so feel free to contact me for any financial advice or to discuss potential collaborations. Let's work together to create a brighter financial future for all!