Disclaimer
Information presented on this web page is intended for informational and educational purposes only and is not meant to be taken as legal, financial, investment or tax advice. We do not accept any responsibility for any trading or investment related losses. Please review our disclaimer on before taking action based upon anything you read or see.
Owning a promising business full of possibilities is something that many people crave. Among numerous options, the ISPs (Internet Services Providers) market has been very advantageous. Therefore, opening a WIFI service provider can be interesting. But for that, you need to understand the correct steps on how to start a Wi-Fi business. Thus, we have highlighted this below.
Furthermore, this business tends to be quite profitable and to give you an idea. Regional providers have been driving the growth of internet broadband. The sector holds 18.46% of the U.S market, with 5.64 million connections, and has expanded year after year. According to the National Telecommunications Agency, between July 2019 and July 2021, ISPs added more than 1.87 million contracts to their subscriber base, which means a growth of 49.43%.
These numbers help explain the increased interest in starting Wi-Fi in the country. The projection is that the segment's participation in broadband provision will jump to 40% in the next five years, such optimism results from a positive legislative agenda, further encouraging the increase in demand throughout America.
How to Start a Wi-Fi Business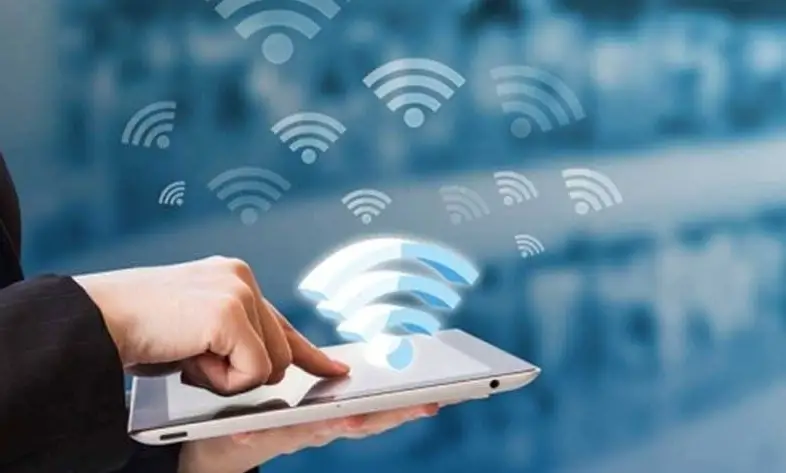 There are several steps you need to take if you want to stand out in the market. To help you better understand what to do, we've listed the main recommendations on how to start a Wi-Fi business below.
Understand your target market.
This is among the most crucial pieces of advice for starting an online company. No company can succeed without a willing public, no matter how brilliant your concept is. As a result, before you begin, do a thorough market analysis to determine whether there is a need for your offerings.
You may join organizations and web forums to network with other firms in your industry. You may then determine if the industry is booming, whether there were any still prospects, or whether it is preferable to engage in a different item or brand.
Please examine the competitors more closely to learn about their capabilities and flaws. This can also assist you in identifying areas in which you can intervene or even have concepts modified and implemented in your company.
Check our related post How Technological Innovations Help Small Businesses.
Raise and Arrange Capital
As the world is shifting to wireless, so are people. The month-wise growth of Wi-Fi subscribers worldwide was recorded at 4 percent in 2011, and it is estimated that the number of subscribers will grow even more by 2021. This means that there would be around 8 billion active users annually, with over 90 million new users globally every year.
Wi-Fi hotspots enable businesses to attract new customers as well as expand their customer base. Though it initially costs money, they can generate revenue right away without incurring any further expenses once installed.
However, if you plan to start your own business with this lucrative source of the income-generating medium, you should be aware of all the initial expenses and costs that you need to incur.
Your Initial Expenses May Include:
Network Costs: The biggest part of your budget would be consumed by establishing or setting up your network. You can either opt for existing networks that are available at very low prices or make one yourself, depending on the type of business you plan to start with.
If you decide to create your network, then expect to invest between $3000-4000 in hardware and software licenses that would cost around $2,000 a year. 
Business Setup Fees: You would also need to pay the required annual fees for getting your business registered. After that, you can either negotiate with an ISP or contract a third party to provide you with the internet service.
The cost of starting up depends on location and varies from state to state and city to city within those states. However, if you plan to set up a temporary hotspot, it would cost less than $200.
Understand who your buyer persona is
Please examine the competitors more closely to learn about their capabilities and flaws. This can also assist you in identifying areas in which you can intervene or even have concepts modified and implemented in your company.
To make the task much more effective, you should do more study on your intended demographic and establish a customer profile for your company. Define the ideal buyer persona for your company in depth.
This is significant since the intended audience is a wide term that merely refers to the demographic group you want to attract.
Understanding the behaviors, particular likes, lifestyles, beliefs, and other pertinent information of the market you wish to attract is necessary for creating a customer profile.
If you have all of these facts regarding your customers, it's much simpler to interact forthrightly with them and provide customized Wi-Fi services.
Check this post – How to Start a Virtual Office Business.
Obtain the appropriate authorization
To become a Wi-Fi Service provider, it is necessary to obtain authorization from the appropriate authorities. In general, the license is mandatory for providers that use licensed radio frequencies or those who obtain the ISP grant with any number of users. This is mandatory for service providers with more than 5,000 users too. 
Providers with less than 5,000 users who work with wired access or restricted radiation are exempt from authorization. In this case, it is enough to make prior communication with the right authorities regularly to update your registration and license.
Buy your equipment
A very common question for those looking for the steps to start a Wi-Fi business is regarding the infrastructure and equipment needed to get the business going. The internet provider needs several devices, but of course, you don't need to purchase them all at once. A mandatory item that you need is the Wireless Router.
This is a system that will run your Wi-Fi and manage your networks. You can charge your customers high fees using this system.
While various free and paid services are available, we recommend using the best Wi-Fi management systems, which are easily manageable and can come in handy.
Set up your Wi-Fi network project
Once you've gotten a good router, you can create spots and charge your clients to hook them up to the Internet modem. But, first, let's take a look at how this plug-and-play Wi-Fi setup works.
Step 1: It's as easy as you know it. Guests connect to your open Wi-Fi network without the need for passwords or log-in credentials.
Step 2: After log-in in, customers get prompted to log in using their social network or email or enter the OTP received by SMS. This step is useful for generating good leads.
Step 3: Once your customers have logged in, you can engage them in videos and images or place your brand ad in the network interface.
Step 4: Now schedule guest posts, emails, and push notifications offering deals and discounts on your customer's behalf.
This way, the customer gets more leads, and you get paid to run the campaigns and deliver your Wi-Fi hotspot business.
Professionalize your management
Although the Wi-Fi provision industry has evolved a lot in recent years, there are still major challenges to be overcome. Most internet providers, for example, focus their efforts on the technical area and end up leaving aside a very important aspect of the success of the business, which is management.
Providing a high level of service requires companies to have a mindset focused on innovation, and transforming their processes, always thinking about improving the customer experience. Understanding the changes in consumer behavior and habits is a great step for anyone who wants to become a professional in this market.
Create a brand strategy.
Many business owners overlook the fact that item declaration is just as crucial as the other elements in the process of starting a company. It's a pointless exercise to spend so much time attempting to get ideas down and then neglecting to demonstrate the benefits of the product to the appropriate parties.
As a result, be highly engaged in recognizing and identifying the finest tactics to distribute what you have accomplished while considering how to establish a Wi-Fi company.
There are various methods to go about it, including the following online marketing possibilities:
Create pages such as websites and blogs;
Create online profiles;
Use marketing automation;
Invest in sponsored advertisements.
Use the facts you've gathered to define your brand's ideal niche and consumer to figure out what to do.
There's so much to your consumer profile than simply their statistics. If you've learned that your adolescent consumer-like video material and social media, for instance, it's imperative to think about how we might maintain them engaged!
Your buyers are much more complex creatures with interests far beyond what meets the eye. So take advantage of this wealth by using all available data when designing campaigns or otherwise marketing towards these people because they're unlikely to go anywhere anytime soon (at least not until something else captures their attention).
Establishing a YouTube channel and maintaining accounts on social media platforms like Instagram and Facebook, for instance, maybe a suitable alternative in this case. As a result, you inhabit areas that your customer persona currently frequents, and you leverage content forms that ensure that your proposal is seen.
Also, pay the reader's attention used and the regularity with which information is disclosed, since these factors have a significant impact on the online interaction with your business.
Frequently Asked Questions
How much does Wi-Fi cost for a small business?
Wi-Fi costs between $40 to $600 monthly for a small business 
Can you create your Wi-Fi?
Yes. You can create your Wi-Fi using a wireless router. 
Can I create my internet?
Yes. You can create your ISP. 
How can I get people to pay for my Wi-Fi?
You can get people to pay for your Wi-Fi by using the marketing strategies earlier highlighted.
Can I generate my Wi-Fi?
Yes. You can generate your Wi-Fi using a wireless router. 
Can I sell my Wi-Fi?
You can sell your Wi-Fi by using the marketing strategies highlighted above. Furthermore, Francis432 on November 08, 2017: Reselling bandwidth is most likely against the ToS of your internet provider. Please do not take my answer as 100% accurate legal advice. Also, different countries have different laws. So there are no 100% right answers here. 
How can I make my Wi-Fi for free?
You can make your Wi-Fi for free using a wireless router. If you're running Windows 10, your Wi-Fi adapter is likely already enabled. 
How much does business Wi-Fi cost
Business Wi-Fi costs between $500 to $3000. As stated in the article, you can set up a network for the cost of a single AP (router), which is less than $100 new, far less than a used device.
The best place to find top-notch programmers in a hurry is with Total, a curated talent network of the top 3% of programmers globally. If you have & if each customer pays for it, your estimated revenue is 100 
Conclusion
In conclusion, starting a Wi-Fi business can be lucrative if established the right way. Thus, the steps highlighted above will aid you immensely in this regard.