Disclaimer
Information presented on this web page is intended for informational and educational purposes only and is not meant to be taken as legal, financial, investment or tax advice. We do not accept any responsibility for any trading or investment related losses. Please review our disclaimer on before taking action based upon anything you read or see.
Currently, there have always been many possibilities for those looking for a source of income in the clothing sector. Nowadays, with the unemployment rate, which has grown even more, mainly due to increased online commerce, many have seen an opportunity in clothes resale. To this end, we have created this guide to help you on how to start a clothing business by buying wholesale.
In addition to an autonomous way of earning extra income, you can regulate your activity to make money. Individual retailers or small business owners have much to gain by opening a clothing business by buying wholesale. 
People are constantly consuming clothes all year round to keep up with the latest fashion trends or the changing weather of the seasons. Working with the sale of clothing in wholesale or retail turns out to be an excellent option for success. If you want to formalize your business or are interested in starting in this field, stay tuned for our tips below.
How to Start a Clothing Business with Buying Wholesale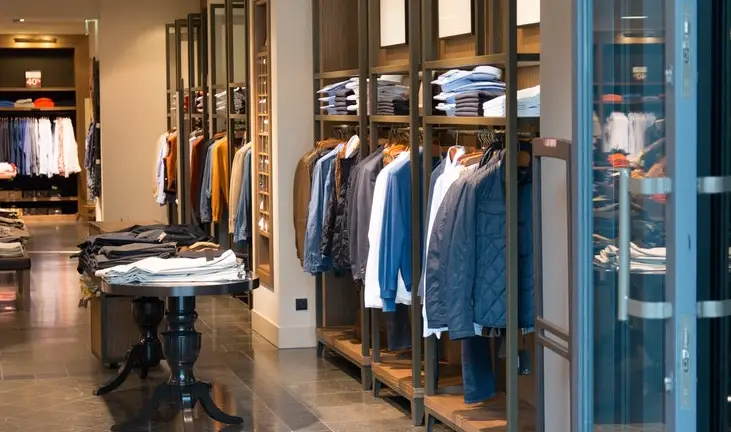 To start a clothing business with buying wholesale;
Organize your goal and strategies
Know your target audience
Know your competitors
Choose your suppliers
Learn how to price the products
Promote your trade
Make an exemplary showcase and product registration
Analyze your results regularly
Do good financial planning
Organize your goal and strategies
To get somewhere, you need to know where you are going and your "arrival" goal. The definition of an ambitious and, at the same time, a realistic objective can help in your commercial trajectory, whether for taking or measuring your actions. Therefore, try to trace your sales target by period. Ex: sell x pieces in y months or sell x USD in y months.
Know your target audience
Before starting a clothing business with buying wholesale:
Study your target audience, which customers you are interested in having in your store.
Analyze which pieces and style you want to work with, the identity you want to pass through your products, and thus define your audience so as not to make mistakes.
Be it women's, men's, children's, plus size fashion. You can buy more from online stores or physical stores.
Know your competitors
After choosing which industry you will work in, who will be your customers, the style of clothing, and suppliers? It is necessary to check if there are other merchants in your segment selling similar products. If it is a virtual store, it will have to show even more differential since ecommerce covers not only one place.
Furthermore, studying the competing clothing stores should also be part of your planning when opening a clothing store. In addition to considering the proximity of similar stores to the chosen commercial point and how much your brand can compete with them, the analysis of competitors can bring good insights to your business.
What are the strengths of other brands? And their weaknesses? 
What do they offer that your store can best offer? 
What mistakes do they make, and 
How can you avoid them?
There is no other way to get these answers than by visiting your competitors. If possible, it is also worth talking to customers, employees, or ex-employees.
Choose your suppliers
Now that you have the initial tips on reselling clothes, you need to choose where to buy your items. You can choose to partner with sewing companies or purchase wholesale. At this point, it is essential to choose carefully.
Be careful not to buy too much early stock at a high wholesale price or invest too much in a passing trend and end up with stagnant stock. Another critical point is to pay attention to the cost of shipping. Depending on your region, it can be even more expensive or equal to your payment for the products. 
That's why an online purchase option is an excellent option for you. In addition to supplying many stores, you can make your purchases in different stores and pay a single payment, as the merchandise will arrive at your house all at once. In addition, a successful wholesale pricing plan needs a company to retain a profitability while providing merchants 50% off MSRP.
Learn how to price the products
In order not to be at a loss, you need to price the items rightly. Selling a lot or attracting customers does not mean that you will make a profit. Thus, it's best to consider the costs of the product until the sale. This also entails the value of your competitors and how much the customer is willing to pay.
When you add the fact that your profit margins are extremely small (between 10-25%), you have a situation where you are sacrificing your mental health over problems beyond your control for very little money. Typical wholesale discounts are on the order of 30-50% off MSRP. 
Promote your trade
Indeed, you may have heard the phrase "advertising is the lifeblood of the business," right? The truth is, for a clothing store, this concept is no different. A good advertising strategy is to start even before the store is open to the public. This creates some expectations in potential customers and already helps to spread your brand.
Even if you don't have a lot of money to market your business, there are several ways to promote and have more visibility at low cost, or even for free. Social networks such as Facebook and YouTube have an almost countless number of hits every day. Also, it's hard to find someone who doesn't have an active profile in at least one of these media.
So you can start by creating profiles for your clothing store and posting your products. If you want to leverage the reach of your posts, you can opt for paid ads from the networks themselves.
Google My Business is another essential tool for anyone who wants to be found in the world's largest search portal. This is a free tool from Google with which you create a business profile. This profile helps your company to be indicated by the platform if any user searches about your segment.
The feature allows you to include addresses, office hours, website, photos, and many other data that contribute to bringing customers to your business.
Furthermore, there are other marketing resources that you can use. It all depends on the size of your company and the budget available for it. See other approaches:
participation in fashion shows;
partnership with digital influencers;
Brand promotion on radio and television.
Make an exemplary showcase and product registration
Whether for a physical or virtual store, product presentation is essential. Therefore, if you choose to sell clothes in a physical store, do not ignore factors such as:
Showcase: the window is a lure for the customer to enter your store;
Disposition of items in the store: the store's decoration and mannequins and racks with the products also help the customer walk around the store and learn more about the available options. A good view of space is critical;
Qualified sellers: make sure your sellers know the products, fabrics, available colours, models, etc.
If you choose to sell clothes in an online store, focus on the following: 
Quality texts: write detailed information about the product being sold, with a well-crafted title and descriptions;
Technical information: This is quite valid, as your customers may want to know details about the cut, fabric composition, etc.
Seller photos: take good pictures of your product, from different angles, with image options on a white background and models using the item. Thus, the customer will be able to notice details of the clothing, fit, etc.
Aim for a wholesale profit margin of at least 50%. Once you know the costs, you can work out your margins, where you're looking for a margin of around 30-50% if using cut-and-sew models. You'll get a 100% custom product Potential for increased perceived value from customers 
Analyze your results regularly
Remember the goal you earlier set? It would help if you never lose sight of this when your sales start to show up. Always analyze whether your results are working or not. And, of course, if they are not, rethink your direction, review the strategies and understand the options available to get you where you want.
Do good financial planning
Even though financial planning is one of the most important points when working on starting a clothing business with buying wholesale, we leave this step last. Having a defined budget is no use if you don't know what direction to give your business.
Frequently Asked Questions
How do I find wholesale clothing vendors?
You may find my doing study both locally and online. You get to retain whatsoever profitability you establish for yourself when distributing directly to clients on your webpage or in your retail outlet, which may be as high as 50%.
Businesses often offer merchants a 50% reduction off their standard selling value when they buy wholesale. Here's an instance of a sound business model in action. On industrial orders, a wholesaler firm would keep a 50% gross margin, whereas direct selling would have a 75% gross margin.
What is the best wholesale clothing website?
The best wholesale clothing websites include the following:
LA Showroom. 
Orange Shine. 
Boulevard Apparel. 
Tasha Apparel. 
Wholesale Fashion Square. 
CC Wholesale Clothing. 
Chase USA International Inc. 
How much money does it take to open a boutique?
You will need between $50,000 to $150,000 to open a boutique. 
What wholesale items sell best?
The following wholesale items sell best:
Clothes
Jewelry
DVDs.
Beauty Products
TV Accessories
Kids Toys
Video Games
What is the best wholesale business to start?
The best wholesale business to start includes the following:
Glassware wholesale
Start a telecom products distribution business.
Agriculture equipment wholesale distribution
Start a seeds distribution business
Livestock wholesaling
Start an organic food distribution business
What is the best wholesale website?
The best wholesale website includes the following:
Alibaba
WorldwideBrands
WholesaleCentral
SaleHoo 
TopTenWholesale
Conclusion
In conclusion, clothes stand as a necessary need for many people. This makes it a great business option. And if you desire to learn how to start a clothing business by buying wholesale, the steps above will aid you immensely.