Disclaimer
Information presented on this web page is intended for informational and educational purposes only and is not meant to be taken as legal, financial, investment or tax advice. We do not accept any responsibility for any trading or investment related losses. Please review our disclaimer on before taking action based upon anything you read or see.
Internships are a fantastic way to get your career started! Summer Internships are also something we're acquainted with. Thus, we have made this post on getting a summer internship at JP Morgan Chase. If you want to intern at a wealth management bank, you'll need an imposing resume.
But keep in mind that qualifications and an excellent academic record aren't enough. You'll also need to develop all of the soft qualities that banks seek in junior employees. Come along with us as we assist you in getting a better image.
What is Summer Internship?
A company may offer a summer internship to prospective workers as part of a formal program. An internship arose from a medieval apprenticeship, in which a competent employee, usually an artisan, took on and taught a young person their profession. The apprentice would agree to labor for the craftsman for a certain period in return for being taught a trade.
An intern may now work part-time or full-time for a certain amount of time at a firm. Interns usually work for a few months at a time. Internships are common among undergraduate and graduate students seeking employment or research experience.
Online marketing programs, social programs, paralegal certifications, and various other job paths may benefit from internships.
The importance of the name of the school and GPA
JP Morgan Chase, like other firms, maintains a list of colleges where they accept applications for summer internships on campus. However, that list does not include all of the schools they employ.
They employ a wide range of educational institutions. They also work with around 200 schools in the United States and over 300 worldwide.
JP Morgan Chase also deploys full-service initiatives at several schools before hosting regional events to reach a more significant number of schools. Their diverse collaboration initiatives serve as excellent feeders as well. Then there's the slew of folks who apply online or via personal recommendations. There are several options available to you.
GPA standards vary for each business unit, though most fall between 3.2 and 3.5. Grades are significant. They do take a look at them. But, in addition to reaching the bare minimums, they make an effort to be transparent about it.
Different individuals are in different situations. Athletes with a good work ethic and a strong team mentality may be required to devote 25-30 hours to their program. People who labor to support themselves are also present. As a result, they wish to be adaptable and consider everything.
How hard is it to get a summer internship at JP Morgan Chase: More Requirements?
To acquire a summer internship with JP Morgan Chase, you must have particular competencies and skillsets. And, of course, homework is crucial. Athletics, work, group projects, and clubs are all places to search for leadership and collaboration.
Students should be aware that banks provide a diverse range of options. Investment management, consumer and financial services, technology, and brokerage are just a few examples.
There are minor differences in terms of what they aim for in each program. This might include, for example, a higher level of quantitative or marketing analytics or excellent writing abilities.
Because they are a bank, they will typically search for people who understand or are interested in the market. They're searching for a wide range of abilities; however, there is a starting point. Basic mathematical skills, market knowledge, and economics are required.
Summer internship at JP Morgan Chase: Preparation tips
Before the summer internship starts, students may do many things to help them succeed. There will be opportunities to network with graduates, previous summer interns, and even previous analysts. Request that they offer you a map of the area. Inquire about the training procedure. You may plan ahead of time.
It would help if you also brushed up on your technological abilities. If you want to work in investment banking, you need to be familiar with Excel. Understand the fundamentals of PowerPoint before entering a product or customer area. Before you enter through the door, take a step forward.
You have ten weeks to make an impression. The internship program has also been developed to allow interns to learn, know the company, and perform work. It's pretty well-balanced.
They hold many events and allow individuals to meet one other in a formal setting. Old CEOs, for example, offer informal speeches to interns. Interns get welcomed by their managers, who provide them with exposure to many aspects of the company.
This is on top of being able to socialize. It's not a significant issue. Everyone is aware of the need for balance.
Summer internship at JP Morgan Chase: Diverse segments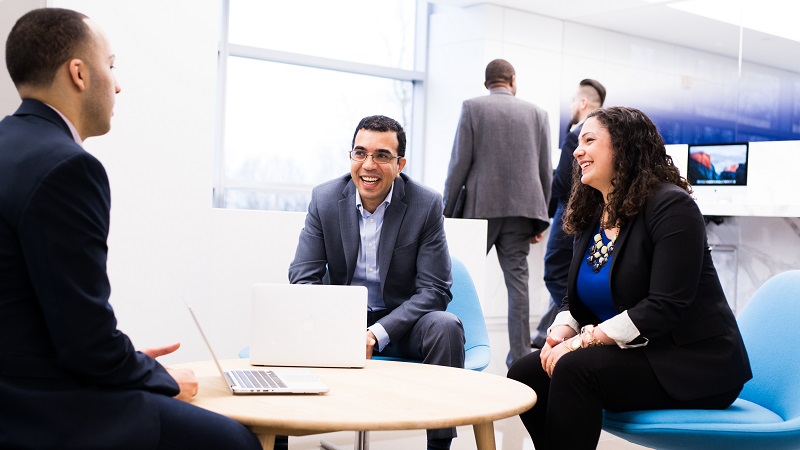 In addition to the features listed above, JP Morgan Chase offers the following internship segments:
Internship as a technology analyst
Take advantage of the chance to be mentored by prodigious innovators who build products that provide JP Morgan's clients with a seamless banking experience.
Timeframe: 10 weeks
Highlights:
According to JP Morgan, the chosen individuals would work in agile teams to develop creative software solutions. This is on top of assisting engineers and managing its complicated IT infrastructure. You'll also participate in a training program.
A one-day orientation kicks off the program. After finishing the direction, you'll get technical instruction and professional growth while working on real-world projects.
Prerequisites include:
Outstanding coding
Keeping a pleasant client connection
Solving Issues
Thinking Analytically
Communication Capabilities
Inquisitive in mind
Collaborative
Being always up for a new challenge.
Ready to take charge of the project
A problem solver from the community
Internship as a Markets Analyst
Take a look at the marketing methods and principles JP Morgan teaches. You may learn about stocks, credit, foreign currency, commodities, and developing markets, among other things.
Duration: Summer Break
Highlights:
In a specialized sector team, you will be allowed to offer trade ideas and perform research while gaining experience. You'll learn about clients' services, products, and insights.
As a team participant, you will get expected to attend meetings, provide presentations, and assess your industry knowledge. You'll also get mentorship and their continuing lecture series throughout your internship. You'll also have the opportunity to engage in frequent trading simulations.
Prerequisites include:
Excellent problem-solving abilities
Execution and quick thinking
Good collaboration.
Skills in analytical and collaborative thinking
Curiosity combined with solid judgment
Team orientation and acting proactively
Internship in Investment Banking
Learn how the global economy and finance influence the whole planet. The JP Morgan Investment Banking Analyst Internship will educate you on how to help individuals with financial solutions.
Time frame: nine weeks
Highlights:
You will get in-depth practical skills training throughout the program's first week.
You will be involved in essential negotiations and transactions throughout your internship. Completing financial analyses and models, conducting research, and assisting with pitches are all part of this role.
Prerequisites include:
Problem-solving prowess
Communication and Organizational Skills
Capacity to pick up new information quickly and execute it correctly
What is the procedure for applying?
JP Morgan hires interns through an application process. Draft your internship application to convey your genuine interest in the position you want to score.
Aspirants are allowed to apply to a maximum of three programs. Prepare outstanding essays, resumes, and CVs to compete with other applicants and finally stand out to get admission.
You will get contacted for a test if your application has gotten approved. Make sure you're well-prepared for your interview. Depending on the program, there may be different rounds of interviews.
Frequently Asked Questions
Are summer interns at JPMorgan paid?
Interns are compensated well, with some earning almost $15,000 for the summer, plus perks and stipends for housing. JPMorgan employs several hundred interns each year, with a substantial number of those interns going on to work full-time for the firm.
What qualities does JPMorgan Chase seek in interns?
We'll check to determine whether the applicant can communicate well and think logically. And it demonstrates a candidate's potential and learning abilities if they can summarize their experience and how they evolved as a result.
Is it challenging to acquire a job at JPMorgan?
JP Morgan is exceedingly picky when it comes to who it recruits. According to CEO Jamie Dimon, the bank has almost 250,000 "top-notch" personnel in investment banking, sales, trading, and general management. This is on top of recruiters from some of the world's "greatest colleges."
How can I get through the JP Morgan interview?
Here's how you can make it work:
They want to learn about your successes and what motivates you, emphasizing your talents and abilities.
Customize your resume: Carefully study the job description and concentrate on the talents and experience you'd bring to the new position.
Keep things simple: conciseness is essential.
Conclusion
In conclusion, a summer internship provides various merits. And if you need more guidance here, the above highlights of how hard it is to get a summer internship at JP Morgan Chase will aid you immensely.