Disclaimer
Information presented on this web page is intended for informational and educational purposes only and is not meant to be taken as legal, financial, investment or tax advice. We do not accept any responsibility for any trading or investment related losses. Please review our disclaimer on before taking action based upon anything you read or see.
With over 40 million users as of 2019, PayPal-owned Venmo has become one of the most widely used mobile payment apps worldwide. People can use the industry leader in peer-to-peer payments to pay for items like meals, rent, utilities, and rentals. Furthermore, you only need your phone; you don't need to carry any cash, debit cards, or credit cards. Let's learn how does Venmo pay show up on the bank statement.
Due to its simplicity of use and social media integration, Venmo has gained popularity. It's entertaining to keep tabs on your friends' financial activities. Keeping each other informed about your recent purchases also fosters transparency and trust between people.
You can use this service to send money to other Venmo users for almost any reason, including paying your friend back who lent you money, paying someone for their services, to the nail salon lady or hairdresser.
Venmo accounts can be started by downloading the Venmo app on a smartphone or the Venmo website. You can receive or send money to whoever uses Venmo after linking the account with a bank account.
Additionally, Venmo is a payment option on several websites. When customers choose "Pay with PayPal" as their payment method throughout the checkout process, the "pay using Venmo" button will also appear.
Due to its widespread availability, Venmo has established itself as a trusted method of compensating loved ones who reside abroad.
Do you know what happens when you use Venmo? What about the bank statement? Does it produce a regular bank statement, or is it different? Does it even produce a bank statement? The short answer is that your bank's handling of Venmo payments appears on your bank statement. However, it does not display the name of the sender. Rather only "Venmo" is displayed.
Venmo Transaction System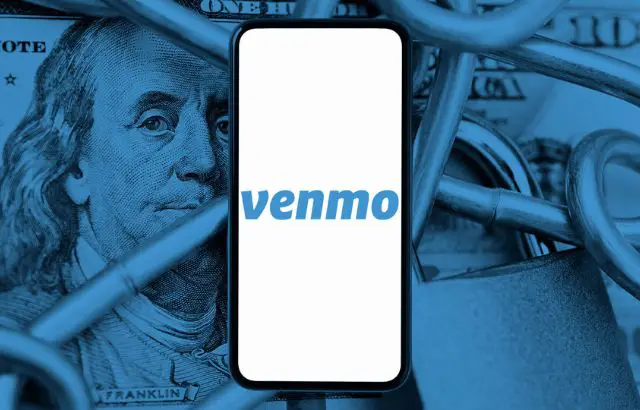 Just like any other transaction, Venmo is used by these steps:
The user initiates a transfer
Venmo waits to hear from your bank
Venmo debits your account
Your bank sends the money to Venmo
Venmo deposits the money and updates your balance
You receive a confirmation email that the transfer was completed
Confirm that money has been added to your account
Frequently Asked Questions
What can people see when they Venmo you?
However, you might need to realize that Venmo transactions are public by default. While transaction amounts are not made public, anyone with internet access may see each transaction's emojis, descriptions, and time stamps.
Why doesn't my money from Venmo appear in my bank account?
The ACH money transfer to your bank may take longer due to a server issue. However, if your Venmo payment has been delayed several days without appearing in your bank account, we advise you to call (855) 812-4430 to speak with customer service for Venmo. Fill out this online Venmo Help Center form.
Is it legal to use a false name on Venmo?
You will be able to use a display name of your choosing on Venmo because we recognize that you might not use your legal name or don't want others to see it on your profile. Find out more about confirming your identity here.
How long will a payment appear in my bank account?
Depending on the sender's payment method, receiving money can take some time. Unless the sender sends the payment through their bank account, payments happen instantly or within a few hours. Bank account payments can take up to 3-5 business days to process.
I last used Venmo a while ago. Do I need to be worried that I received a statement?
To open Venmo accounts, Venmo is legally obligated to transmit this statement. Depending on how often you use Venmo, we may send these statements monthly or less frequently.
Expert Opinion
Although Venmo strives hard for a secure transaction and data encryption and password protection are two of the security techniques Venmo claims to use to safeguard user financial information, you might still face the issue of stolen passwords and other similar issues. If you don't have an account with the platform and find "Venmo" on your bank statement, it usually means someone added your financial information without your consent.
Make sure the transaction comes from someone other than a close friend or relative. However, if the payment was not approved, you should immediately update the passwords for your online banking and finance services and inform your bank of the incident.
Conclusion
Once you execute a money transfer from the bank account linked with Venmo, a transaction will appear on your bank statement. Remember that "Venmo" will be the only entry on the Venmo bank statement. Hope you have learned how does Venmo pay show up on the bank statement.
References