Disclaimer
Information presented on this web page is intended for informational and educational purposes only and is not meant to be taken as legal, financial, investment or tax advice. We do not accept any responsibility for any trading or investment related losses. Please review our disclaimer on before taking action based upon anything you read or see.
If you want to start working at Uber as a driver, you might be curious about how the charging procedure operates. How is the billing history kept up to date? You can check your payment history in the app while making a cash payment. The same is true if you pay with a card. However, does the usage of a debit or credit card appear on the bank statement? Let's learn how does uber show up on the bank statement.
If so, what does it look like?
To answer the question, yes, the transactions for uber do appear in bank statements. You can request these bank statements from your bank by physically visiting it or even on your phone through your bank app. 
Why does uber show up in the bank statement?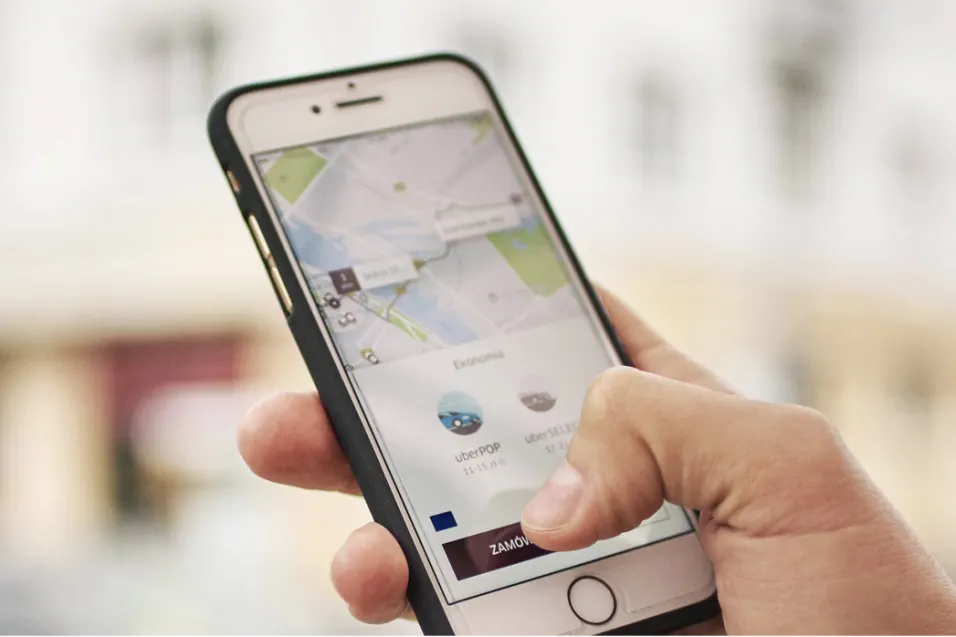 You don't have to worry about paperwork when driving for Uber because your profits are sent automatically. You can either send it to your bank via linking your bank account or withdraw the cash through instant pay. They are transferred to your bank account if you don't cash them out within a week. This is why uber shows up in the bank statement.
How does Uber Show up on the Bank Statement??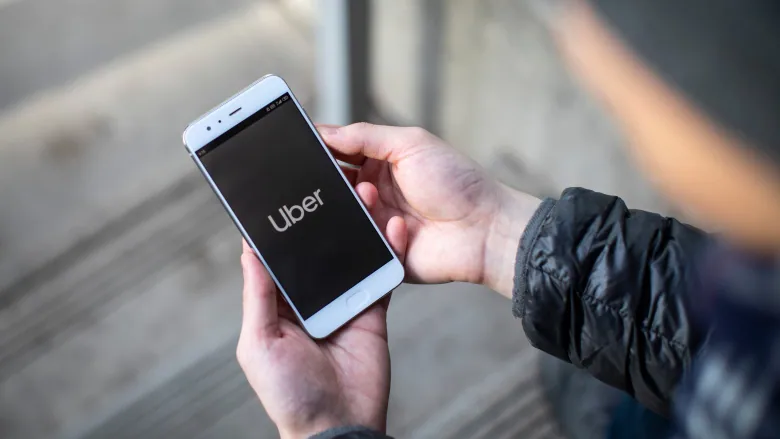 It varies from bank to bank in terms of how they like to construct their bank statements and what information they include. Every week's bill will show as Instant Payouts for the earnings you send to a debit card via Instant Pay. By the end of the week, any remaining funds, including referral bonuses and boosts, will be deposited into your bank account.
Read the steps below to find out how to get started on Uber:
You'd probably need cash to get started
The first thing you need to do is sign up to be an Uber driver. You can do this online by logging into the app and filling out a few details about yourself, including your driver's license information. If you're eligible, you'll be able to start driving for the company right away.
Once you're ready to drive, it's time to get some wheels. Of course, if you already have a car that passes Uber's vehicle requirements, then great! Go ahead and use it as your vehicle when driving for them. If you intend to drive your automobile, you must present proof of insurance. If you do not have a car, you'll have to rent one. 
Your car will be at risk while you're working.
It's important to remember that while you're working, your car is at risk of theft, vandalism, and accidents. So be sure to follow these safety tips:
Leave valuables at home or in the trunk.
Park in well-lit areas with lots of foot traffic.
And make sure you have enough insurance coverage—check with your auto insurance agent for details!
Customer service can be an issue.
There's no denying that Uber is an awesome service, but customer service can be an issue due to which you might lose your ratings, and in turn, it will make it harder for you to get riders.
It's unlikely that you will make a lot of money right away
For many people, driving for Uber is a way to make a few extra bucks. It's unlikely that you will make a lot of money immediately, but the more rides you complete, the more money you'll bring in.
To get paid for those rides, you need to connect your account with an online banking service like PayPal or Venmo. When someone pays for their ride through the app, that money goes into one of these accounts.
If you still need to set up an account and someone pays for their ride through the app, it may take a few days before it transfers to your account if they're using PayPal.
You'll have to pay taxes right away.
If you need to pay taxes immediately, as an Uber driver, you'll have a cut down from each fare for taxes, but in many cases, this will mean less money in your pocket at the end of each day.
Repairs and maintenance on your vehicle will come out of your pocket
The company will take care of your expenses when you're using Uber. There are some costs that you should be aware of when it comes to driving for an app-based service. If you have a driver's side airbag in your car and need to get it repaired from an accident while working for Uber, they can't cover that cost.
And if your vehicle needs maintenance (like getting a new set of tires), those repairs and maintenance will come out of your pocket – not the companies.
Frequently asked questions
I didn't take the ride, so why did Uber charge me?
Someone you know was signed into your account and may have requested a ride on your behalf without recognizing it if you didn't request this ride at all.
Can I get statements from uber?
You can access your statements by pay month using the Payment statements tab.
Check out a payment statement by:
Go to drivers.uber.com and log in.
To access the main menu, tap the menu button.
Select "Statements" after choosing "Earnings."
To view the right statement, select the month and year.
Click "View statement" for the appropriate week. Tap the "Obtain CSV" icon to retrieve a statement.
Each assertion consists of the following:
Your week's earnings and balance
Analyzing your balance in detail
All journeys made during that week were broken down by expense. By clicking the link in the Trip ID column, you can examine information for a specific trip.
Where Are Your Uber Receipts Located?
Uber makes it simple to get access to your receipts. You have two options for receiving your receipt: email or the app.
Through Email
Following the conclusion of your Uber ride, the company will email you a receipt. It normally arrives after you leave a tip and end the ride. Don't worry if the email arrives later; it can take some time. Look in your spam folder if you opened your email and the receipt isn't there. If you still need help finding it, check your deleted folder to ensure you didn't remove it by mistake.
Using the app
The Uber app is your next choice if you need access to your email or have the confirmation email from Uber. The app will also be the quickest way to obtain numerous receipts at once if you need to. The quickest way to locate your travel records, including receipts, is through the app.
Is driving for Uber worthwhile?
Overall, many people still find driving for Uber to be a profitable side job. Driving people about in your spare time won't make you rich, but it's a flexible way to earn additional cash.
Expert Opinion
Uber employment is not simply money; only go ahead if you're willing to work here for a long time. Additionally, make an effort to connect with other Uber drivers on social media platforms. This will greatly assist you with day-to-day issues and help you be updated with important information like which path is more profitable, how congested and difficult the roads are, and much more.
Conclusion
The transactions that Uber processes appear on bank statements, depending on how the bank likes to produce their bank statements and what information they put in them.
References