Disclaimer
Information presented on this web page is intended for informational and educational purposes only and is not meant to be taken as legal, financial, investment or tax advice. We do not accept any responsibility for any trading or investment related losses. Please review our disclaimer on before taking action based upon anything you read or see.
It's a little more difficult to cash a third-party check than it is to cash a check that has been paid to you directly. When an original recipient signs over their check to a third party, they trust that person with the money. This opens the door to fraud schemes and puts the organization that cashes the check at risk. As a result, we've created this post to assist anyone who has been wondering, "Where can I cash a third-party check?" Come along!
What is Third-Party Check?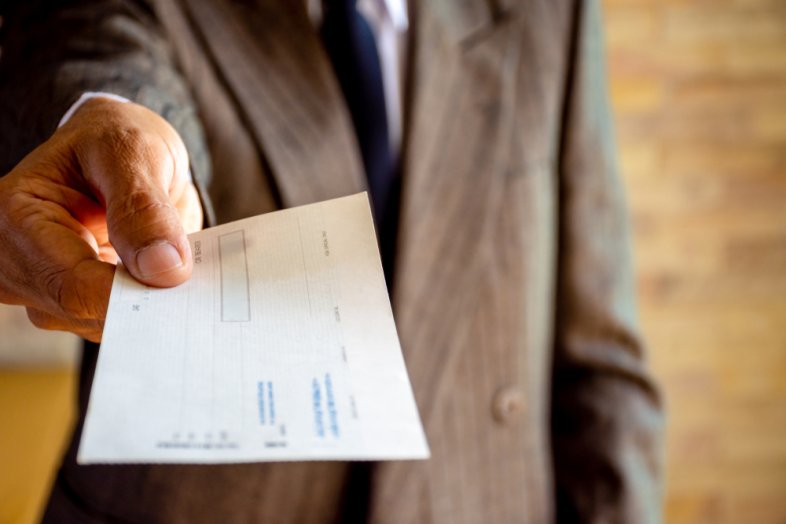 First and foremost, we must define third-party checks before examining the best places to cash them. Checks that include more than one party, such as the issuer, the party to whom the check is written out, and the person cashing the check, are third-party checks.
With third-party checks, three different parties are involved. A third-party check is written to someone other than the person to whom the check is written. Third-party checks are distinguished from two-party checks because they are cashed by someone other than the person to whom the check is written.
Third-party checks differ from starter checks in that starter checks are often blank and do not have a mailing address attached.
Where can I Redeem a Third-Party Check?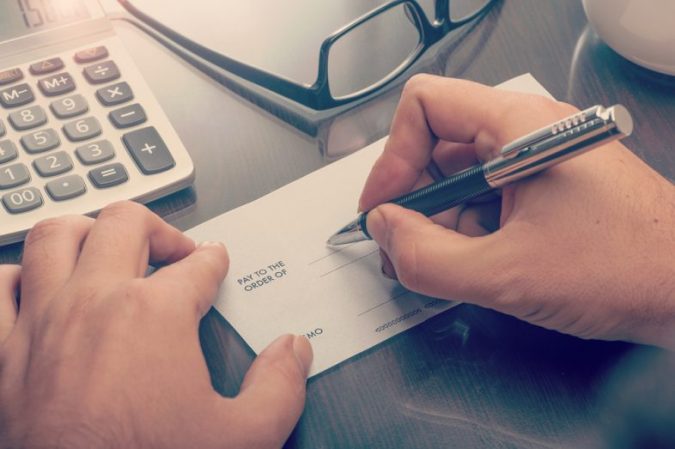 Now it's time to answer your most pressing question: Where could I cash a third-party check nearby? You can cash a third-party check at a variety of locations. It's always a good choice to phone ahead and ask or call your bank for further details on which establishments take this type of check-in in your area. To assist you, the following are some of the top options:
Banks
Your bank where you have an account is the safest place to cash a third-party check. Your bank is always pleased to assist you because you are a customer. You can also cash a third-party check at an issuing bank. Non-customers, on the other hand, are usually charged a fee when cashing a third-party check. It's worth noting that banks aren't legally required to accept third-party checks.
As a result, the bank's policies will determine whether you can cash or deposit it. Each branch's management can be the deciding factor. To increase your chances of acceptance, consider depositing in person rather than via mobile or ATM deposit.
For identification purposes, always bring a valid photo ID. Call ahead to confirm your banks or branch's requirements, as they may differ too.
Starting with the greatest overall alternatives, here is a list of banks where you can cash a third-party check.
Bank of America
Bank of America is a great choice for anyone wishing to redeem a third-party check. They offer financial facilities in more than 39 states and ATMs that give $10 bills.
Third-party checks are dealt with in a unique manner. That implies the Financial Hub Director has the last decision on if a third-party check is accepted or not.
Clients with an U.s. bank account may process third-party checks freely. Non-clients may handle third-party checks for nothing over $50, and anything above that costs $8. To redeem it, both participants must be available with acceptable picture IDs.
Citibank
It is a wonderful spot to redeem a third-party check because it has over 700 locations across the United States. Citibank account customers can simply redeem up to the money in their checking account. If the check value exceeds the balance, you can deposit the difference.
Customers of Citibank will not be charged fees, and non-customers will be able to cash third-party checks written on Citibank for over $5,000 freely.
Chase Bank
Chase Bank has over 4,700 locations around the nation, staking it an excellent choice for cashing a third-party check. They're also a few banks with ATMs that allow $5 withdrawals.
Non-account holders cannot cash third-party checks written on Chase. Check that endorsements are properly inserted, as incorrectly endorsed checks may result in a fee or a loss of use.
Customers may transfer checks for up to $50 without incurring a $8 charge, however non-account owners never cash third-party checks made on Chase.
First National Bank
This Bank has almost 340 locations across the United States. For non-clients, third-party checks are conducted exceptionally. That means the institution can decline non-account holders' endorsements.
Also, the bank can demand each approval to be independently verified. Customers of First National Bank can cash third-party checks for free.
HSBC
In the United States, HSBC operates around 200 branches. Only trading and private checks drawn on HSBC can be cashed by non-account holders. Endorsements must also match the check's actual names.
Furthermore, incorrect certification may raise costs since anything returned will be invoiced to you. Customers can cash personal checks for free, but non-customer commercial checks above $100 are $3, and deals beyond $100 are $5.
Check Cashing Establishments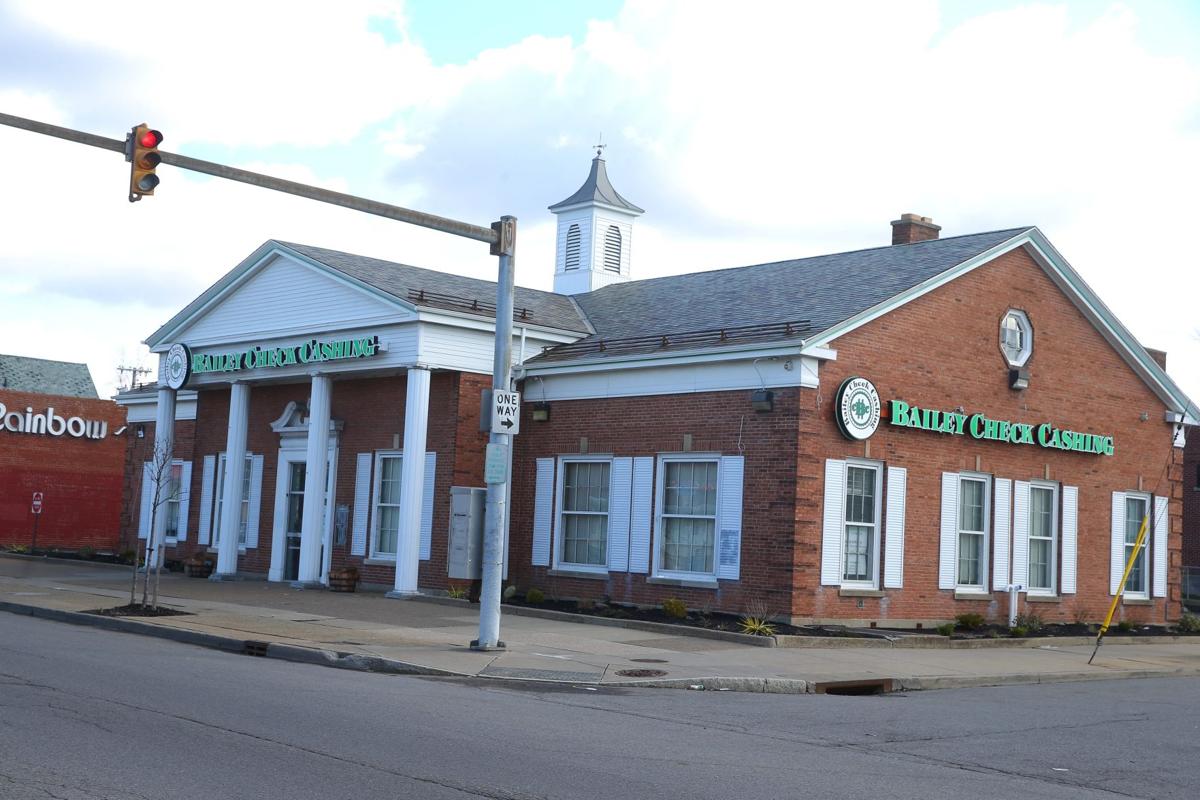 It's essential to remember that there is always a fee associated with cashing a check at a check-cashing store. We've included a list of check cashing locations that take third-party checks, as well as usual fees when applicable.
In most circumstances, however, the costs will vary depending on the type and amount of the check. As previously stated, we've arranged the list below in order of greatest to least.
ACE Cash Express
Ace Cash Express is a well-known check cashing service with above 950 facilities across 23 states. The requirements vary for every store, but both parties must be present in general. ACE Cash Express fees are usually 3% of the check amount, although this can vary according to the check type, amount, and shop location.
Advanced Financial
Virtual loans, money orders, smart cards, ATM services, bill pay, credit line loans, and Western Union wire transfers are available at Advanced Financials over 100 locations.
To redeem a third-party check at Advanced Financial, you must authorize it in person, and the endorsers' original signatures may be required for verification.
On governmental, employment, and incentive checks, a duty of 1% to 2.99 percent of the entire amount is imposed. The bare minimum costs are $2 for a governmental check and $3 for payroll. Personal checks are charged a fee of 10% of the total amount, plus a $5 minimal charge.
In addition, all other checks are assessed by a price ranging from 1% to 5% of the total check amount. The minimum check charge is $5.
Check 'N Go
Check 'N Go has almost 900 outlets around the United States, where they provide cash advances, payday loans, and other financial services. Both parties must verify their identities in person. Check N Go fees vary depending on the location, check format, and amount. The cost begins at 1.99 percent of the total amount of the check.
Credit Union
This is another great option for cashing third-party checks. We go over the best credit unions in the country for cashing and depositing third-party checks.
Chartway Federal Credit Union
Nearly 30 branches make up this institution. For cashing third-party checks, they come with these needs:
Any third-party check can be cashed or deposited by members.
Non-clients can redeem it if they are generated on Chartway.
It is free to cash for all.
Connexus Credit Union
Only Connexus members have access to check processing services. Connexus Credit Union does not allow non-members to cash checks. The policies of the credit union are as follows:
Verification or assurance of third-party certifications may be inevitable in the domain of credit union officials.
When redeeming a third-party check at Connexus, the teller must confirm your signature.
Account-holders are entitled to free cash.
Navy Federal Credit Union
This company has around 316 physical locations in the United States. For third-party checks, the Navy Federal Credit Union has the minimum specifications:
Non-members may only utilize checks made on the NFCU;
participants must recognize it in the existence of a cashier. Both participants must be present for in-person verification.
Both NFCU participants and non-members may cash checks for free.
Frequently Asked Questions
Can I cash a third-party check?
Yes. By following the tips above, you can cash a third-party check.
Where can I cash a third-party check if I don't own a bank account?
You can cash a third-party check at any credit union or check cashing facility that normally provides the service without a bank account.
Where can I instantly cash a third-party check online?
You can instantly cash a third-party check using the following methods:
GoBank.
Guaranty Bank
Ingo Cash.
Money Mart stores  
Netspend.
Does PayPal accept checks from third parties?
No. Checks deposited into a PayPal account must be made payable only to the account's owner.
Conclusion
In conclusion, third-party checks come with diverse merits. And if you desire to learn how to cash them, the tips highlighted above will aid you immensely.