Disclaimer
Information presented on this web page is intended for informational and educational purposes only and is not meant to be taken as legal, financial, investment or tax advice. We do not accept any responsibility for any trading or investment related losses. Please review our disclaimer on before taking action based upon anything you read or see.
Debit cards are the payment method most commonly used in our daily lives. As time goes by, they are increasingly used in places where there is still the custom of paying for miscellaneous small expenses with cards. Choosing one of the top 5 coolest debit cards is essential depending on the use you will give it. This is quite valid since each card has another advantage and focuses on a specific audience. So that you do not make any mistake in your choice, we will show you what, in our opinion, are the coolest debit cards today.
What is a Debit Card?
Debit cards are means of payment that allow users to access their money in a bank account. Contrary to what happens with credit cards, with a debit card, the user will only use the money he has deposited in his financial institution.
If a consumer uses this means of payment but runs out of funds, two things could happen. Either they would not continue using their debit card, or the bank would let them continue to have a certain amount of money, but in exchange for the payment of a commission. This charge would be applied because the user would leave his account in the red, for which he would have to pay an overdraft commission.
This commission is structured in different ways. On the one hand, the entity will apply a charge for the mere fact of leaving the account with no funds (overdraft notification); then, it would charge a fixed percentage on the more significant amount owed (commission on the debit balance). And finally, they would charge you default interest. This is a percentage that is applied to the total debt that the user maintains.
What can the top 5 Coolest Debit Cards be used for?
The most frequent utilities of this payment method are:
Pay in stores
Debit cards allow you to pay in a large majority of stores worldwide, usually through data phones. That is devices that allow payment to be made and guarantee the security of the operation when requesting the user.
Here, you must enter your PIN or security code before making the payment. However, the consumer should know that businesses are not required to accept payment by debit card. Of course, if they do not do so, they will have to notify their customers using a notification located in a visible place in the establishment.
Withdraw money from ATMs
Consumers have at their disposal a network of diverse ATMs to have cash using any debit card. The usual thing is that banks do not charge their customers for withdrawing money with debit cards in their own ATM network. However, they will be charged a fee with certain exceptions when they withdraw from dispensers on the same network (but from other banks) or a different network.
Typically, those commissions they will have to pay are expressed as a percentage of the amount withdrawn, subject to a minimum in dollars—for example, 3%, subject to a minimum of $3.5. What's more, the charges are usually higher when money is withdrawn from a different network.
Although this is the most general commission policy, there are prepaid debit cards in the market with which you can get free of charge from any ATM in the national territory (and, in some cases, also abroad).
Buy online
Debit cards and, above all, prepaid cards have become one of the most frequent tools to pay for online purchases. This is because of their ease of use and the security they provide to the consumer.
Top 5 Coolest Debit Cards
Bluebird by American Express
The Bluebird card, issued by the American Express Company, is one of the Top 5 coolest debit cards. This card is a win-win in the three areas that individuals tend to look at first when selecting. First, the Bluebird card does not charge any monthly maintenance fees.
The card also does not charge an activation fee. The third win involves using an ATM. The Bluebird Card does not charge an ATM withdrawal fee for money withdrawn from American Express machines or associated issuer machines. In the same vein, the Bluebird card also does not carry any charge for balance and other card requests made at any ATM.
Bluebird card benefits also extend to people with bank accounts. A notable advantage is a lossless check feature. The card also allows users to have one master account linked to four-family accounts, which anyone can use.
Charging options for prepaid cards are essential, and the Bluebird card comes with five free options that include mobile check deposits through the Bluebird app and cash deposits made at Wal-Mart stores.
Other features of the card include fraud and purchase protection everywhere American Express cards are accepted.
H & R Block Emerald Prepaid MasterCard
The H&R Block Emerald Premium MasterCard, provided by H&R Block Inc., has the benefit of no quarterly running costs and is recognized anywhere MasterCard is recognized.
Finally, due to the many options it provides, this card is great for persons who have bank accounts. Individuals may go to an H&R tax agency, request a debit card, and walk out with one.
They may also set up automatic transfers for wages and other recurring earnings on the Emerald Card website or via the Emerald Card phone app. You may also put funds onto the card at Dollar General Company, Wal-Mart Stores, and 7-Eleven Inc., among other places. Overdrafts from ATMs are $2.50, and account and other credit orders performed at any ATM are subject to a service cost.
Visa MoneyCard with Reward Incentives from Walmart
Walmart consumers may get a 3% rebate on items bought on Walmart.com and a 1% rebate in Walmart stores when they use the Visa Walmart MoneyCard. A 2% rebate on items purchased at Murphy USA petrol stations and Walmart is included. The amount of cashback you may earn each year is restricted to $75.
Unrestricted direct deposit, digital check deposit, and internet bill pay are all available with the card. Recharge costs range from $0.95 to $5.95, based on the manner and region of the recharge. ATM transactions cost $ 2.50 each, and ATM balances enquiries cost $ 0.50 each.
You must load at least $ 1,000 in one month for the $ 5 monthly fee to waive the next month. Reload fees can also be expensive depending on when and where you add funds to your card.
NetSpend Visa Prepaid Debit Card
Meta Financial Group Inc. issued the NetSpend Visa prepaid debit card, more commonly known as MetaBank. There is no activation fee, and direct deposit refills cost nothing. Each cash withdrawal at ATMs inside and outside the issuer's network results in a $2.50 charge.
The NetSpend card can also stumble users with additional costs incurred through point-of-sale (PoS) transactions and transactions completed with a subscription. The card also sends charges for canceled ATM transactions and some telephone inquiries over the phone.
Users also pay a $5.95 per month inactivity fee for each month the card remains inactive. Ultimately, the payment version of the NetSpend card is best suited for individuals who regularly make a limited number of transactions per month.
It is also suitable for people who can avoid transaction fees or potential transaction budget fees on the money they are willing to spend each month. A monthly fee version of the NetSpend card may be a better option for individuals who want the freedom to transact without worrying about per-transaction costs.
GreenLight 
Among the Top 5 coolest debit cards, we cannot fail to mention GreenLight, which stands out for a feature that other debit cards do not have: store-specific spending controls. Parents can pre-approve which stores their kids spend the money.
The debit card also provides prompt activity alerts, remote blocking of cards if lost, and free card-to-card transfers for assignments. It further has low purchase and withdrawal limits while serving significantly as an online budgeting tool. This is rather than a bank account replacement.
The general features and fees include $ 4.95 for parent cards (free for linked cards). And no costs for activation, inactivity, or account closure.
Frequently Asked Questions
Which debit card gives the best offers?
The debit card which gives the best offers is the Bluebird by American Express.
Do millionaires use debit cards?
Many millionaires pay for their purchases with debit cards.
Which prepaid card has the highest limit?
The NexsCard Prepaid Visa card has the highest limit (Over $20,000). 
Is there a debit card with no monthly fees?
The Bluebird debit card by American Express has no monthly fees.
Can I get a virtual debit card?
You can get a virtual debit card by visiting the appropriate financial institution.
What is the limit of a black card?
There's no credit limit for a black card.
What is the best luxury credit card?
The best luxury credit card is the Centurion® Card from American Express.
Conclusion
In conclusion, having a cool debit card will make you pay less for the money you borrow. You will also get more outstanding credit, as well as more benefits than those highlighted above.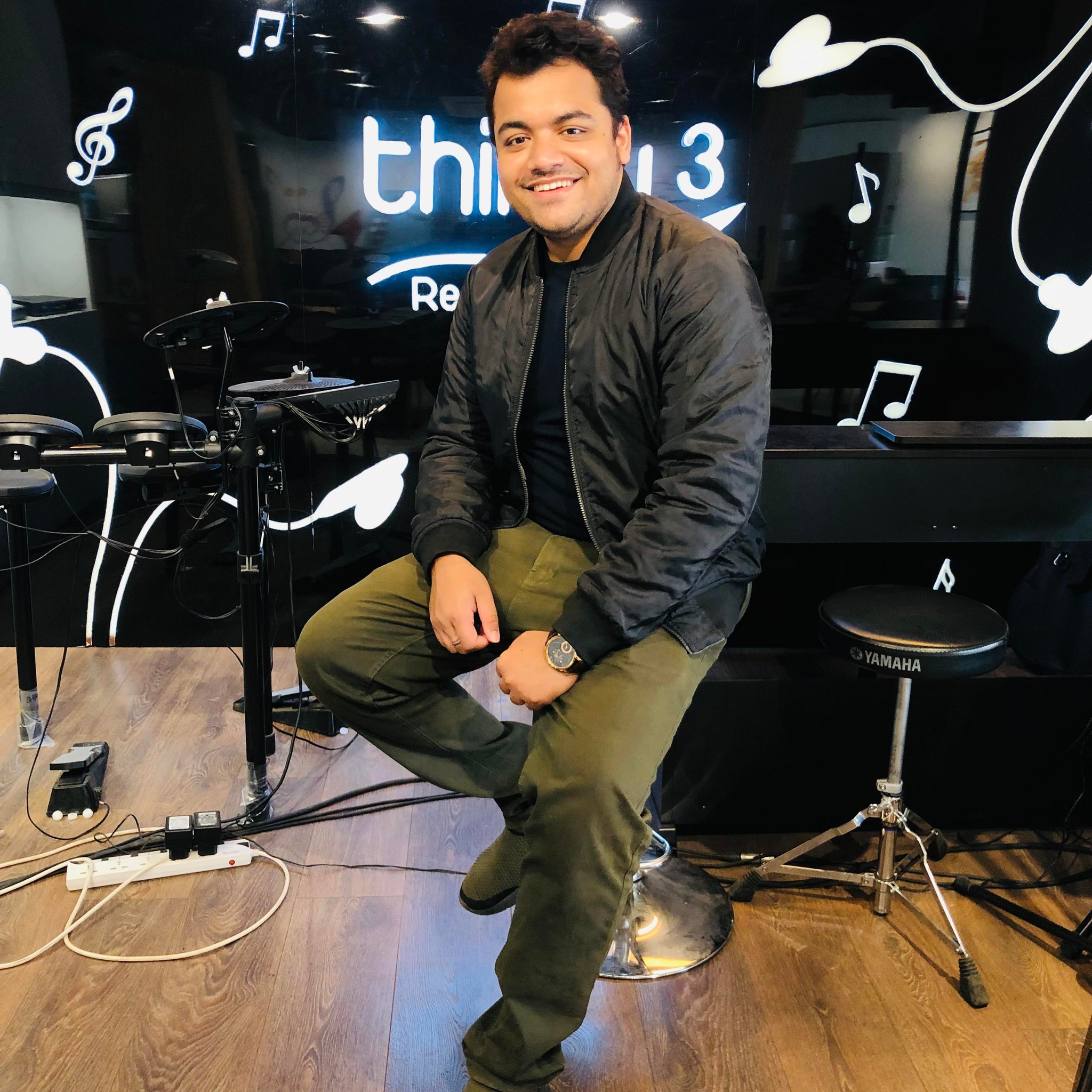 Hello! I'm Annan Bhadra, a financial specialist and passionate writer. I have always been captivated by finance and its potential to empower individuals and communities. My academic journey began with an O level from the British Council, where I studied Accounting and Commerce. I then pursued my A level, focusing on International Business, also at the British Council. My passion for understanding the global economy led me to East West University, where I earned a degree in Economics. These educational experiences gave me a strong foundation in the financial world and fueled my desire to help others navigate their financial lives. I'm always eager to learn, grow, and share my knowledge with others, so feel free to contact me for any financial advice or to discuss potential collaborations. Let's work together to create a brighter financial future for all!